WORKS
府中の家
House in Fuchu
コンクリート造2階建てのこの住宅は、医院と二世帯住宅を持つ併用住宅です。
医院と住宅部分を回廊により区分し、既存の庭と新設する回廊の関係をどのように関連づけていくかを、設計のテーマとした。
This two-story concrete house is a combination of a clinic and a two-family house.
The clinic and residential portion of the house are divided by a corridor, and the theme of the design was how to relate the existing garden to the newly constructed corridor.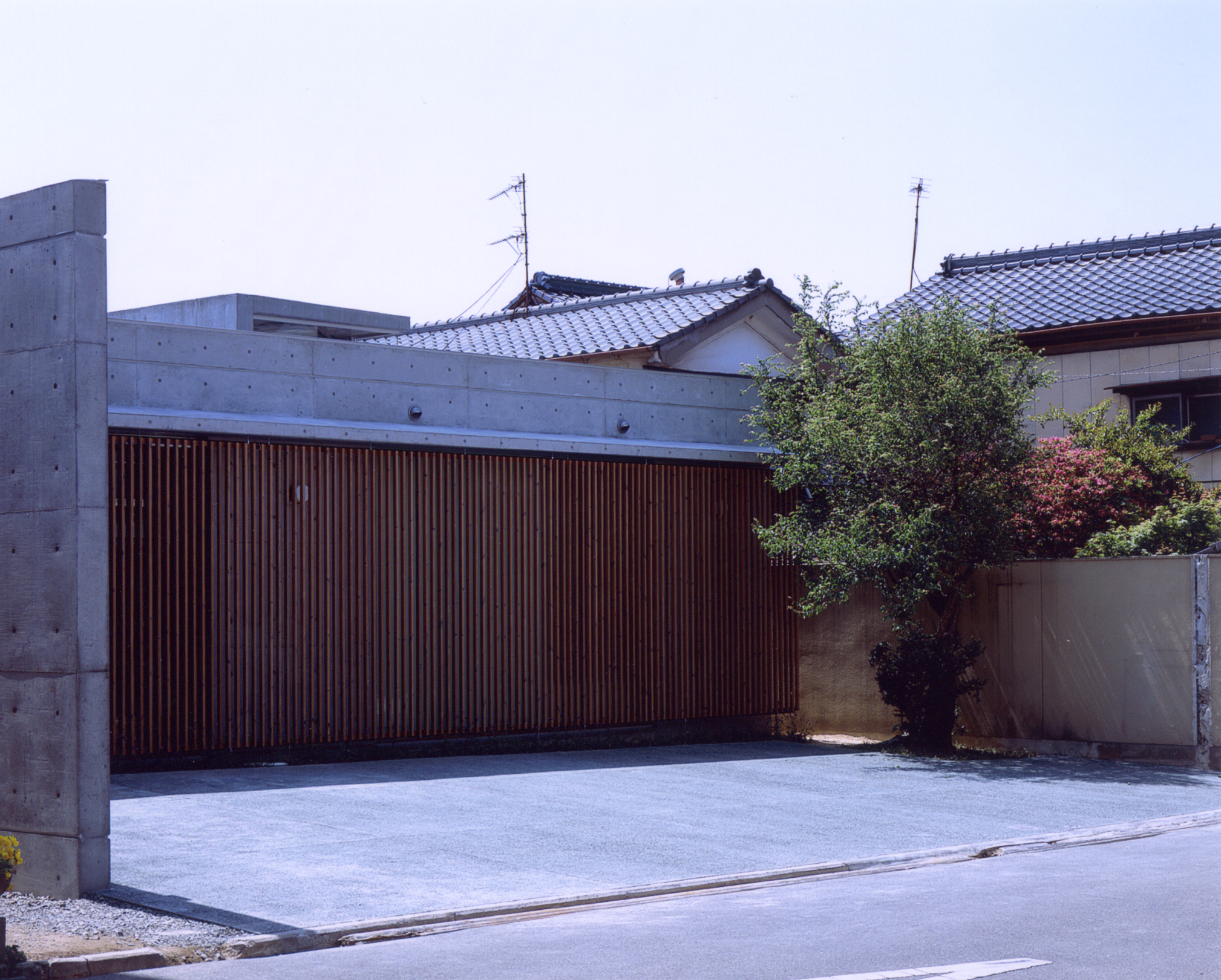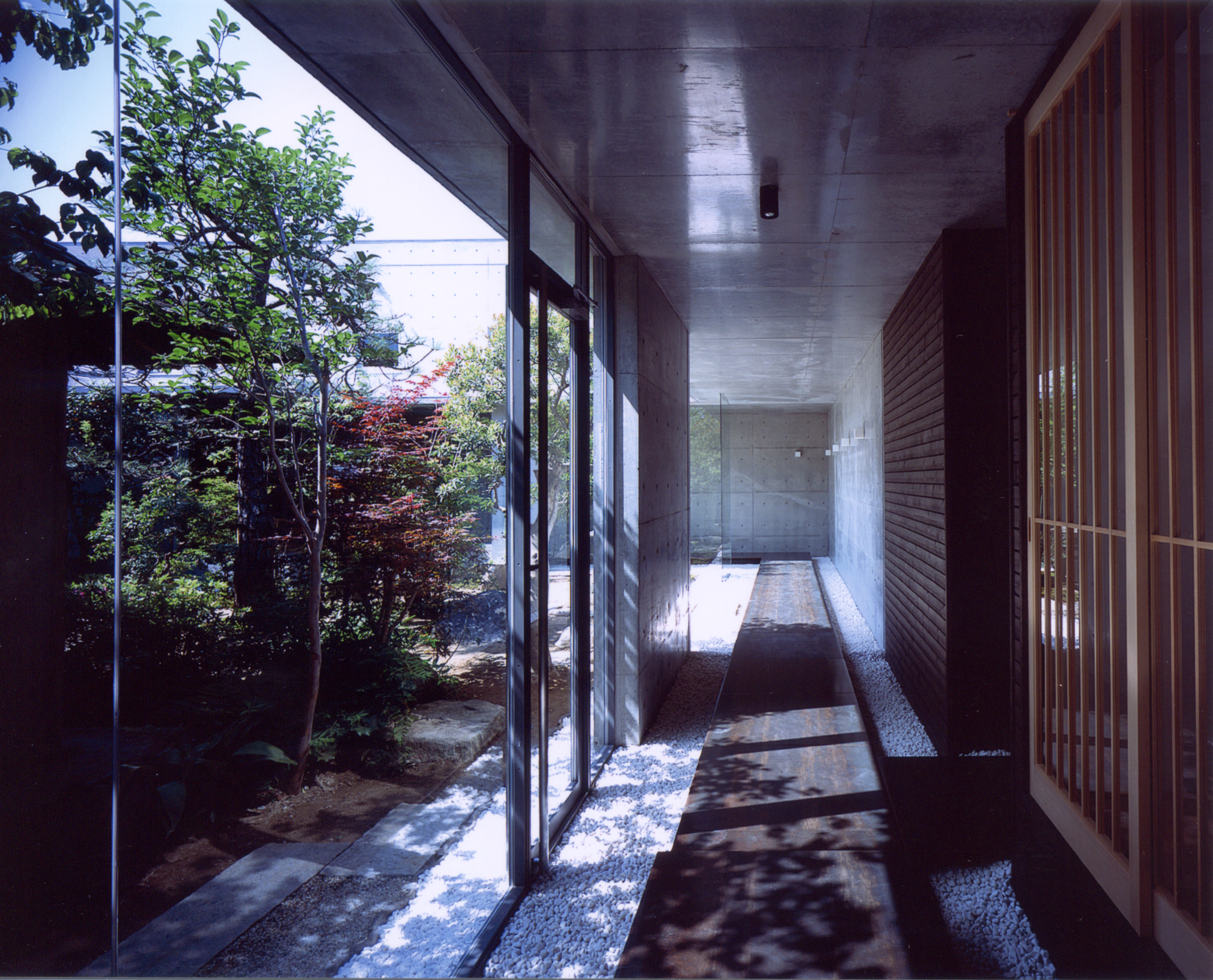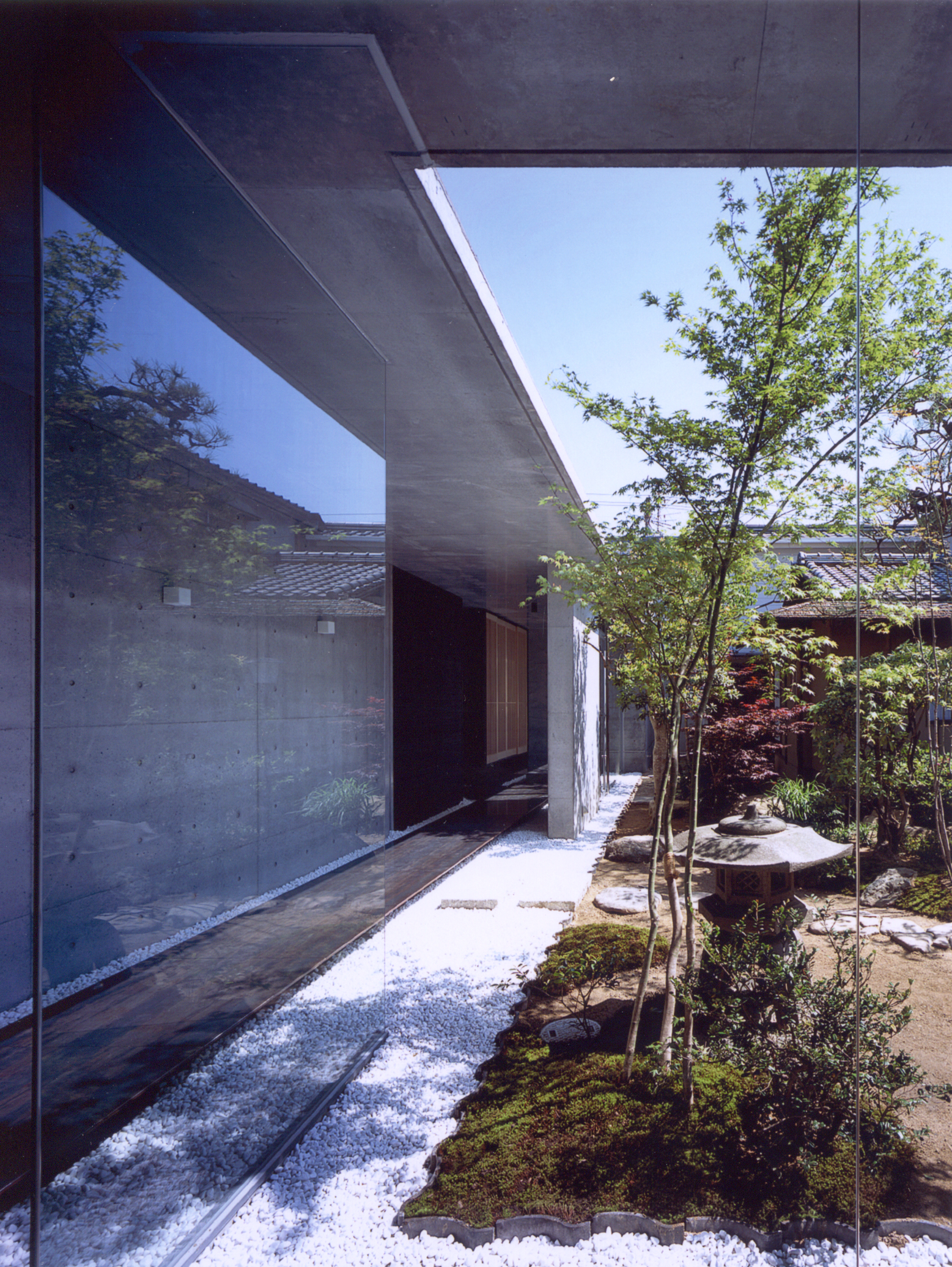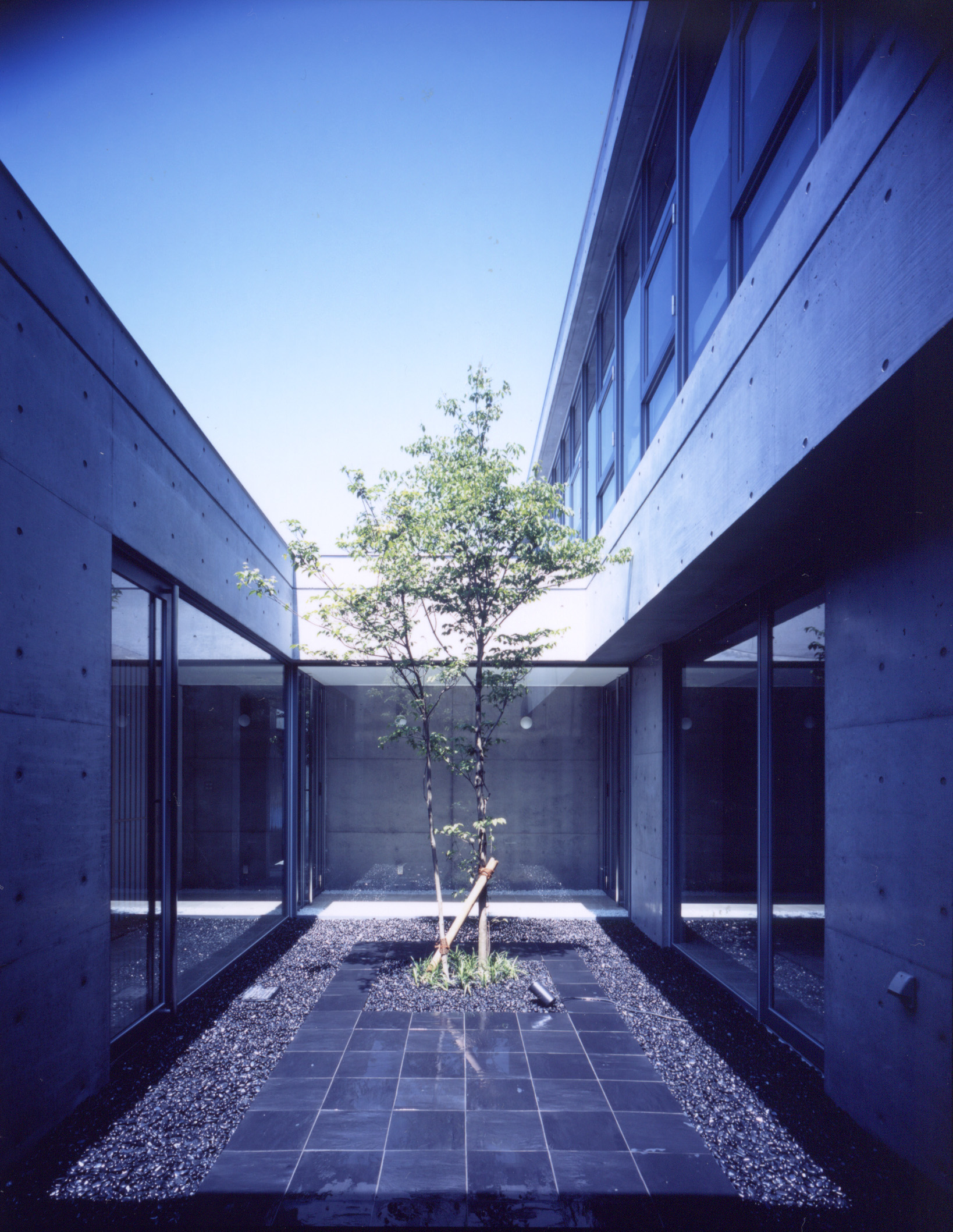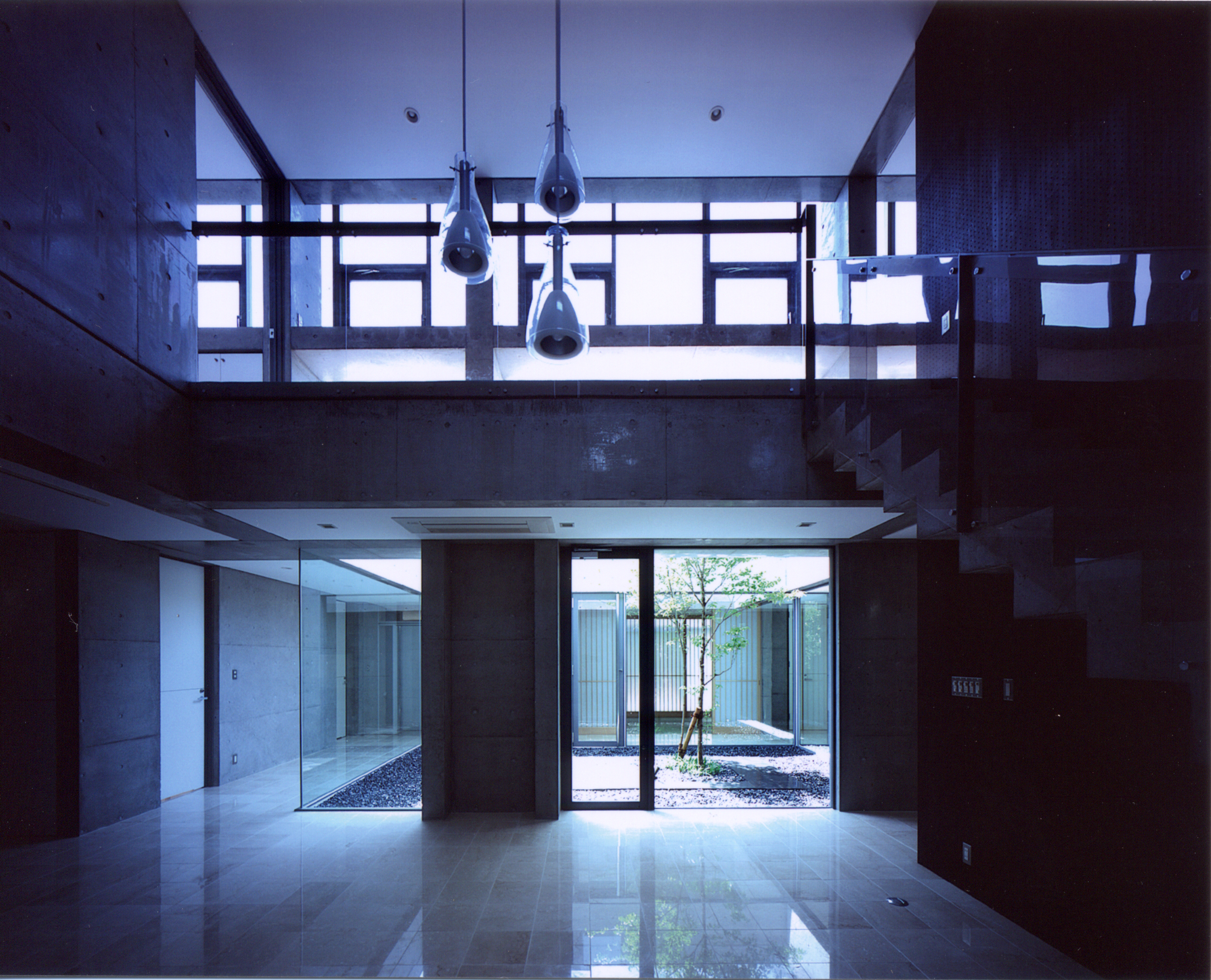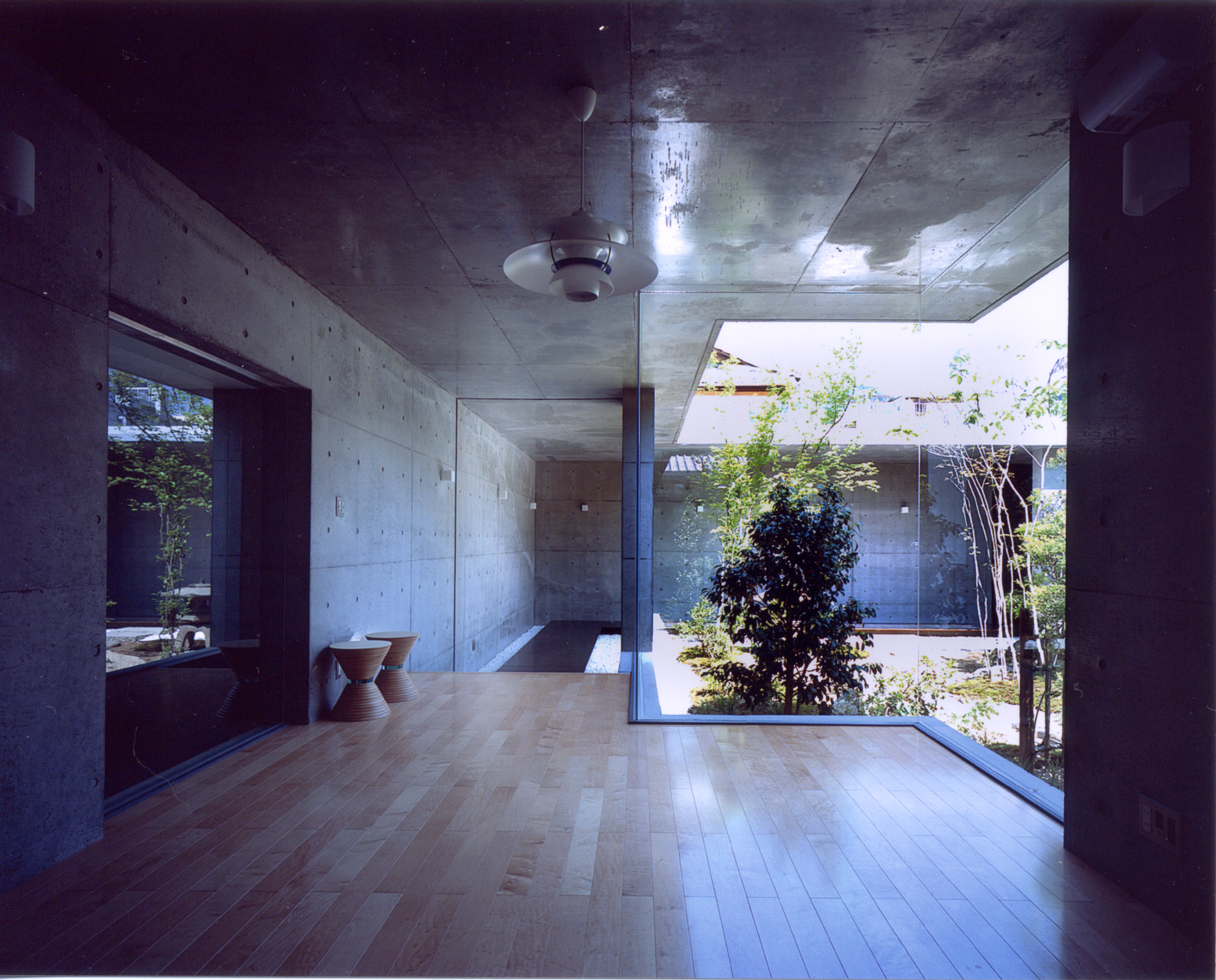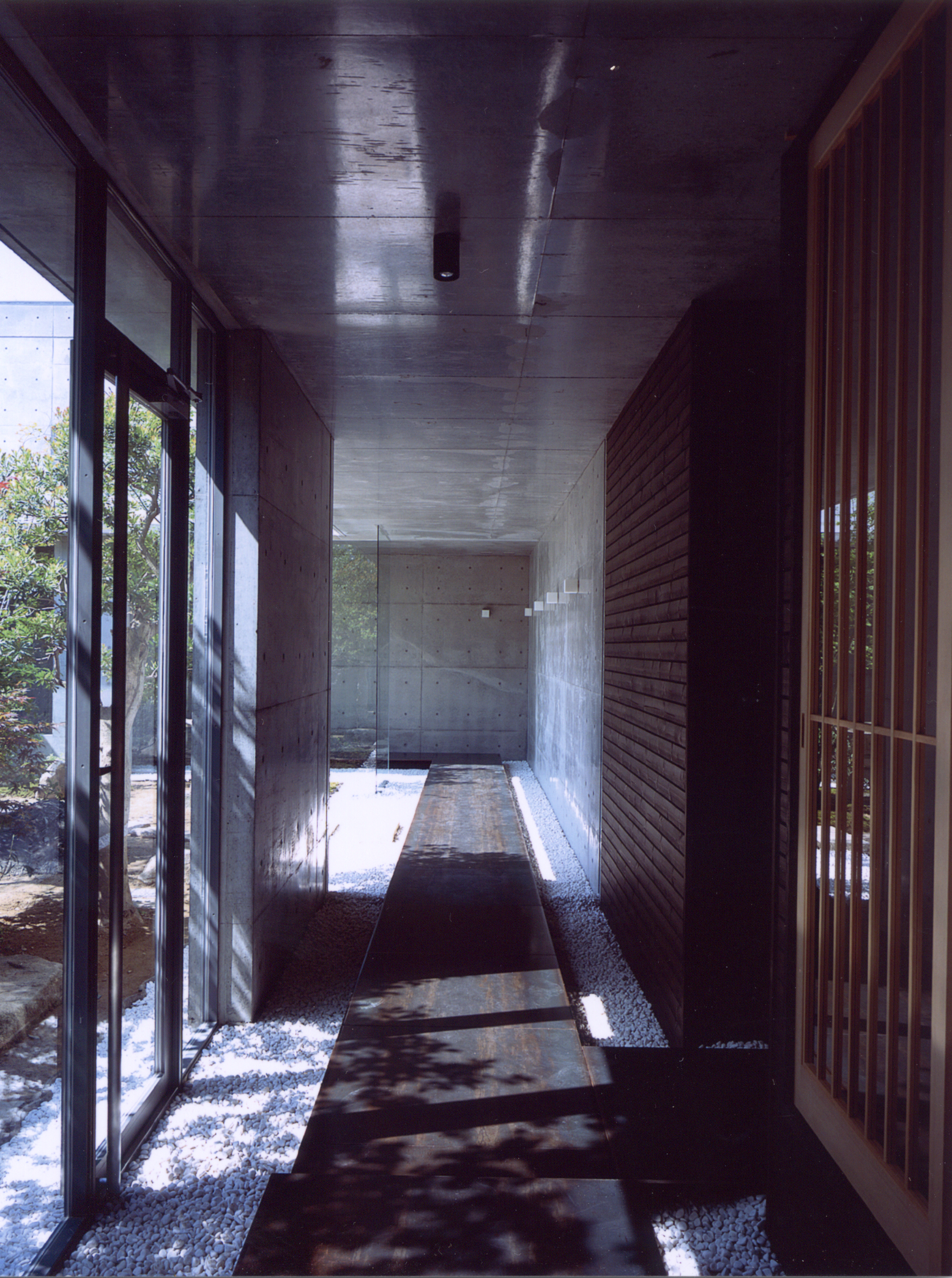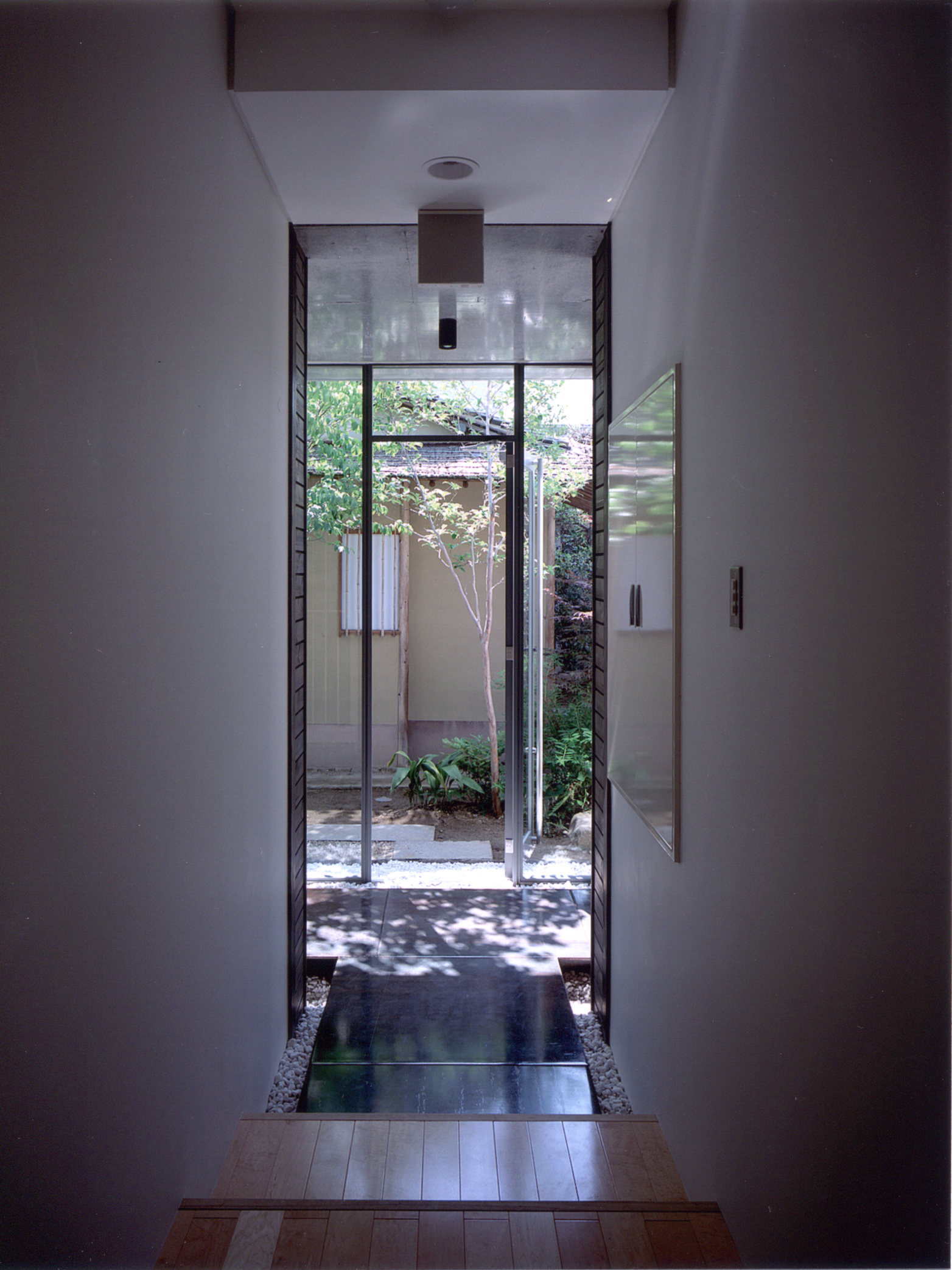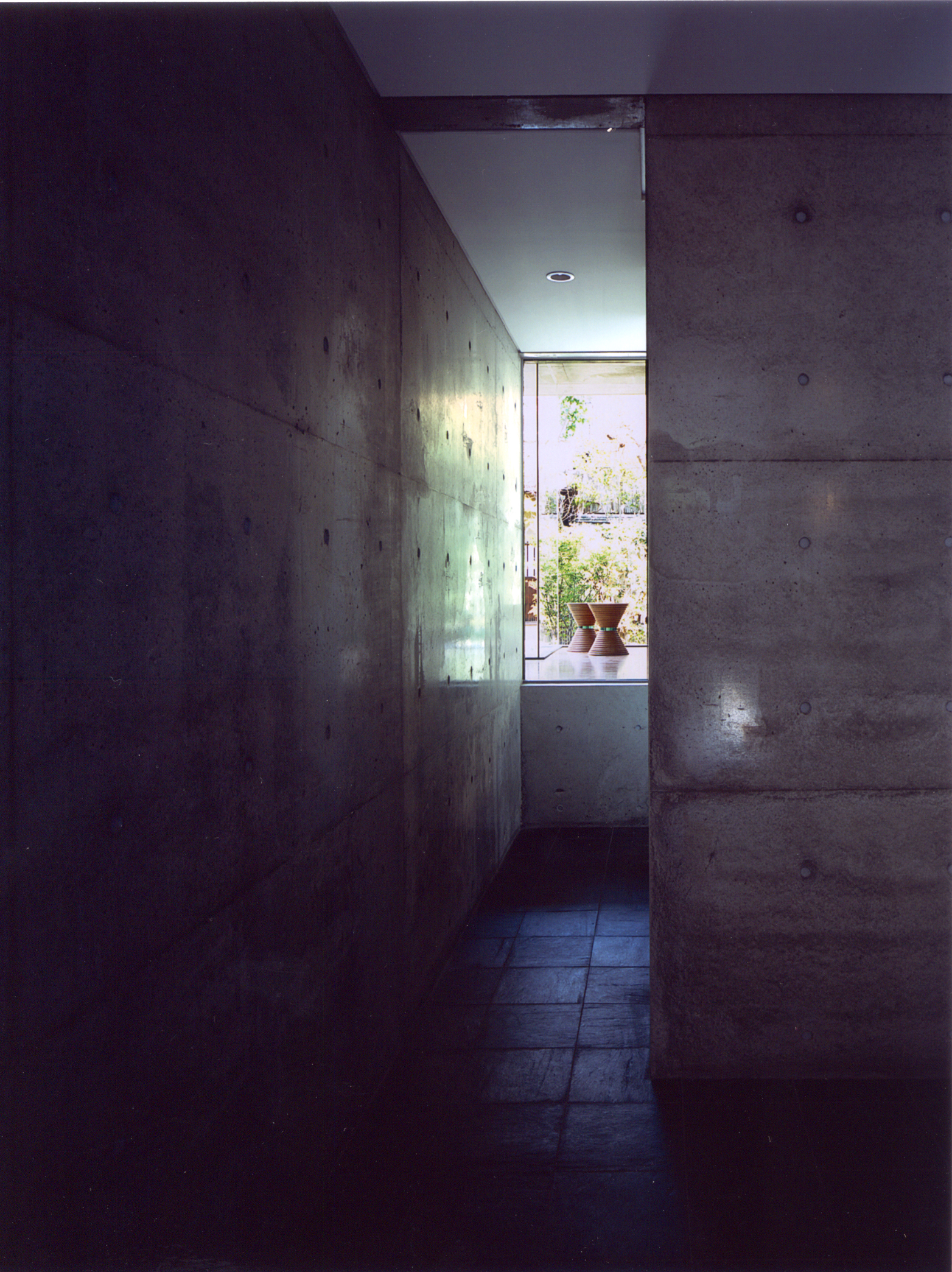 茶室・茶庭・蔵を望みながら、ガラスによって仕切られた鉄板敷きの回廊をこの風景と共に歩いていけるよう計画。
The corridor is divided by a glass wall and is made of steel plates, so that visitors can walk along the corridor with a view of the tea ceremony room, tea ceremony garden, and warehouse.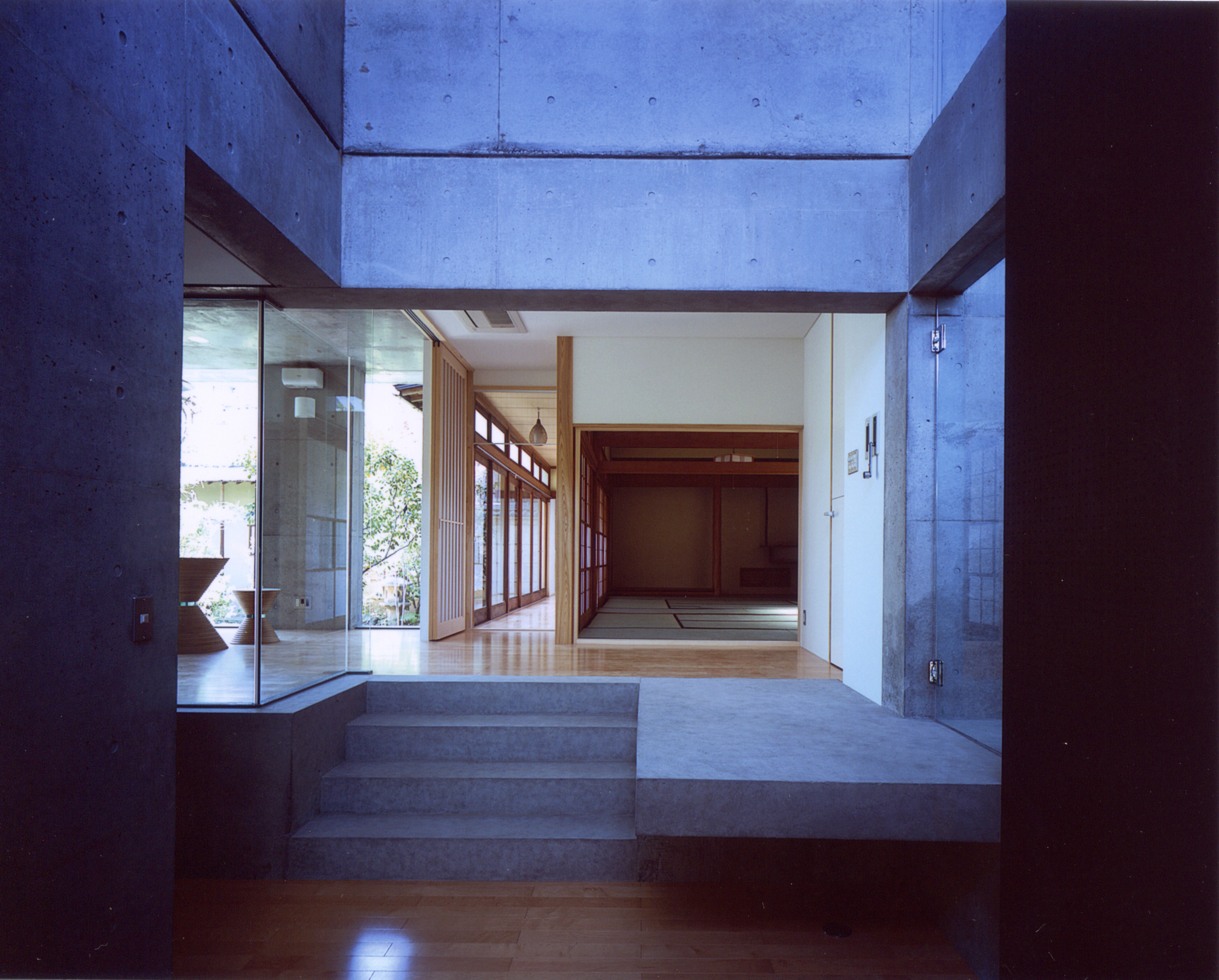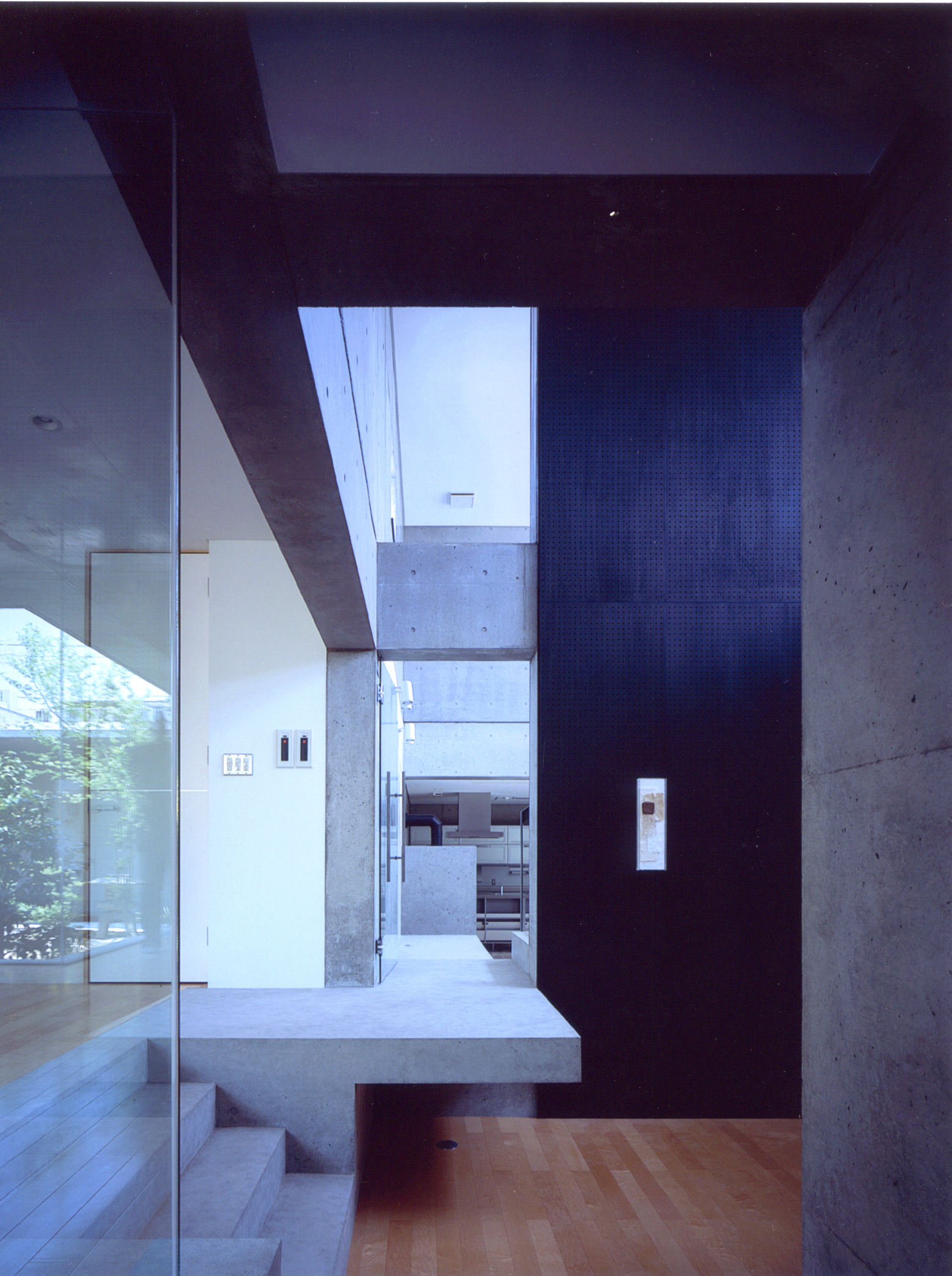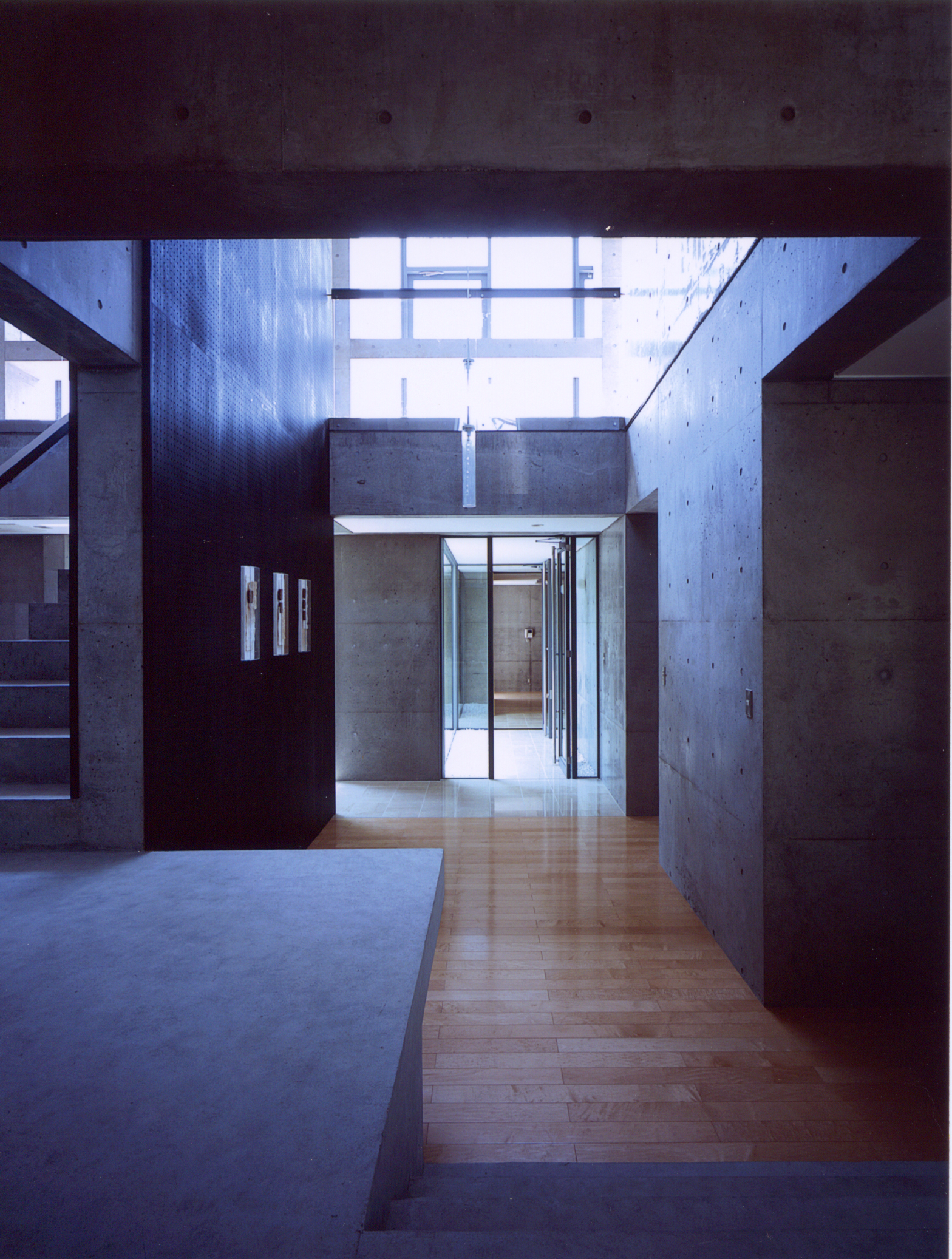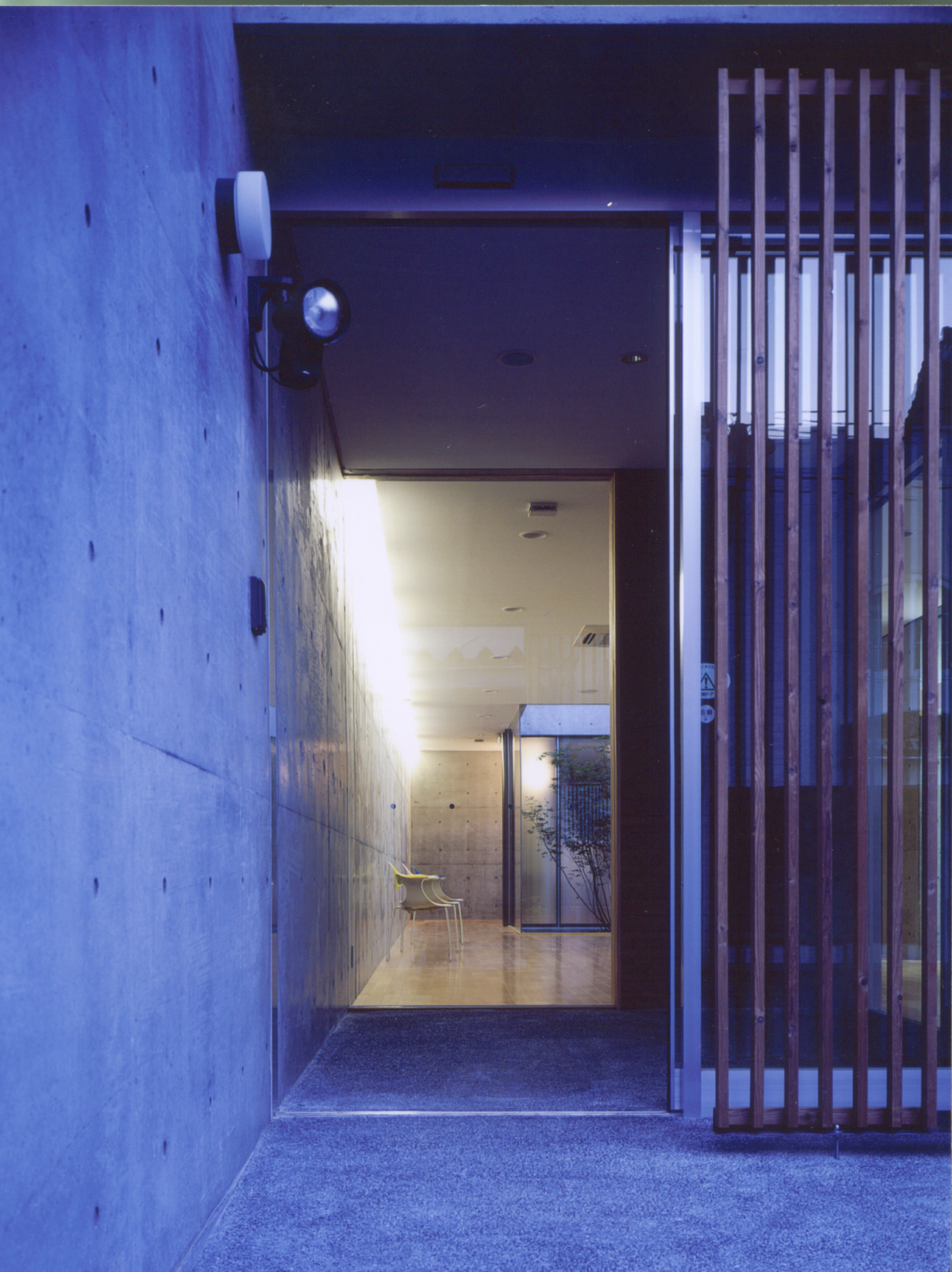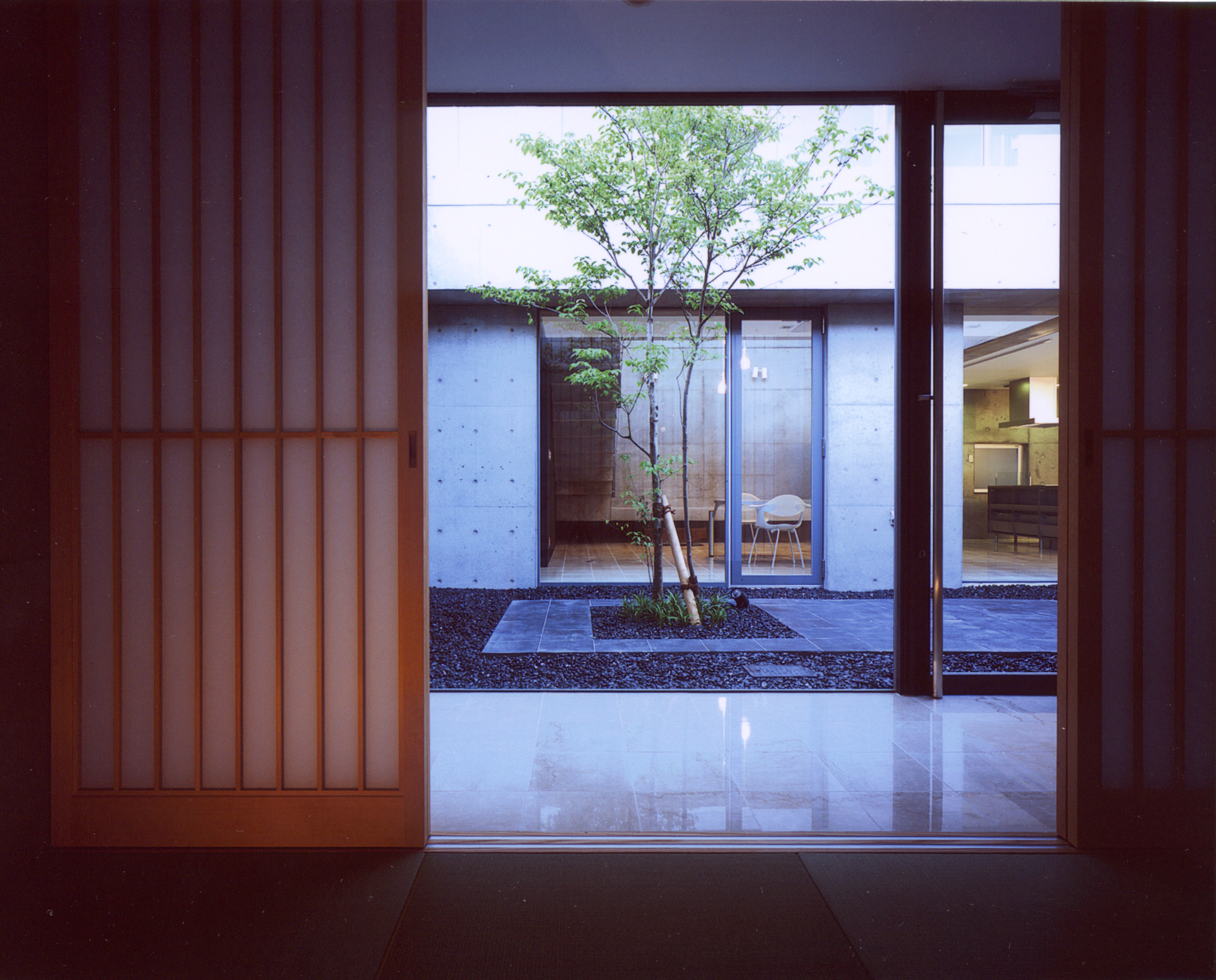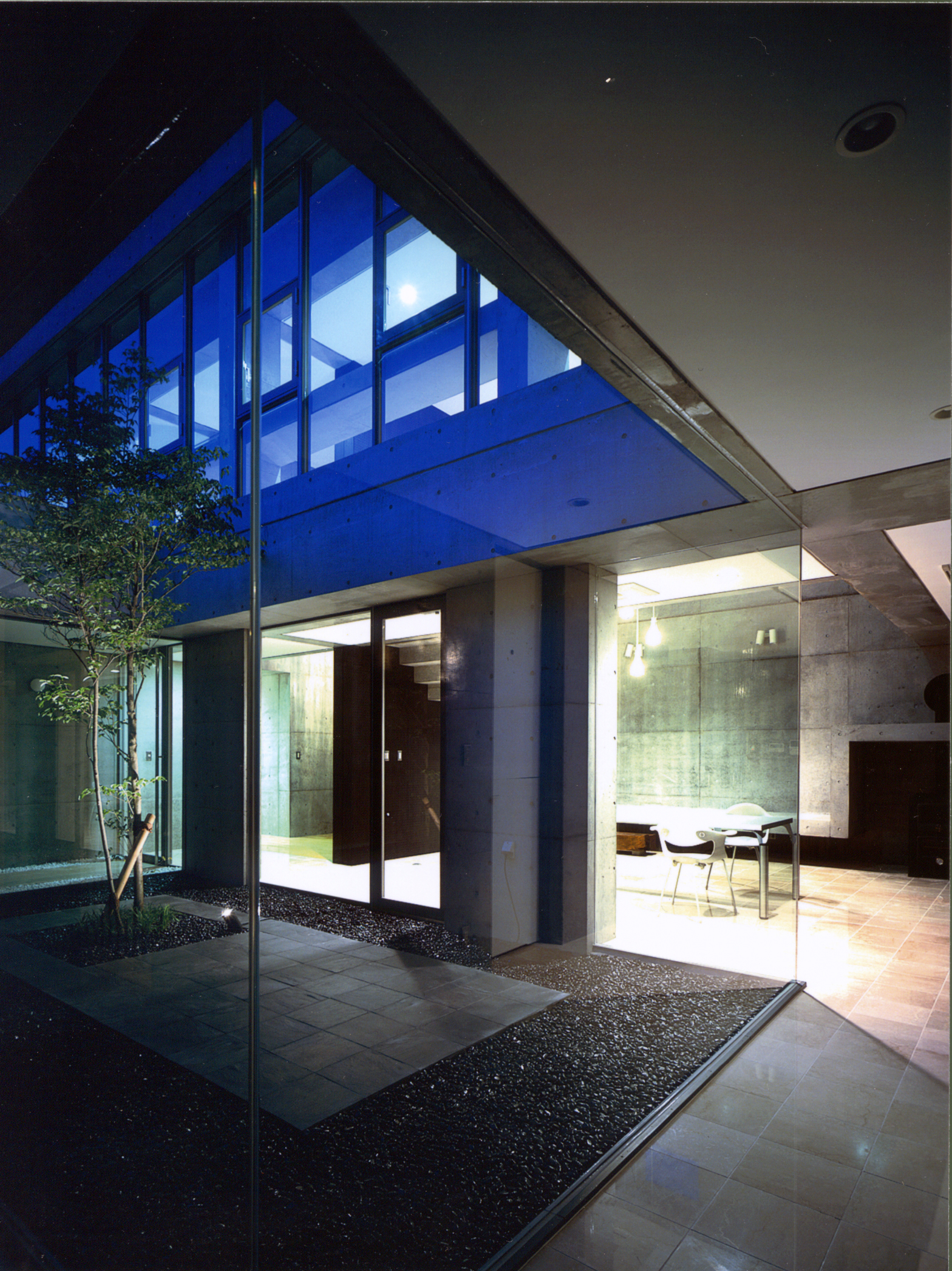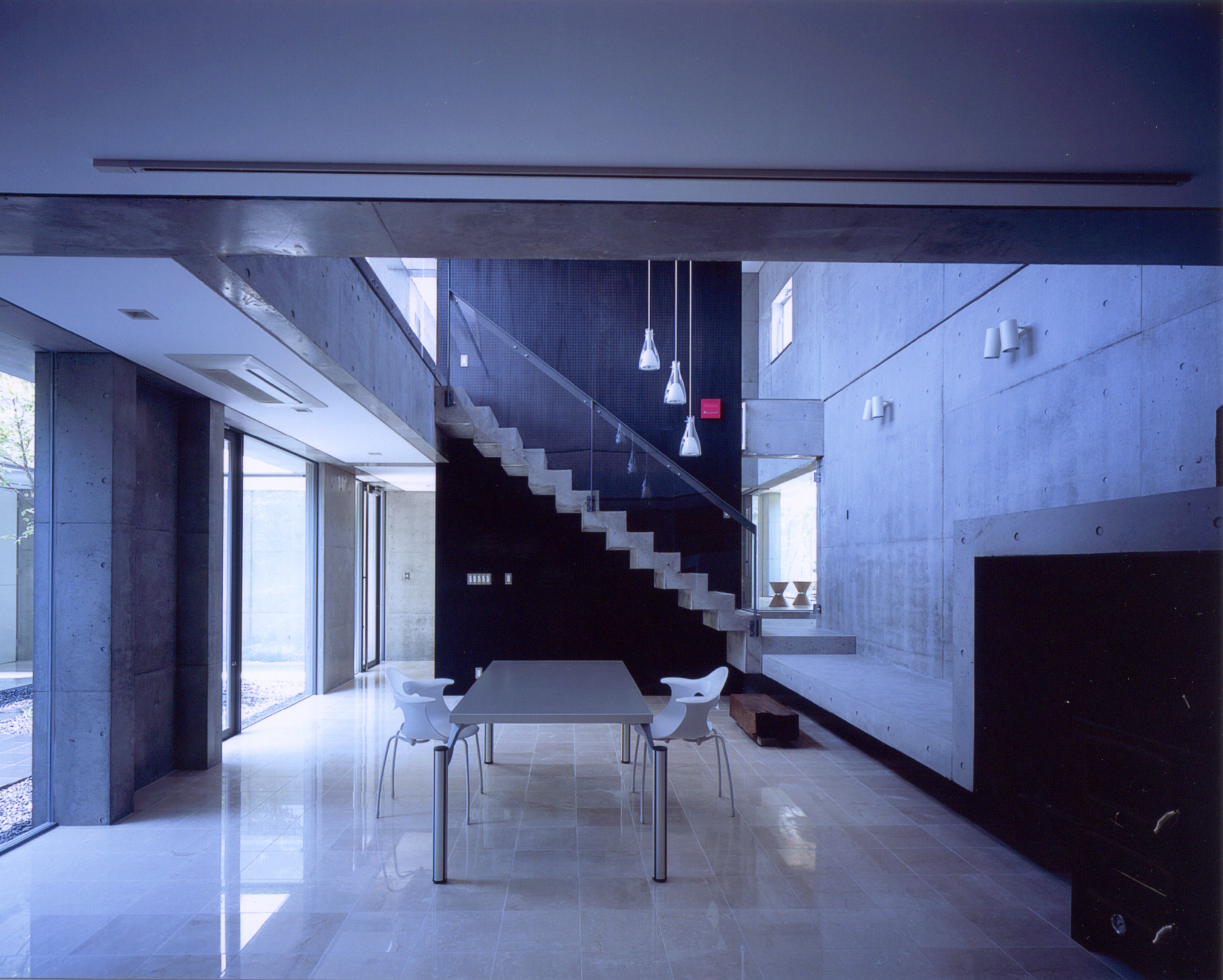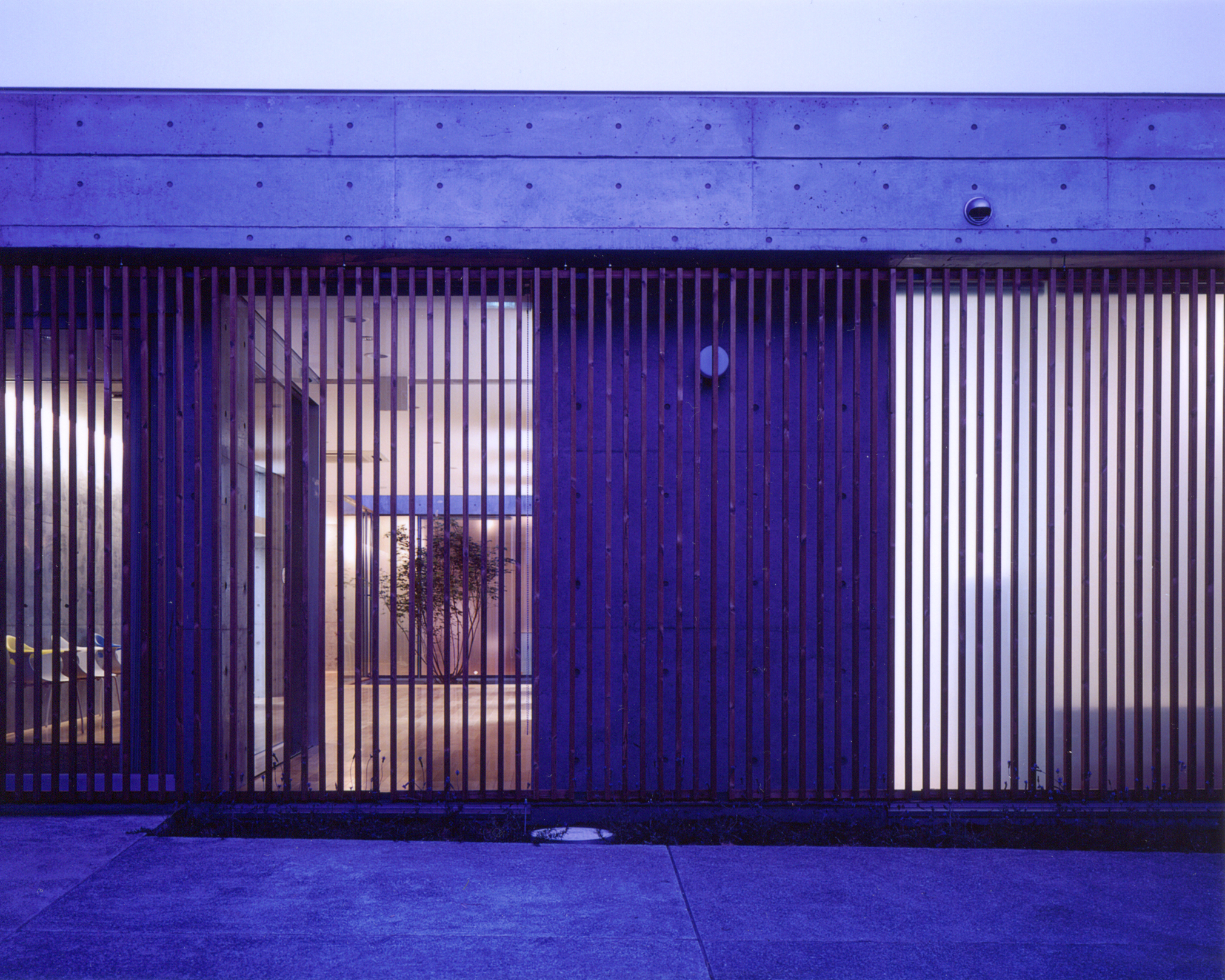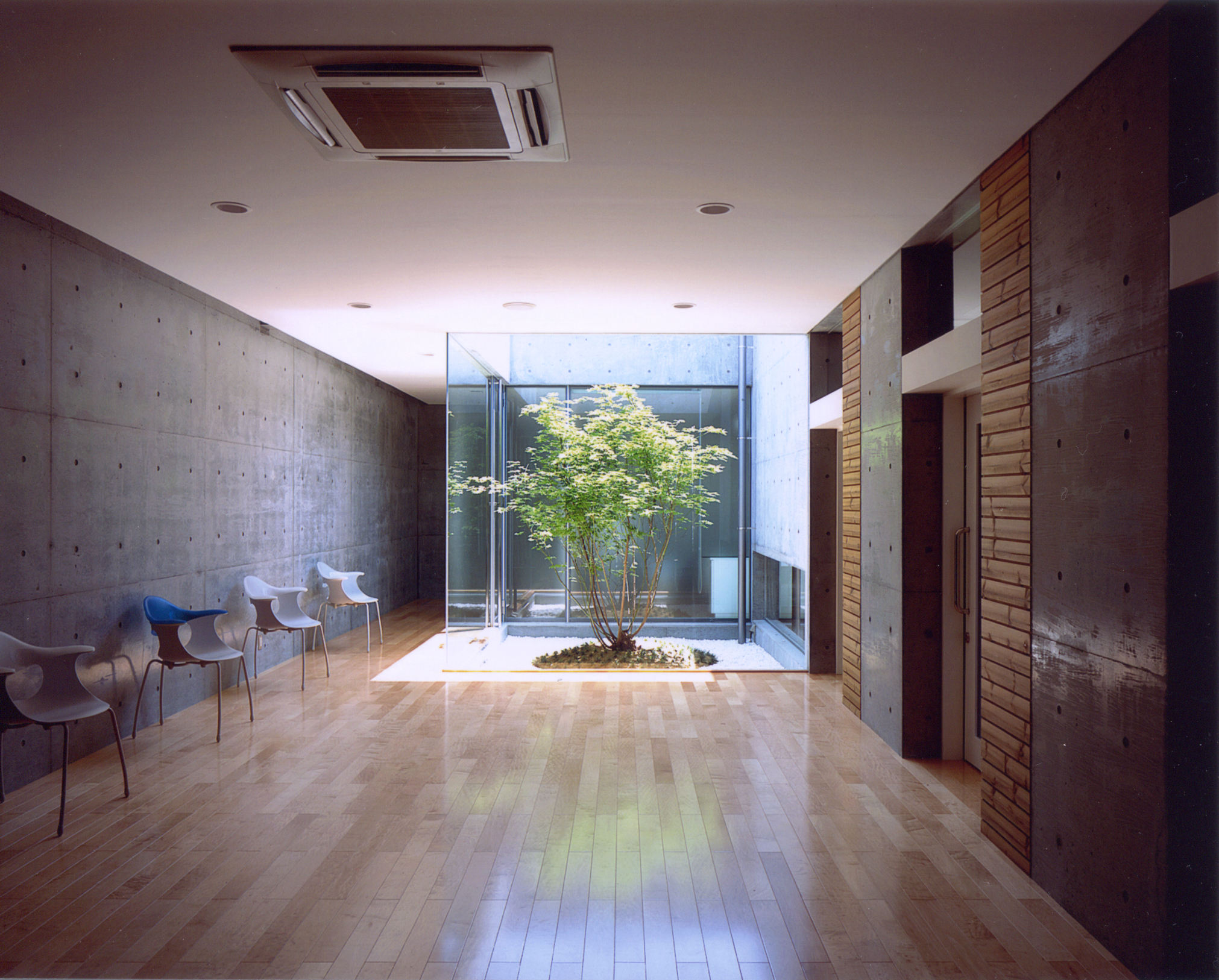 住宅部分においては自然採光と、風通しを確保する目的として光庭を設け、この中庭を隔てて親子2世帯が共通のフロアで共に生活出来るよう計画した。
In the residential area, a light garden was designed to ensure natural lighting and ventilation, and to allow the two families to live together on a common floor across the courtyard.
DATA
竣工

2005.05

建築地

広島県府中市

用途

医院併用住宅

構造

RC造2階建

撮影

富士スタジオ 下川高広
Completion

2005.05

Building site

Fuchu City, Hiroshima

Principal use

Hospital and Residential

Structure

RC, 2 floors

Photo

Takahiro Shimokawa