WORKS
WADA DENTAL CLINIC
WADA DENTAL CLINIC
福山市新市町の歯科医院『WADA DENTAL CLINIC』。「木漏れ日の中にたたずむデンタルクリニック」というテーマで計画された。社会と地域に開放された優しいデザインのクリニックである。
WADA DENTAL CLINIC" is a dental clinic in Shinichi-machi, Fukuyama City. It was planned under the theme of "a dental clinic that stands in the sunlight filtering through the trees. The clinic was designed to be friendly and open to society and the community.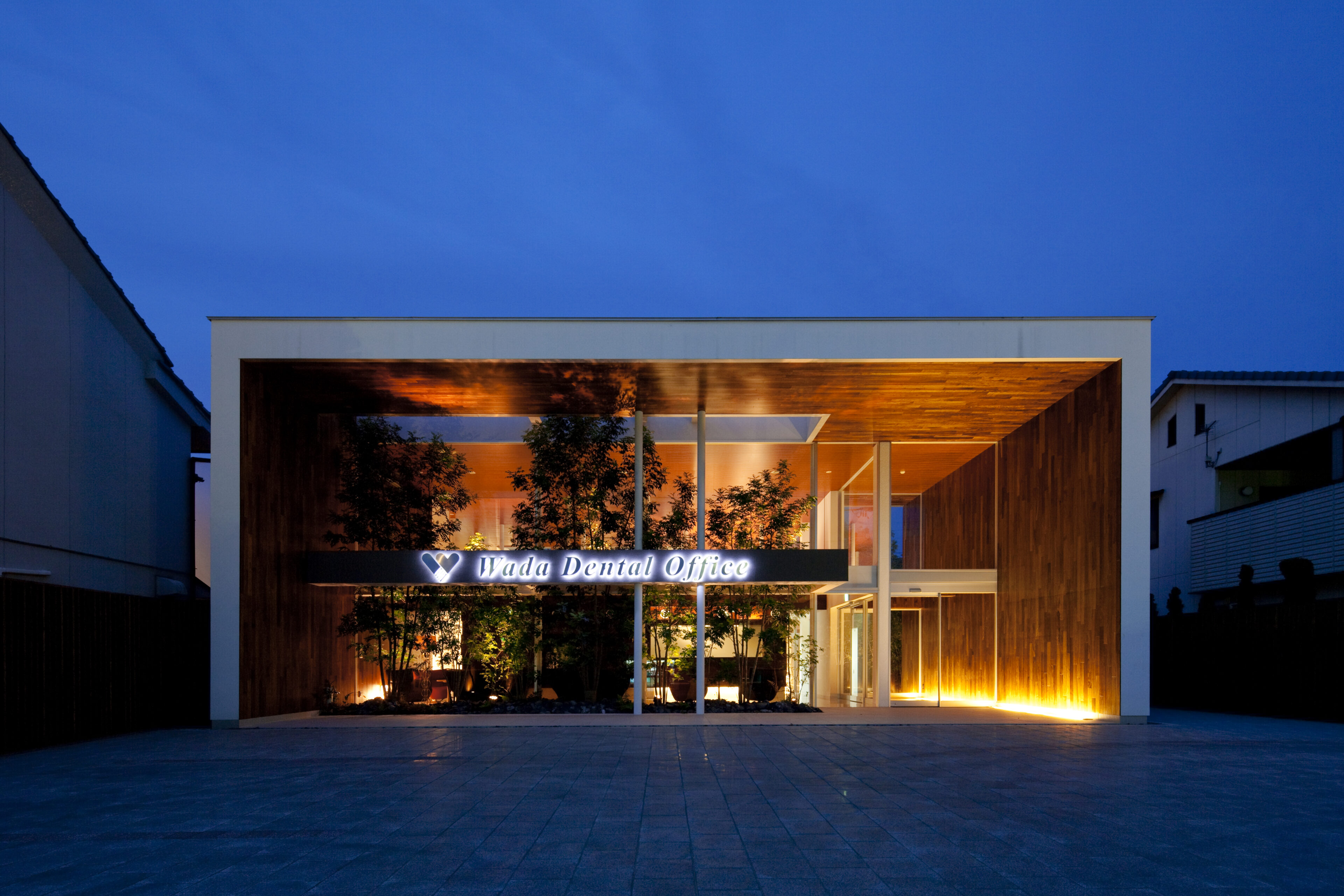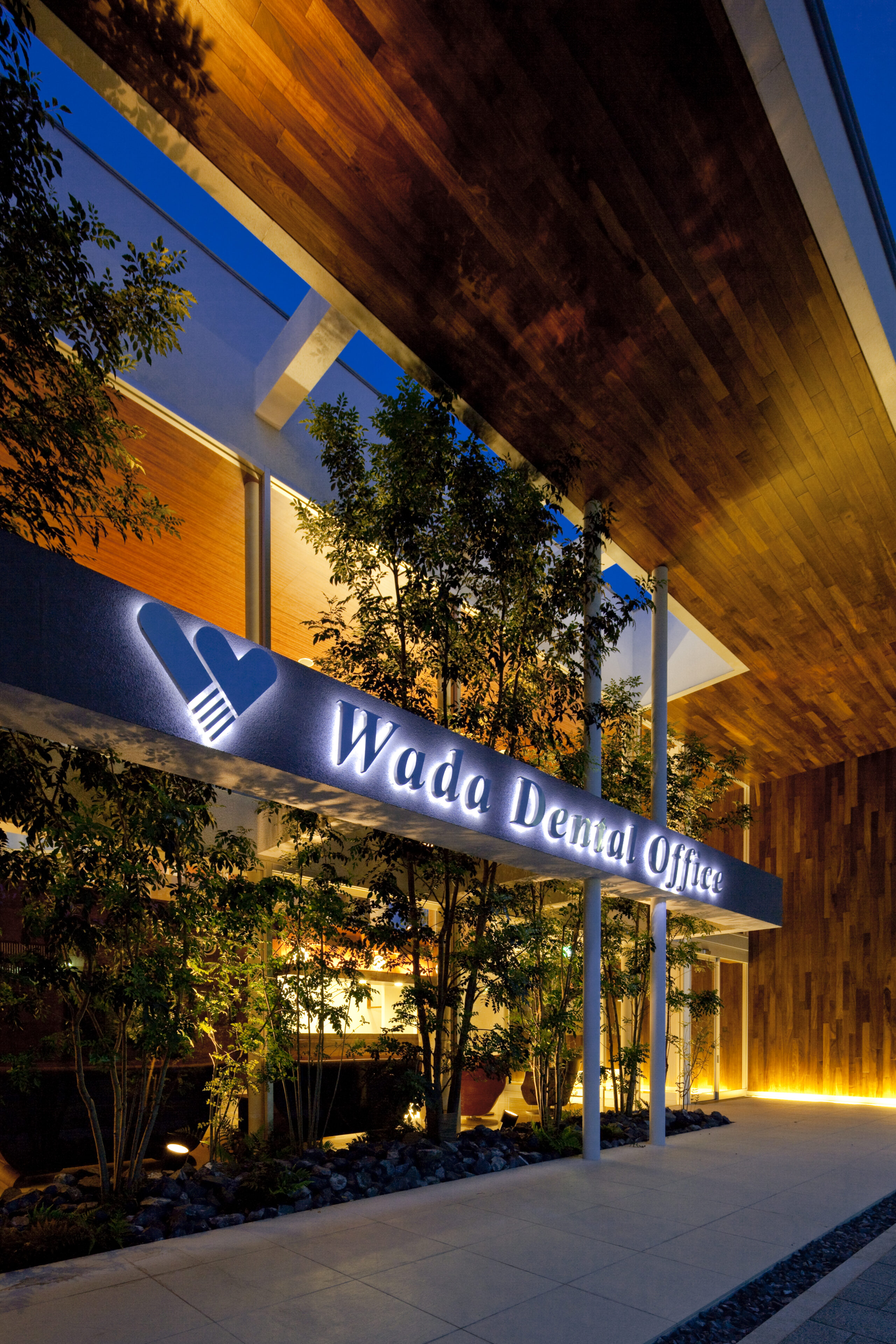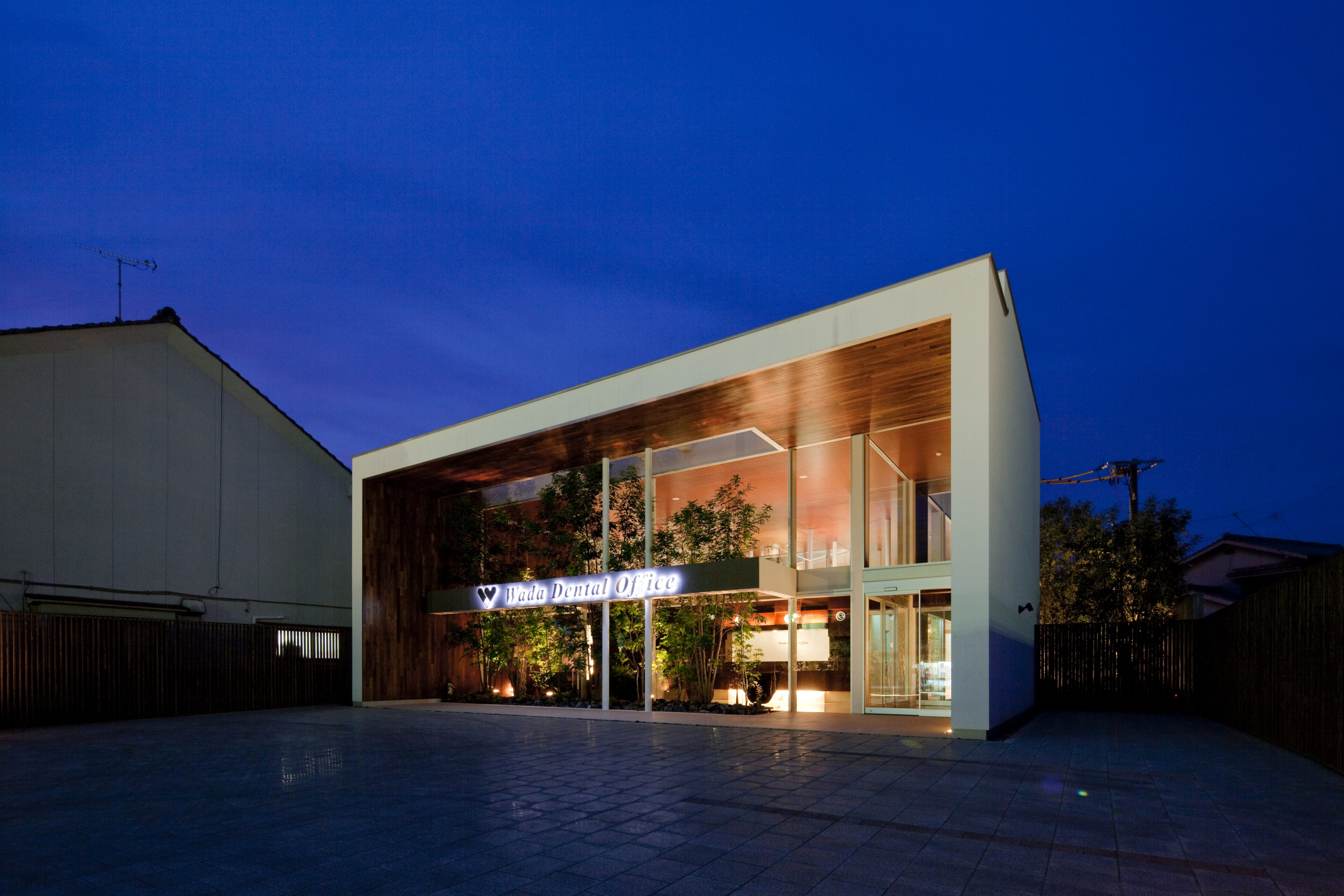 外観は白と茶を基調として木々の緑をあしらい、モダンで落ち着いた雰囲気のある建物を目指した。院内はガラス張りの吹き抜けにし、透明感のある空間をつくり出している。
The exterior is based on a white and brown color scheme with green trees to create a modern and relaxed atmosphere. The interior of the clinic is a glass-walled atrium, creating a space with a sense of transparency.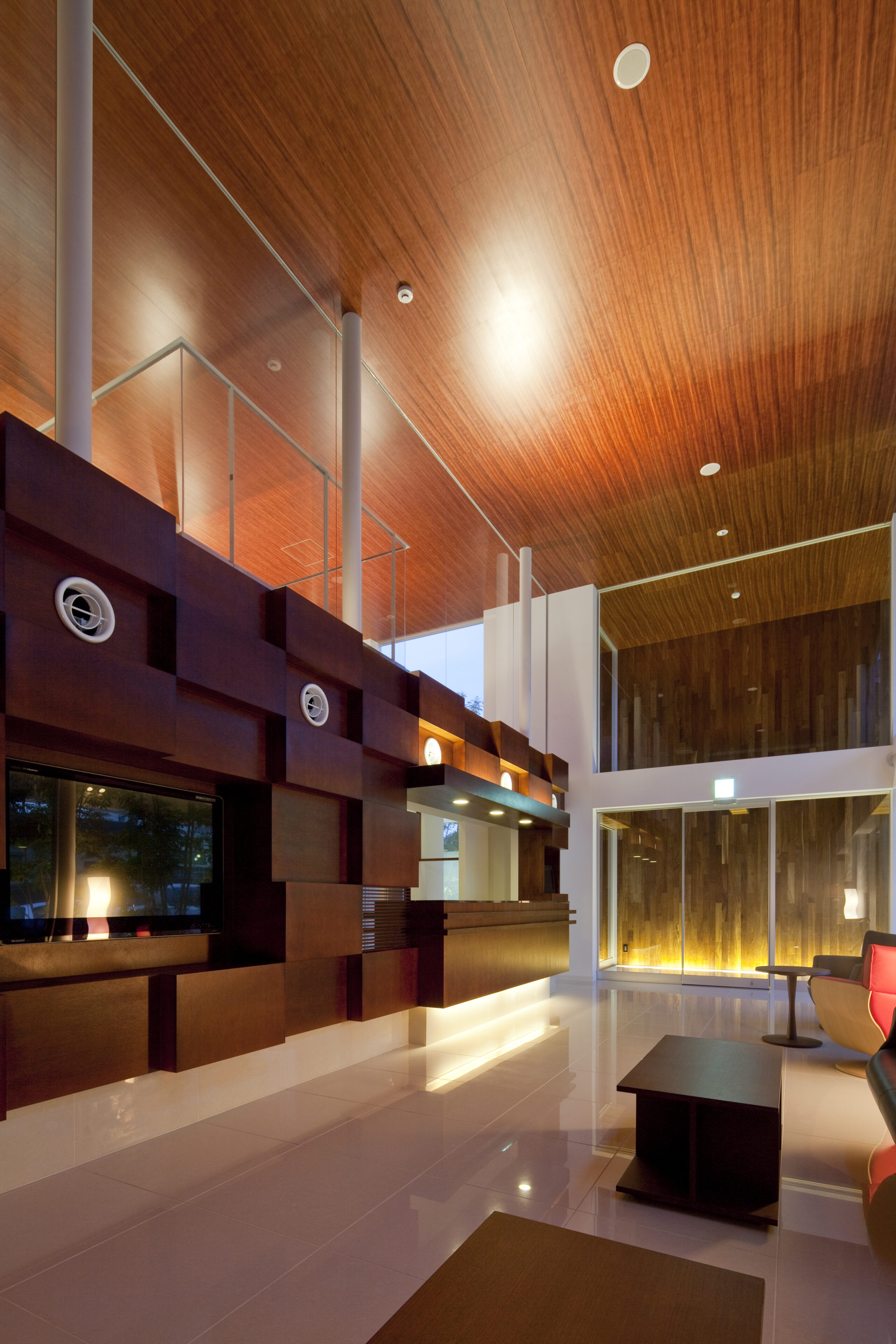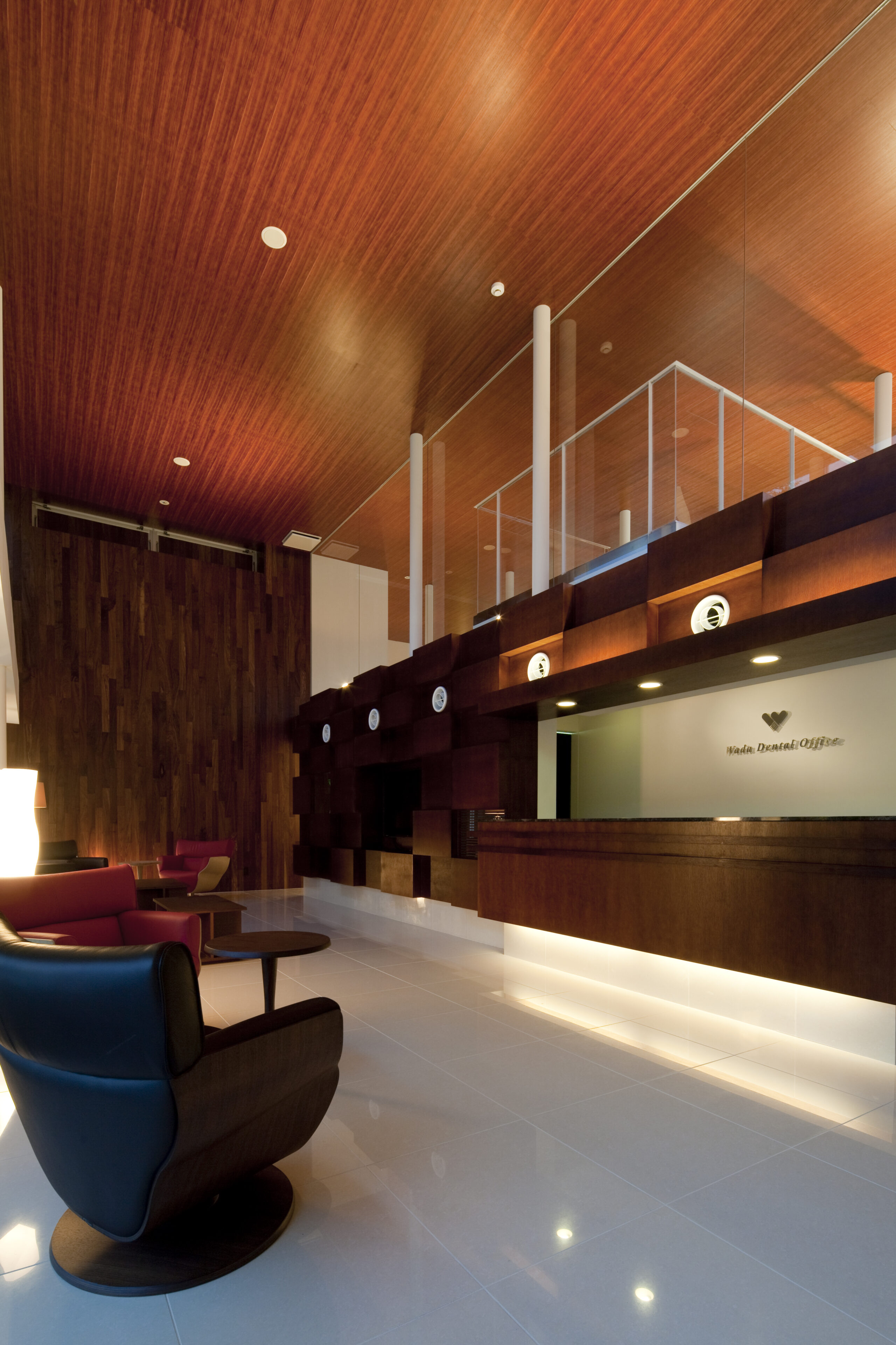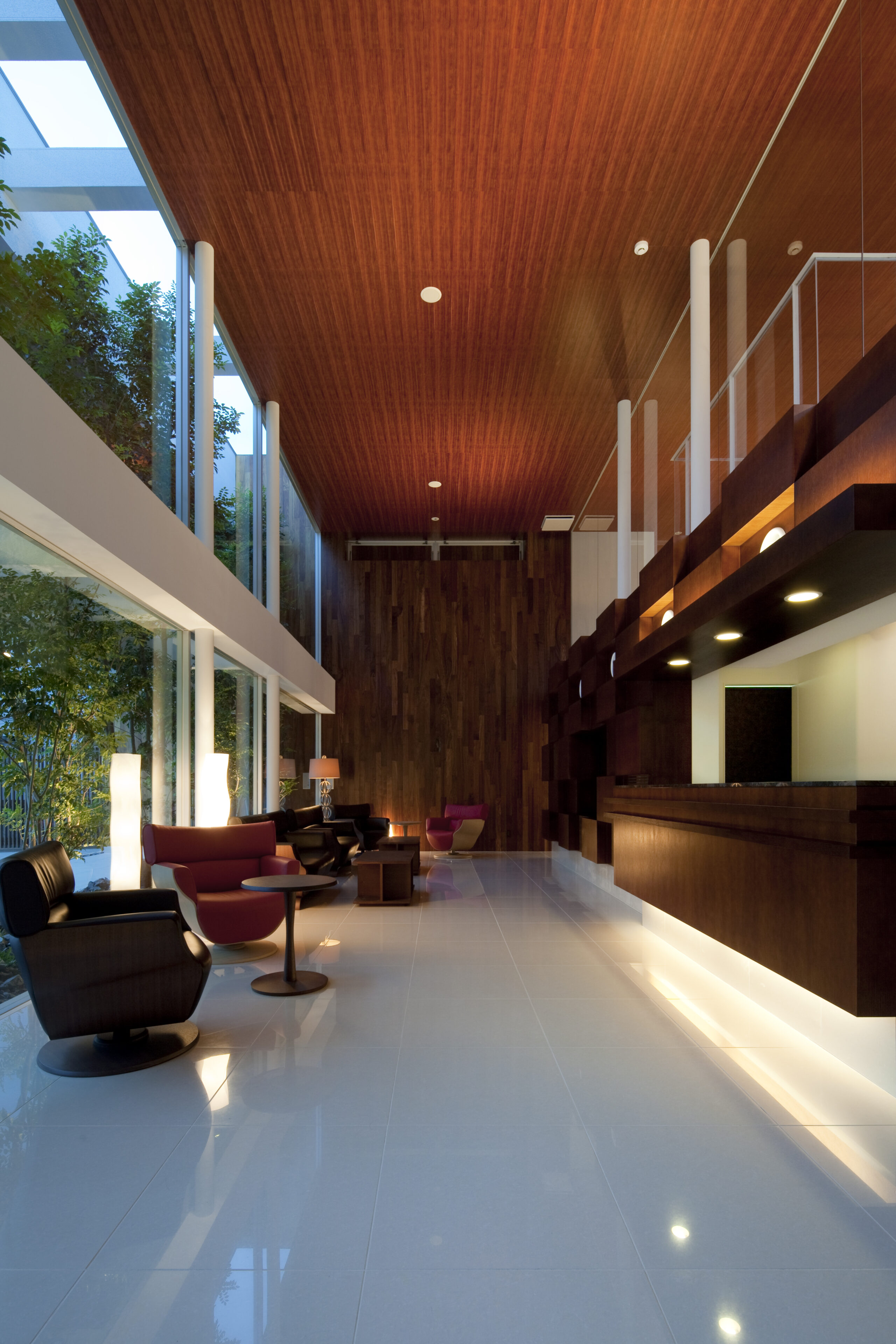 室内の仕上げ材は、主に木材・コンクリート・ガラス・石を使用している。各々の素材感と特性が相互に絡み合い、趣の向上という点において相乗効果が得られるよう吟味して採用した。
The interior finish materials are mainly wood, concrete, glass, and stone. Each of these materials was carefully selected to achieve a synergistic effect in terms of enhancing the atmosphere through the interplay of their materials and characteristics.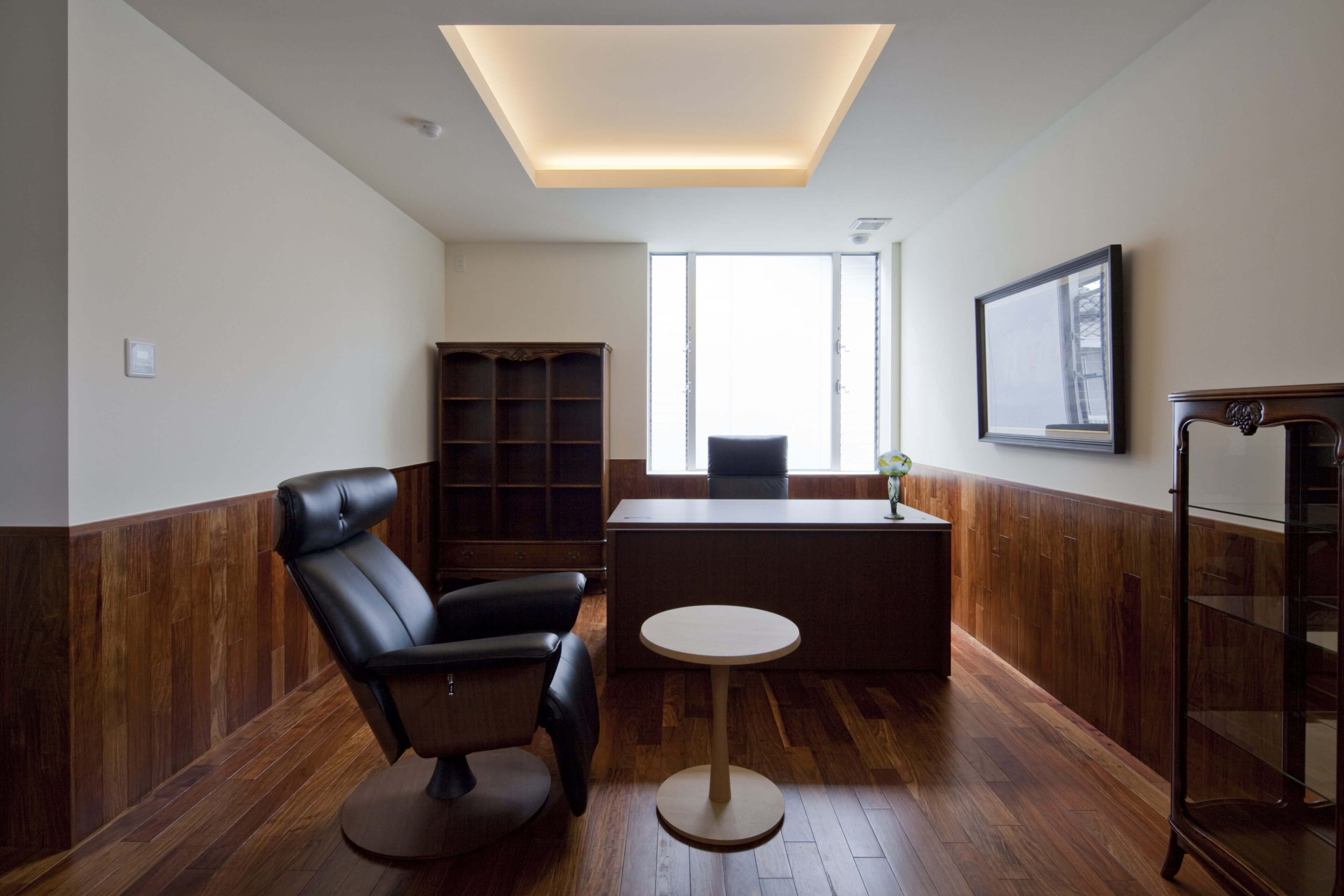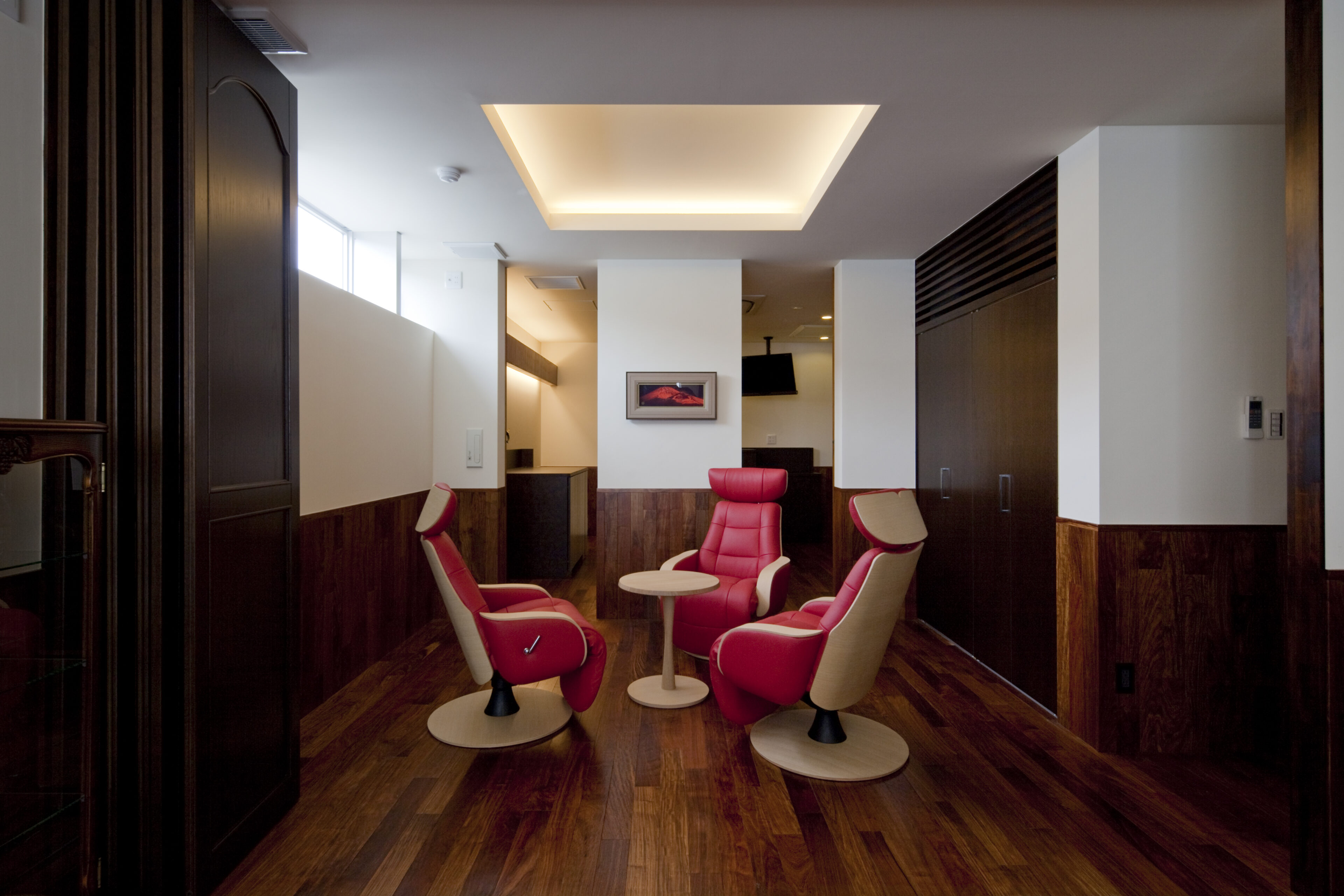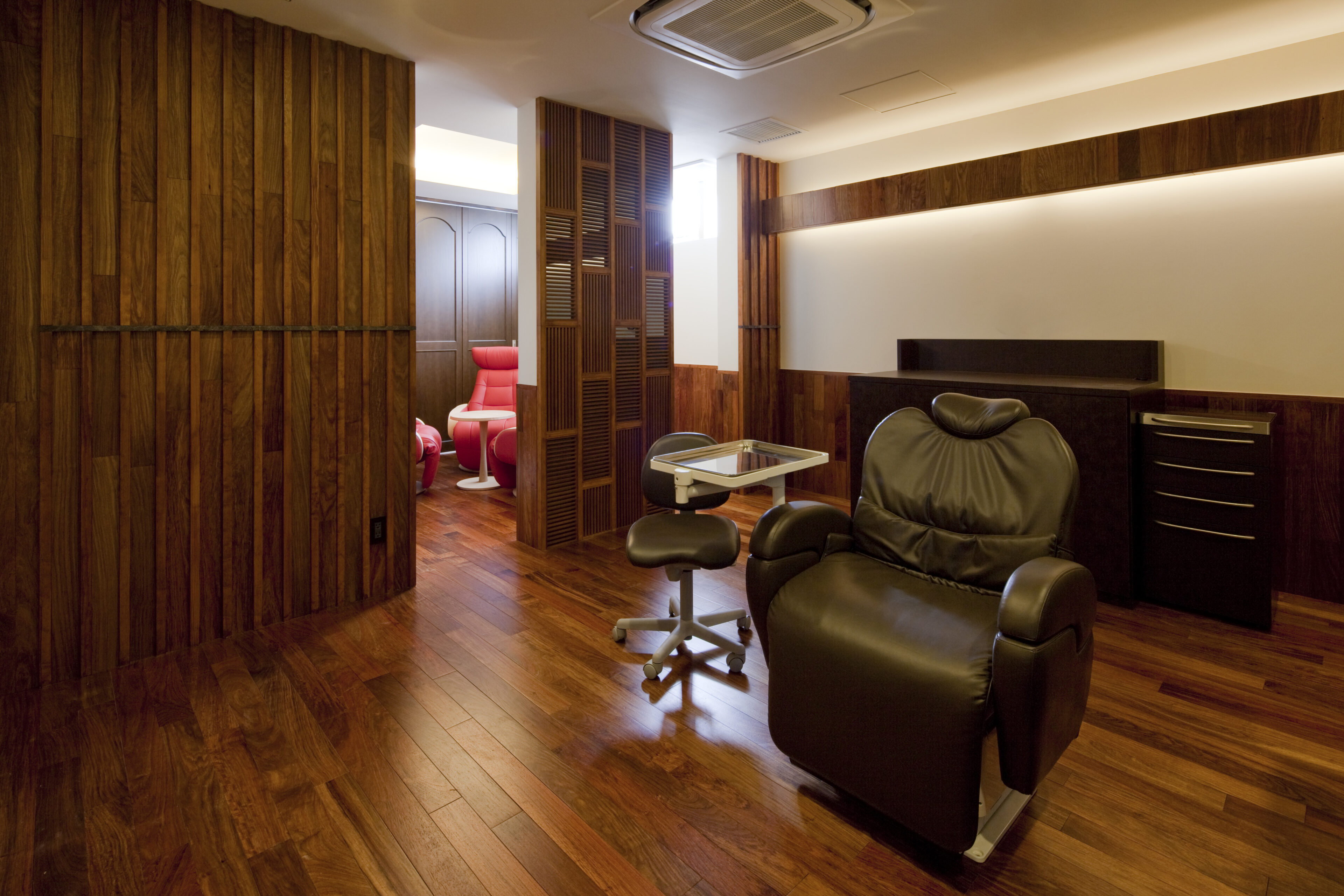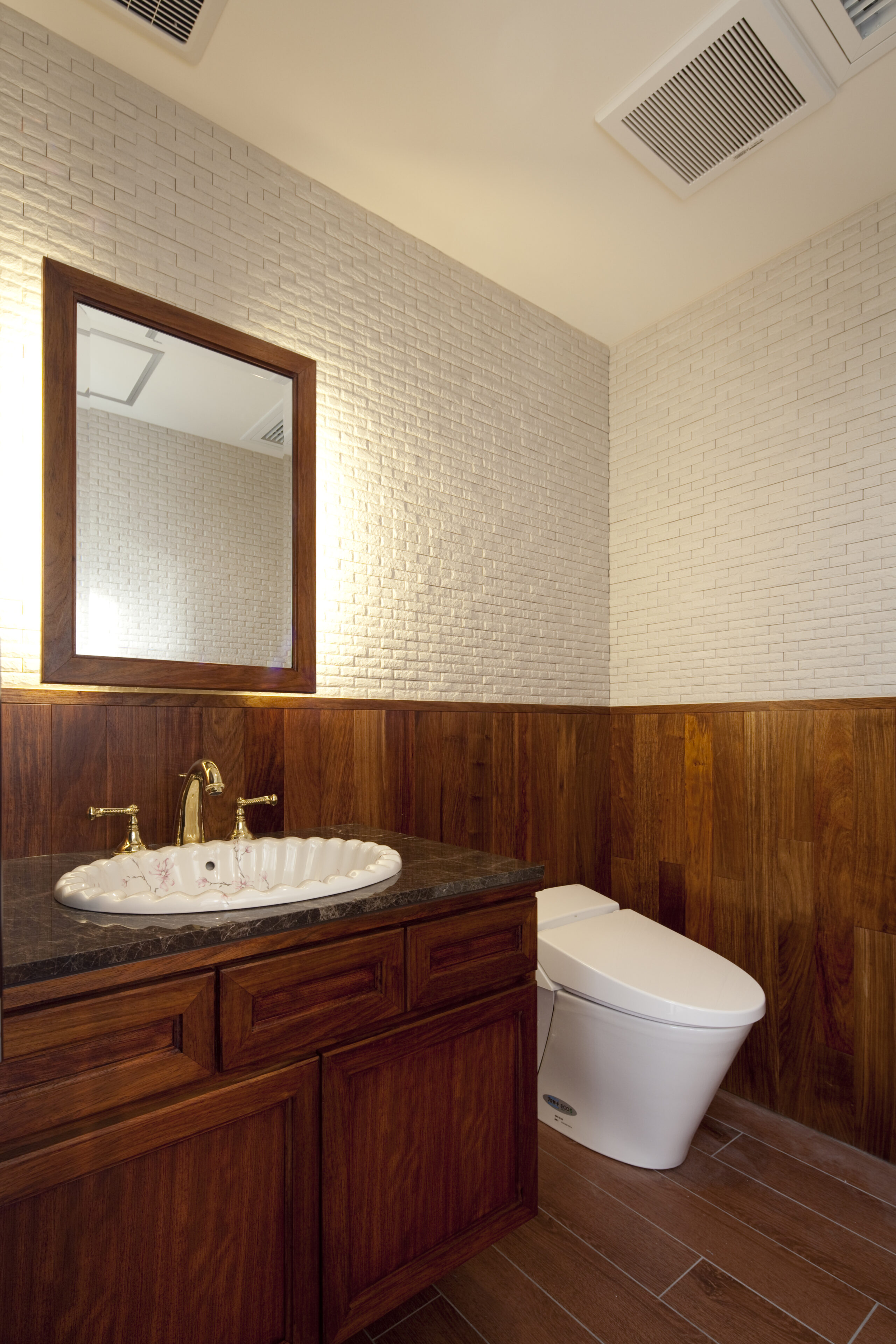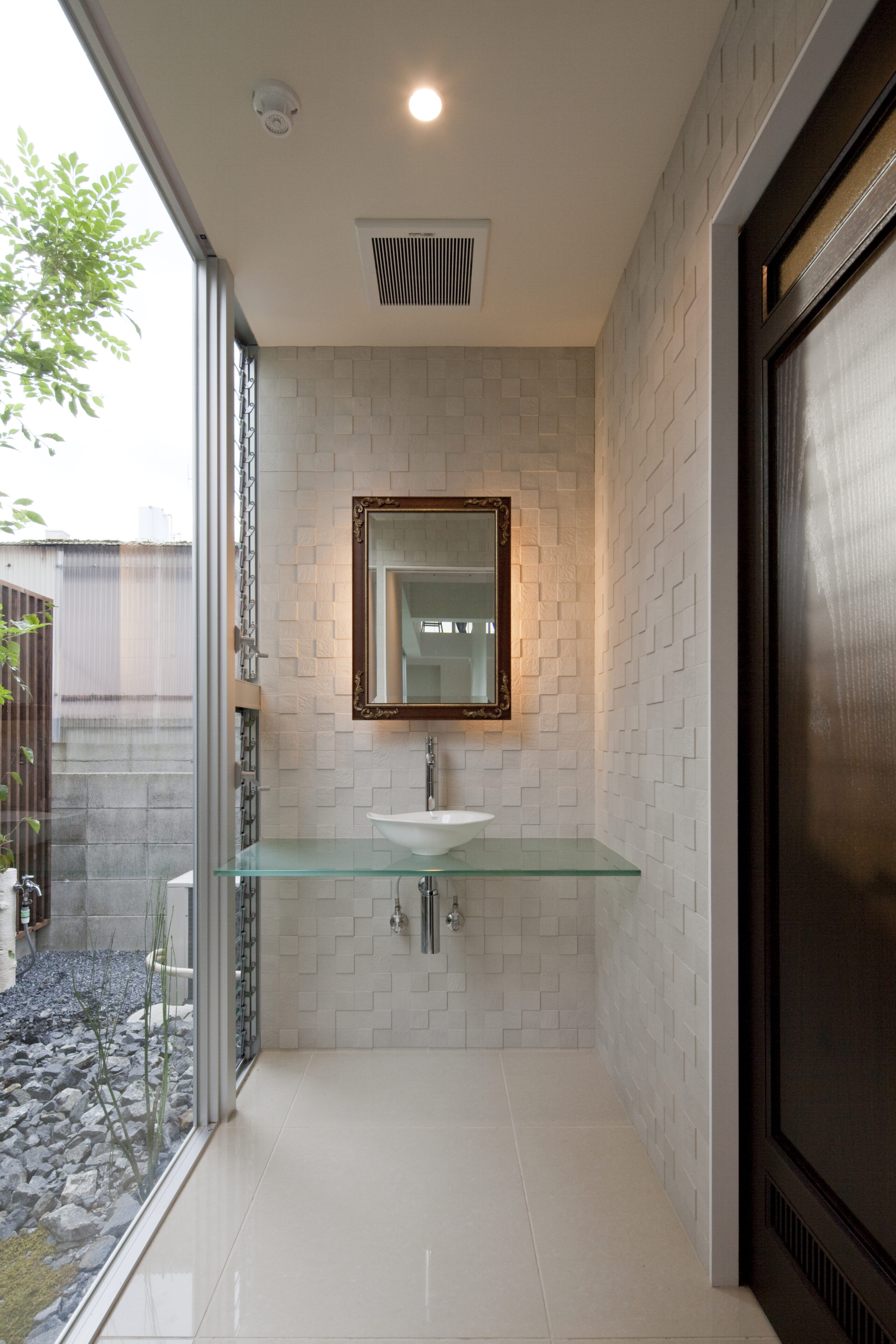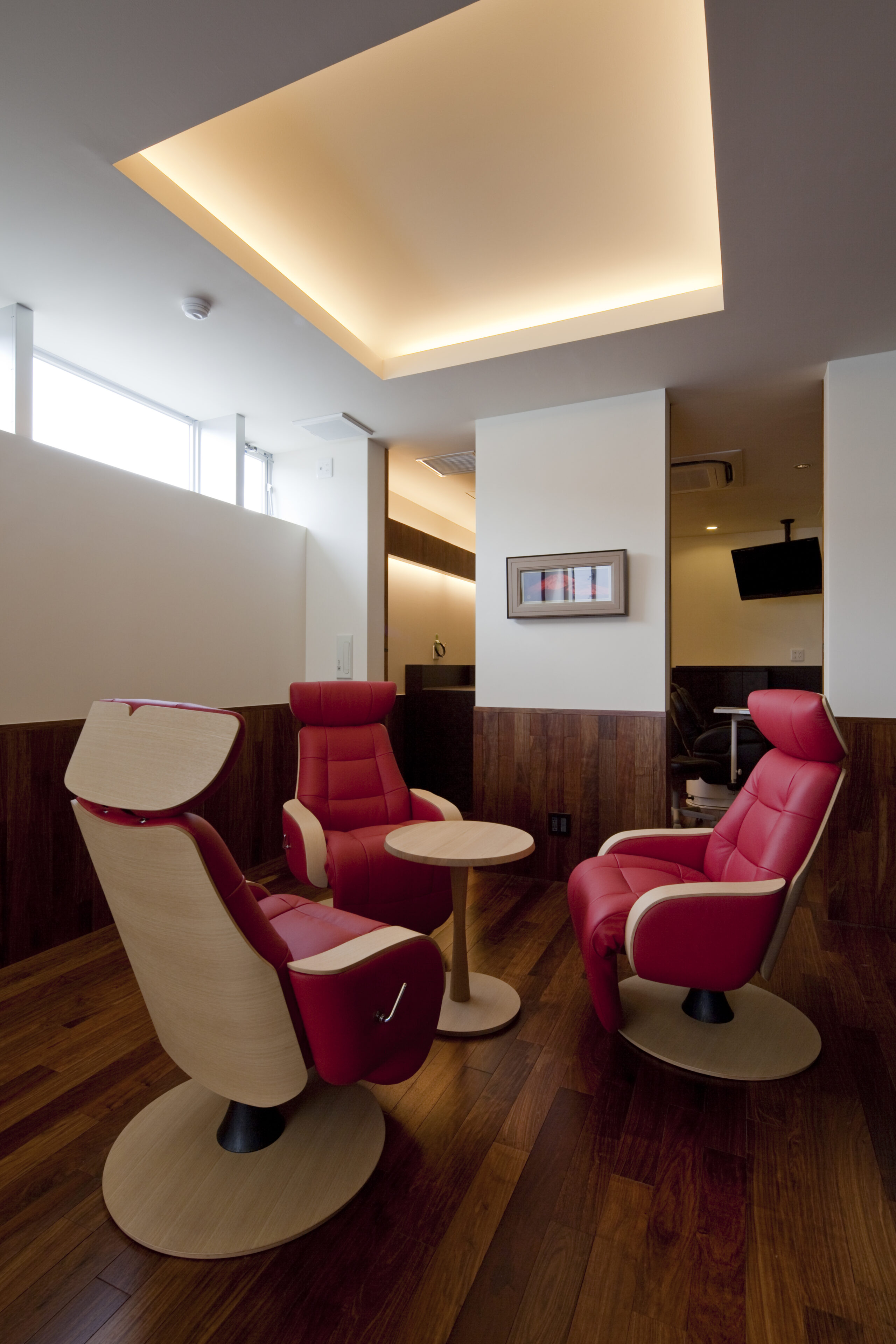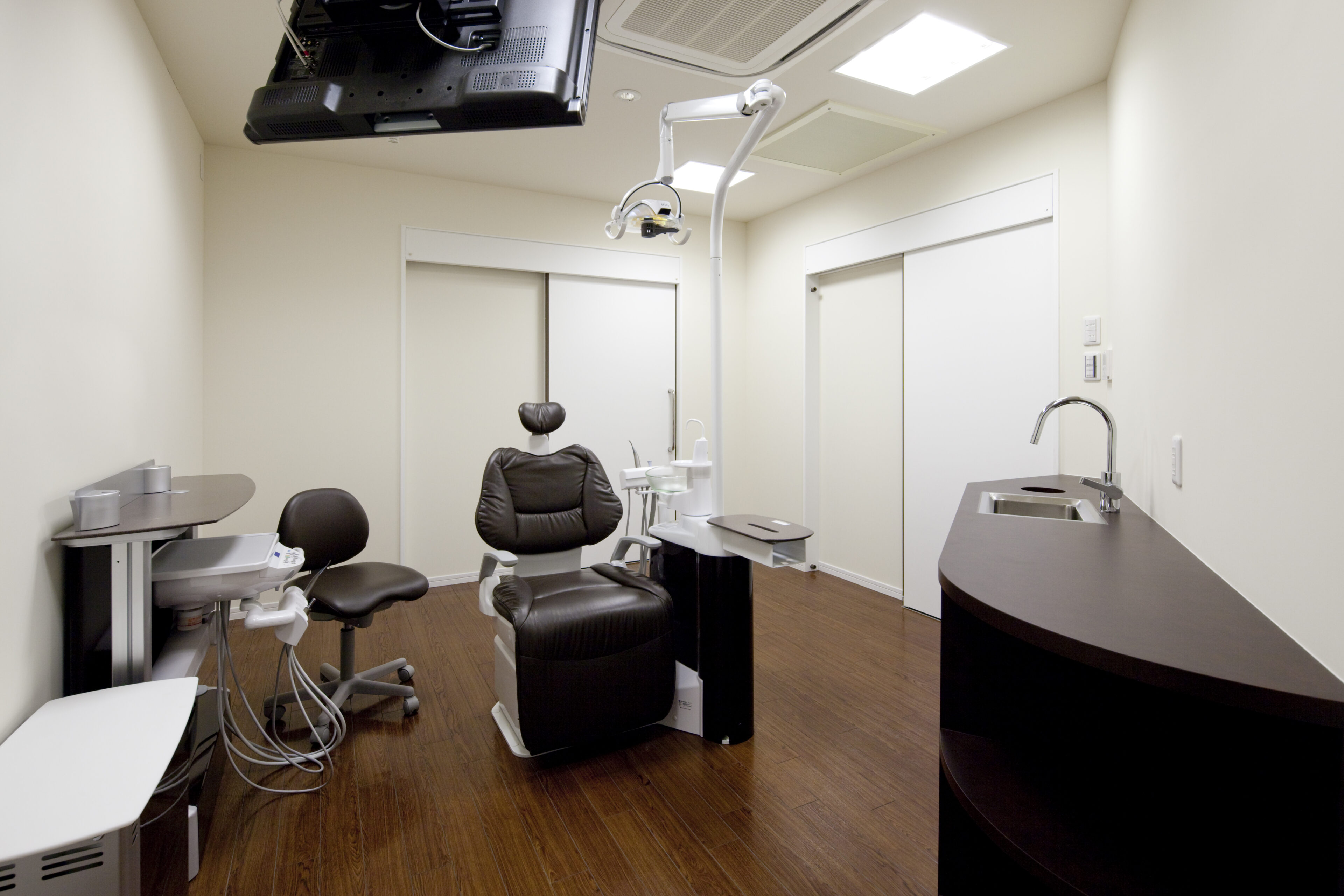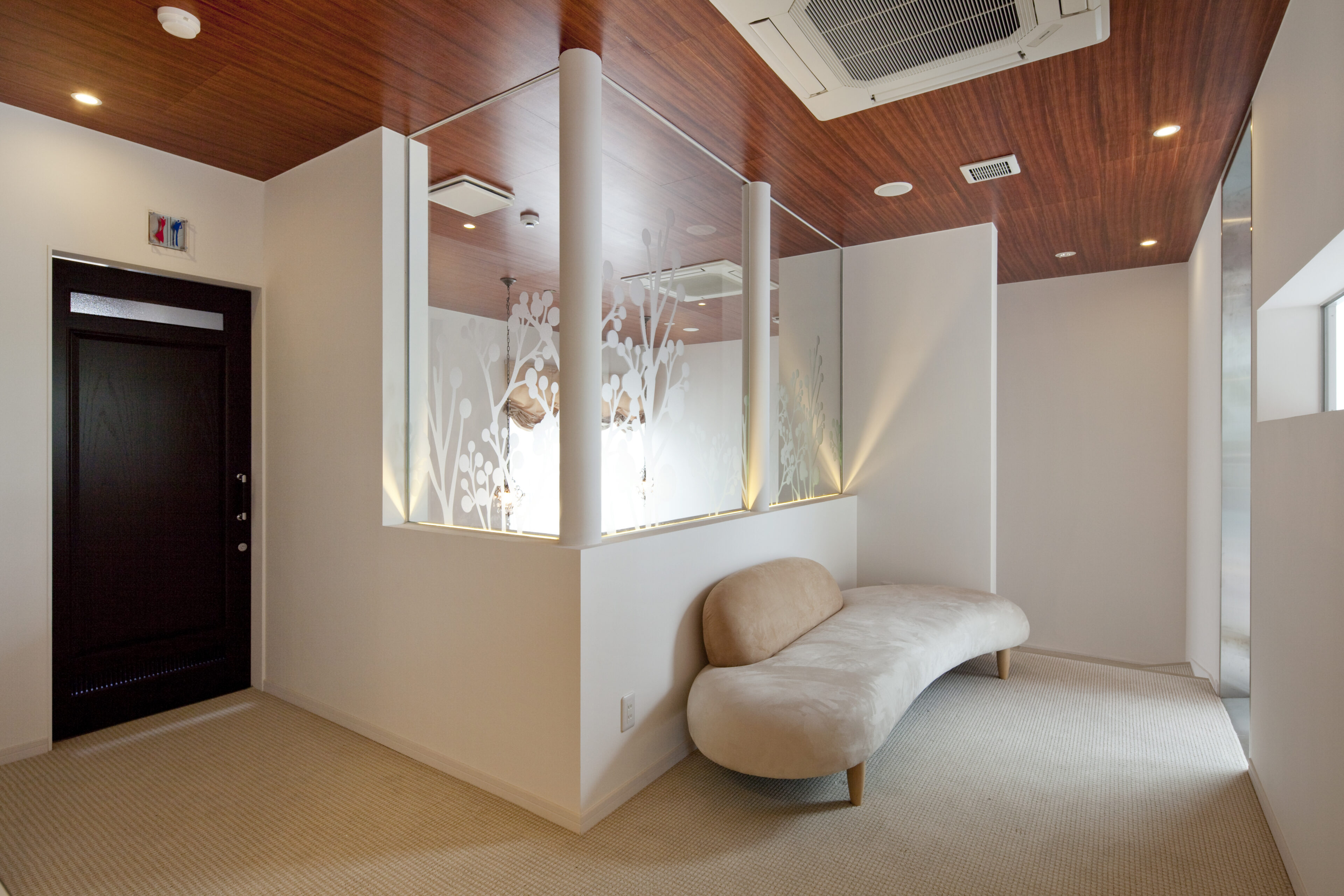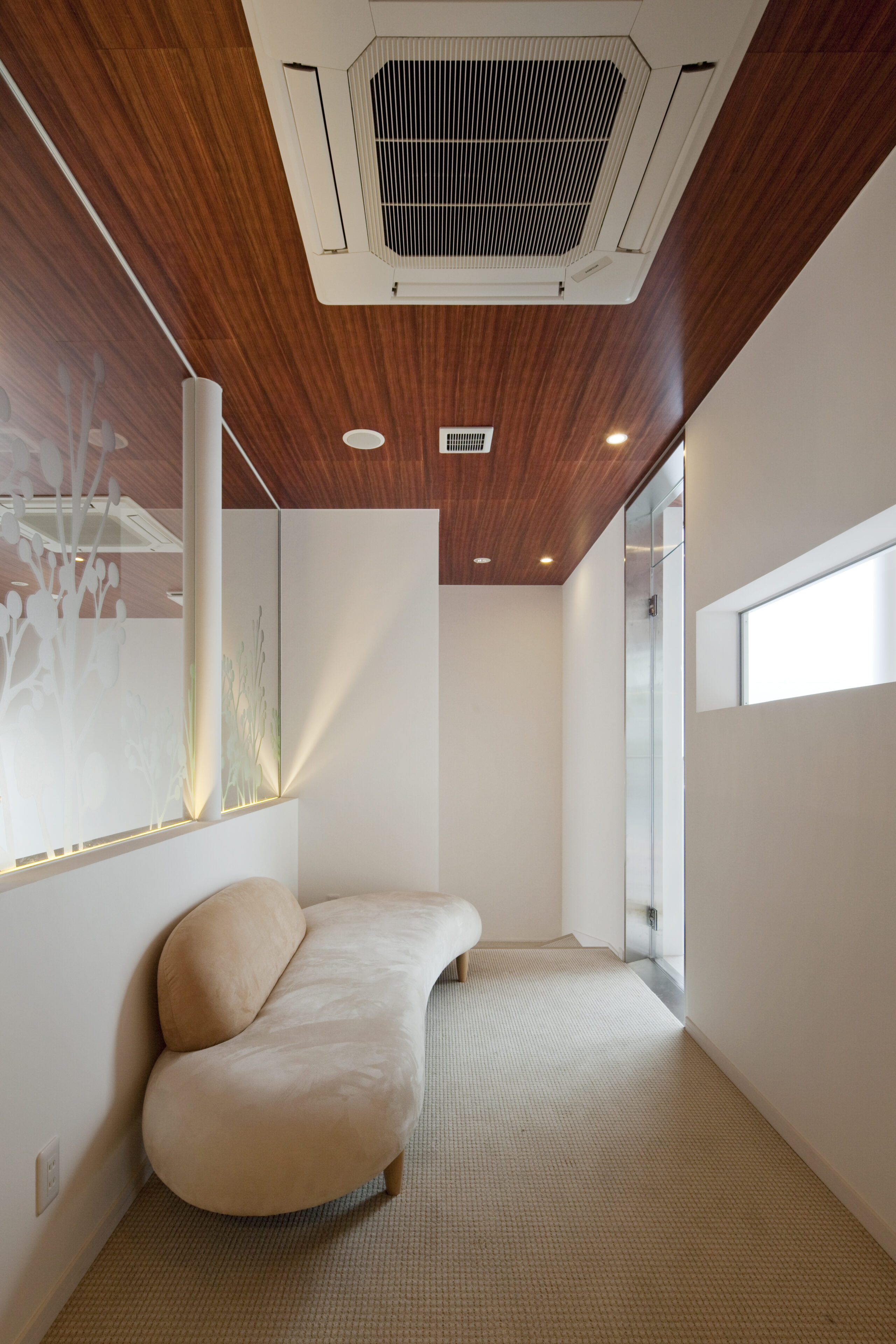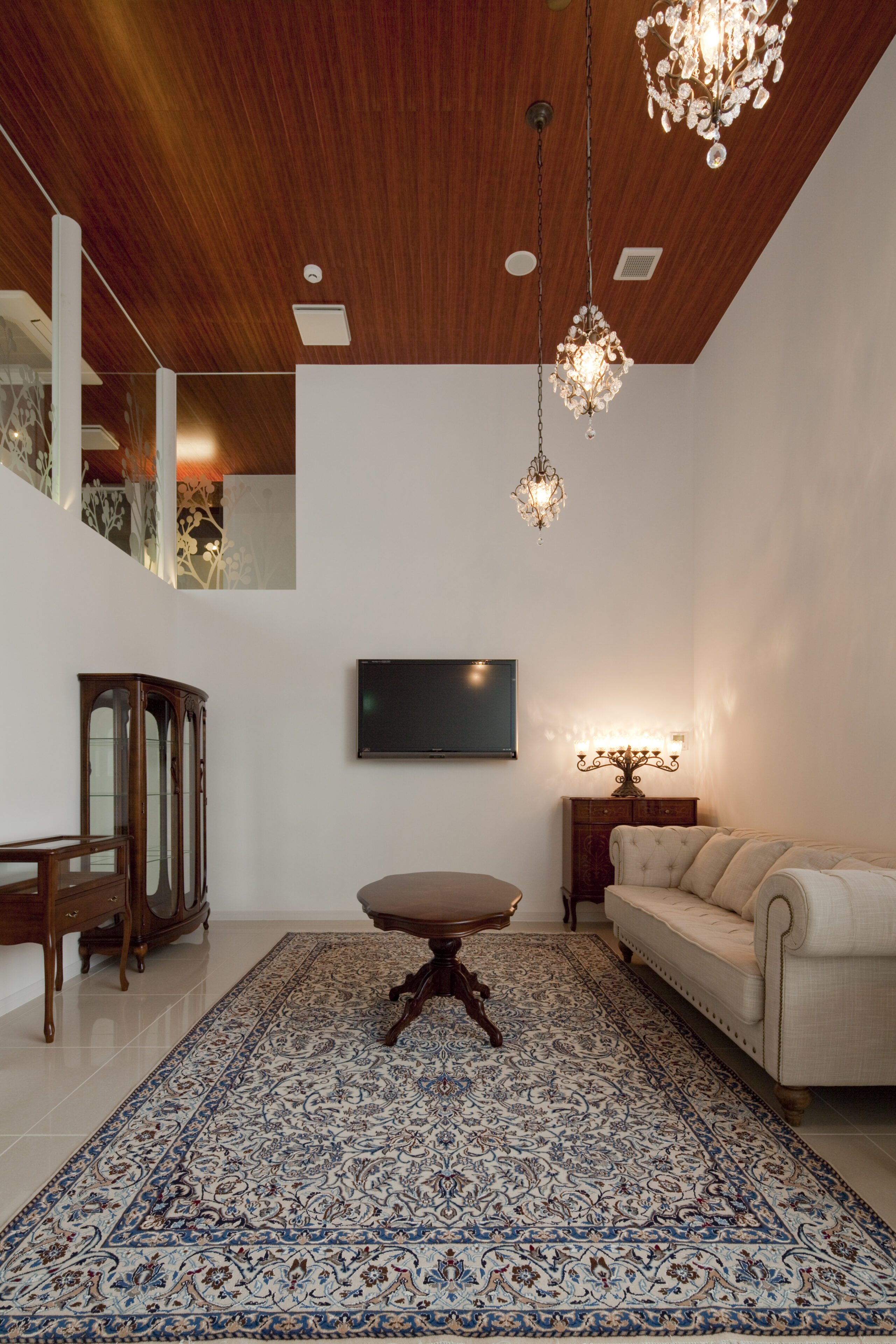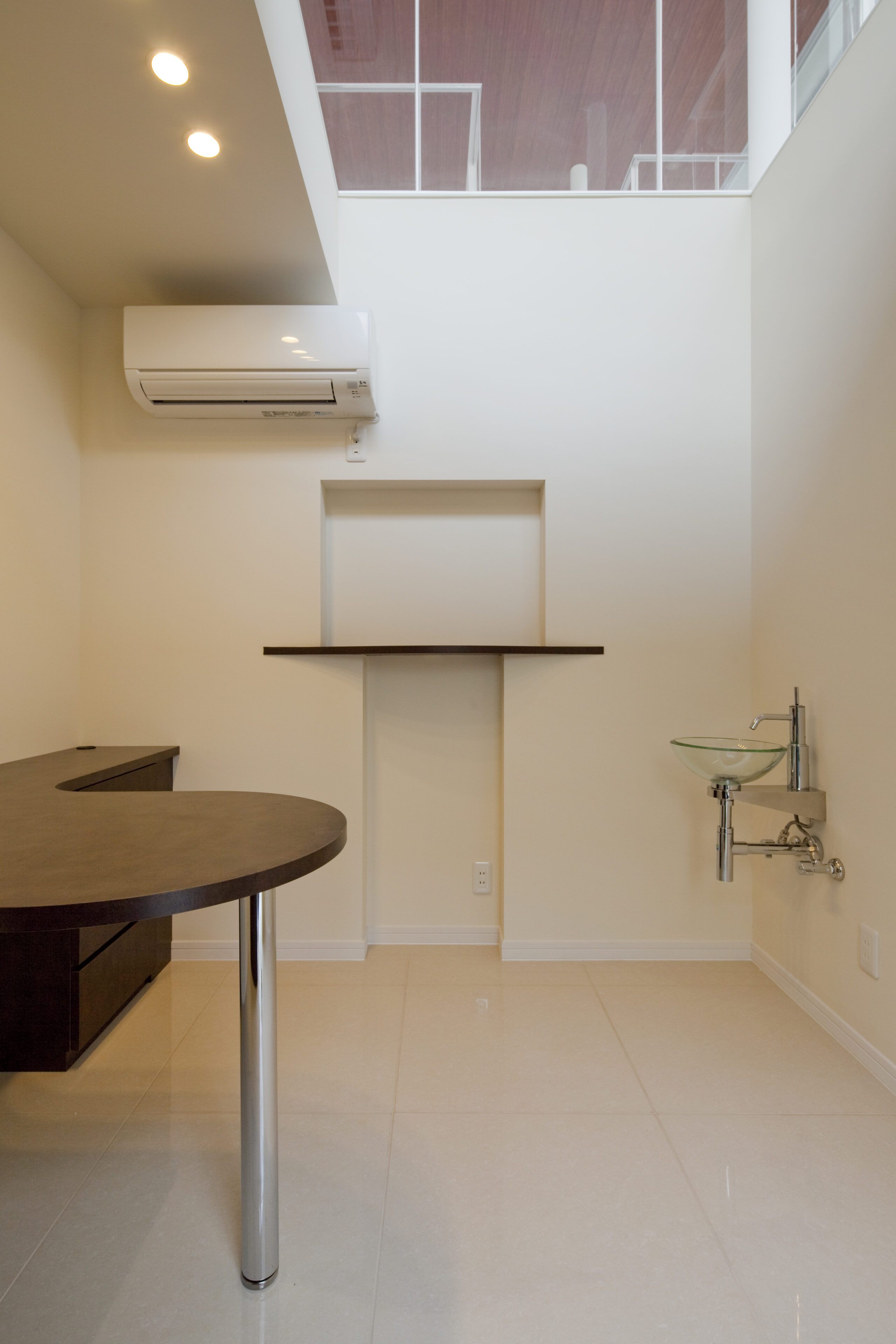 「ケア」「キュア」「ラポール」という名称の診察室にはそれぞれに天窓を設け、樹木の隙間からこぼれる柔らかな陽射しを取り込めるようにしている。
The examination rooms, named "Care," "Cure," and "Rapport," each have skylights to let in the soft sunlight that spills in through the gaps between the trees.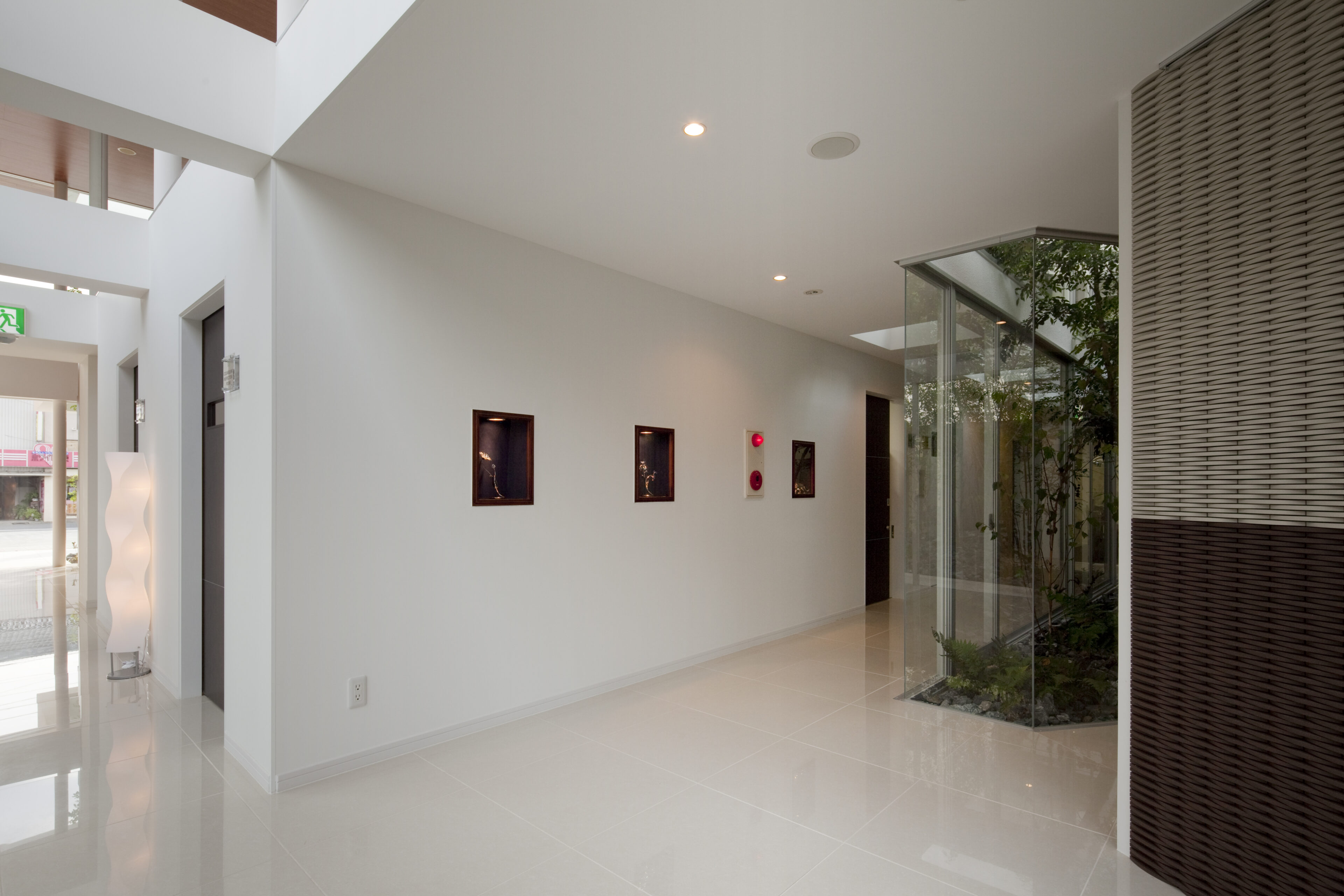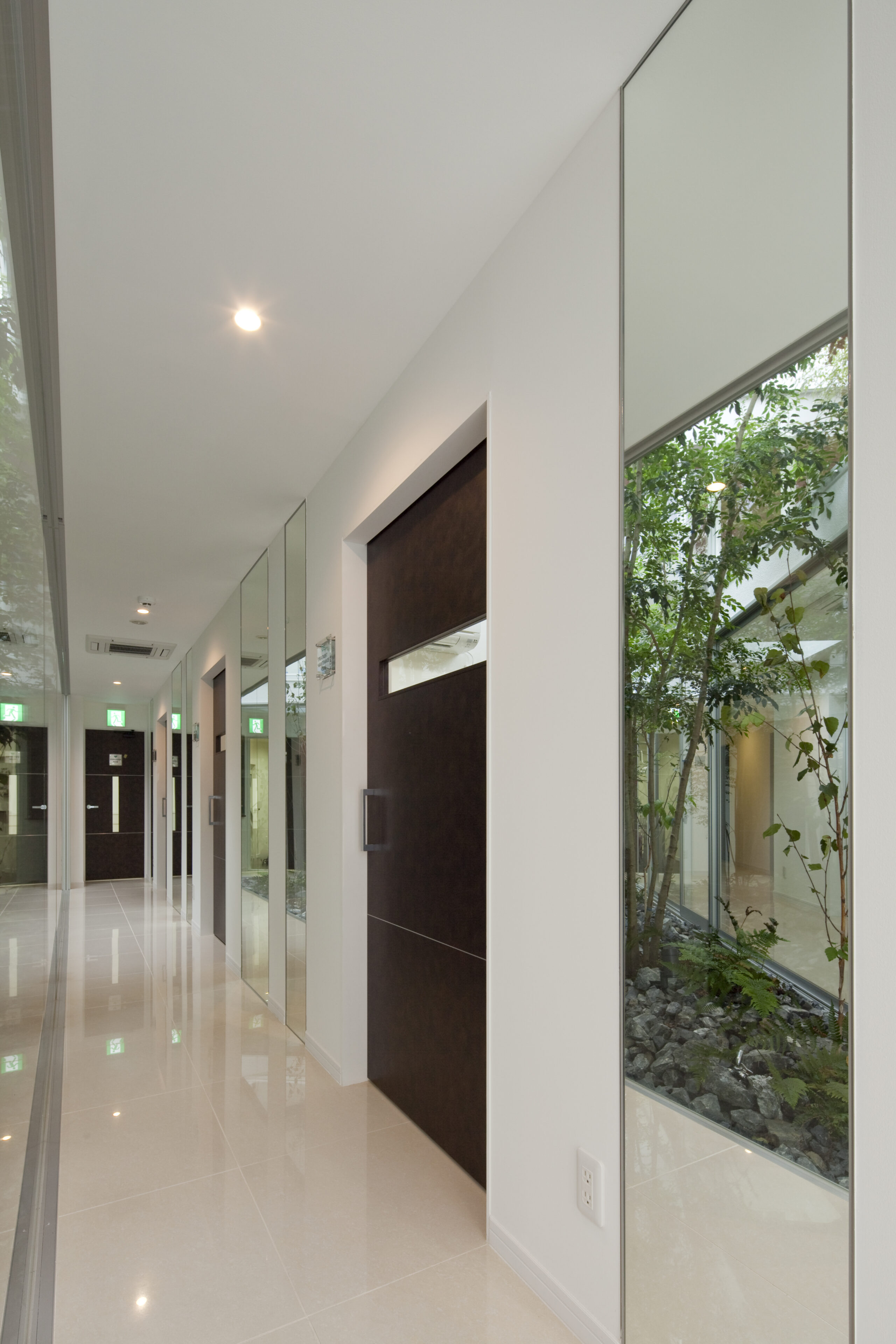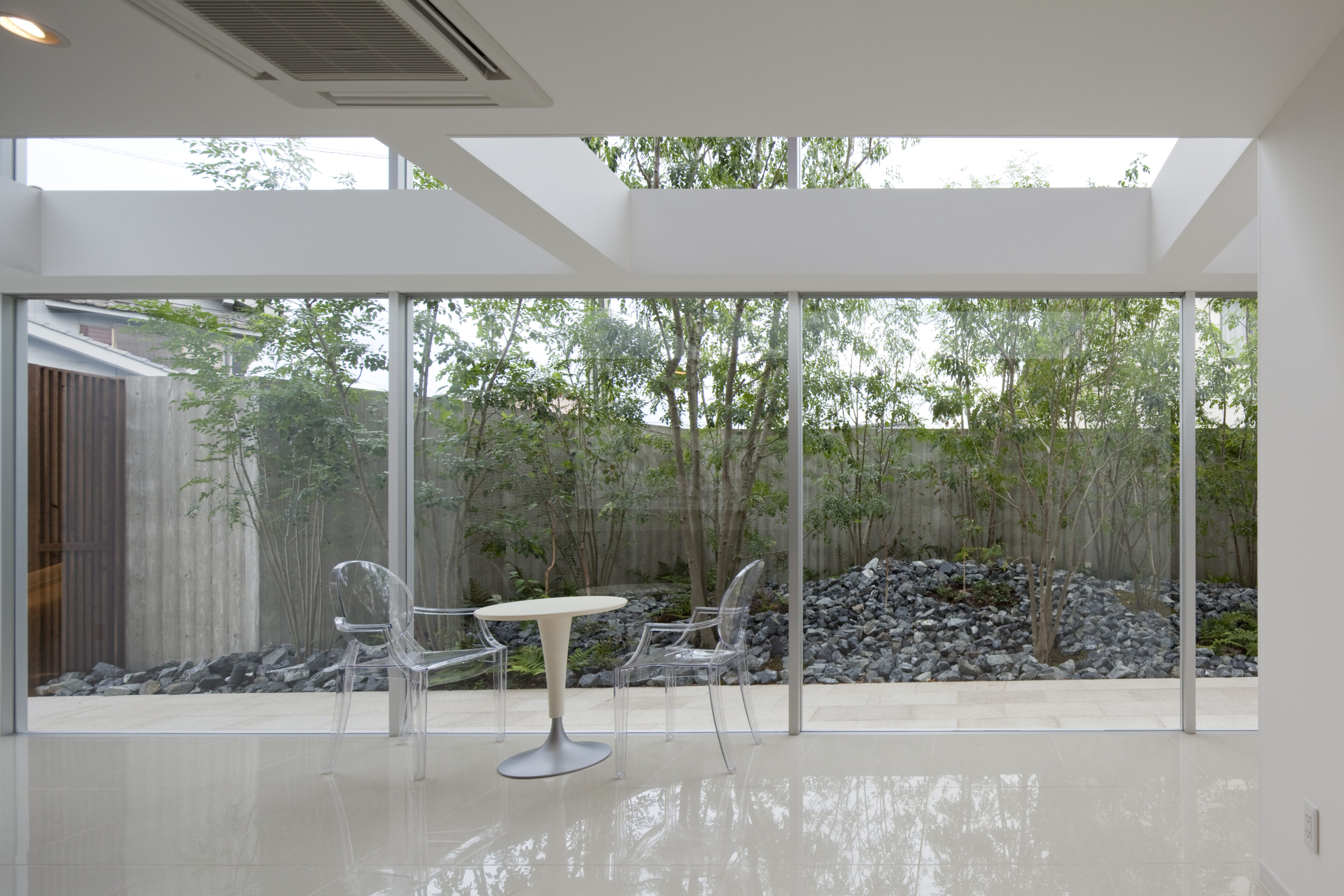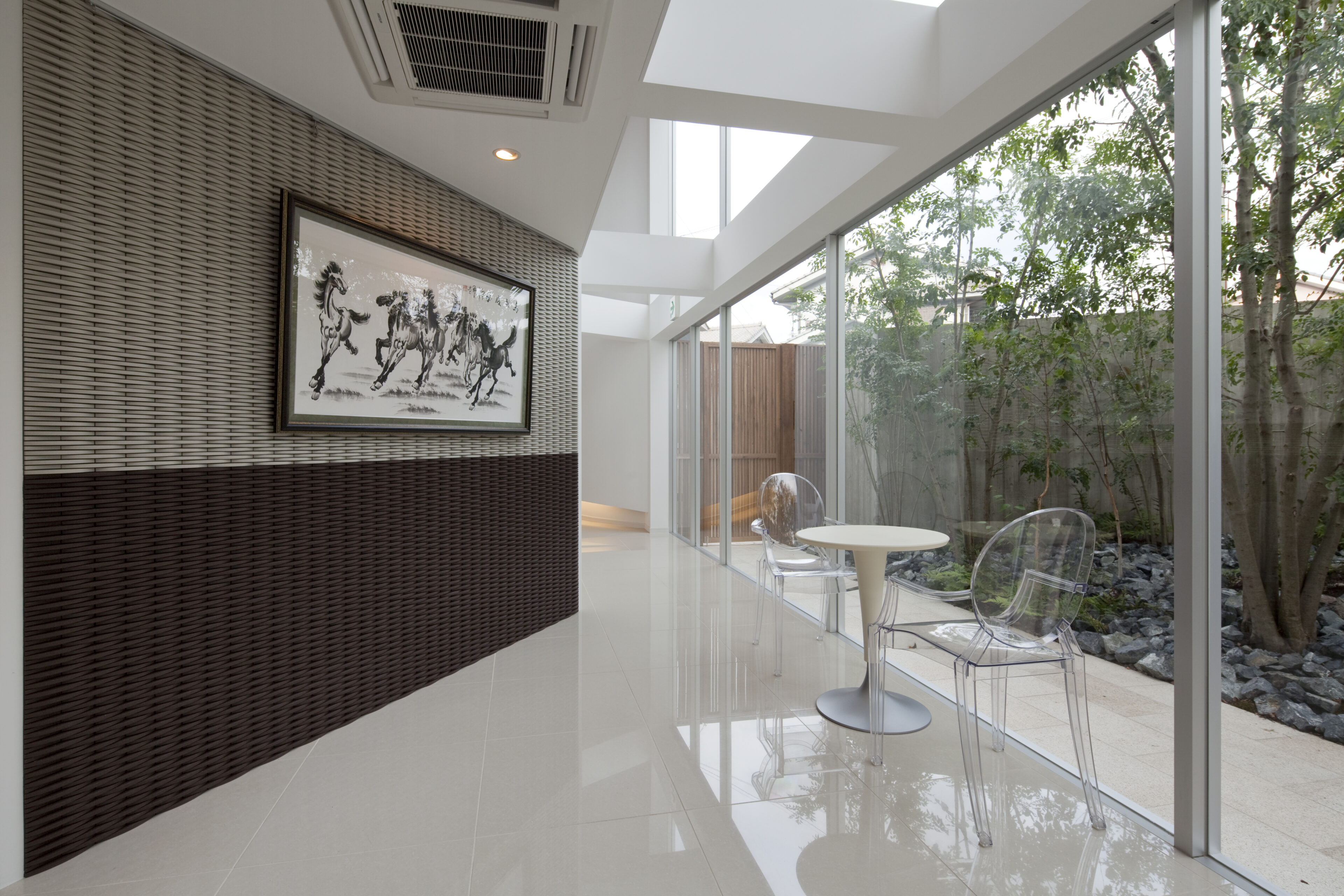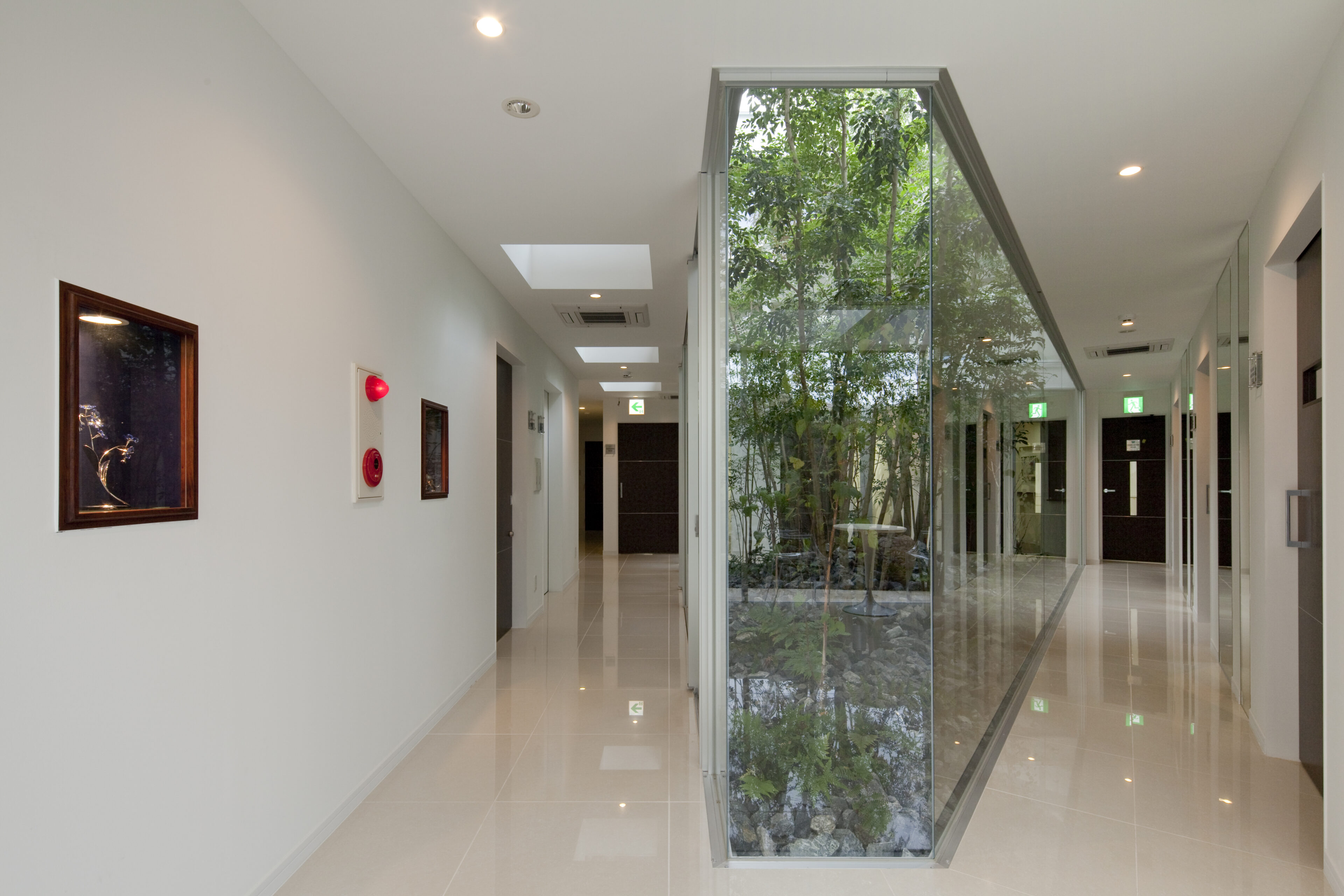 エントランスから中待ち合いへ続く通路には大小の樹木を配し、小さな森を演出。樹木の組み合わせには雑木の美を意識。この医院を訪れた方々がリラックスして過ごせる空間づくりを目指すと共に、スタッフの方々にとっても快適な作業環境が適えられるよう配慮した。
Trees of various sizes are placed along the pathway leading from the entrance to the waiting area, creating a small forest. The combination of trees was designed with the beauty of mixed trees in mind. The goal was to create a relaxing space for visitors to the clinic and a comfortable working environment for the staff.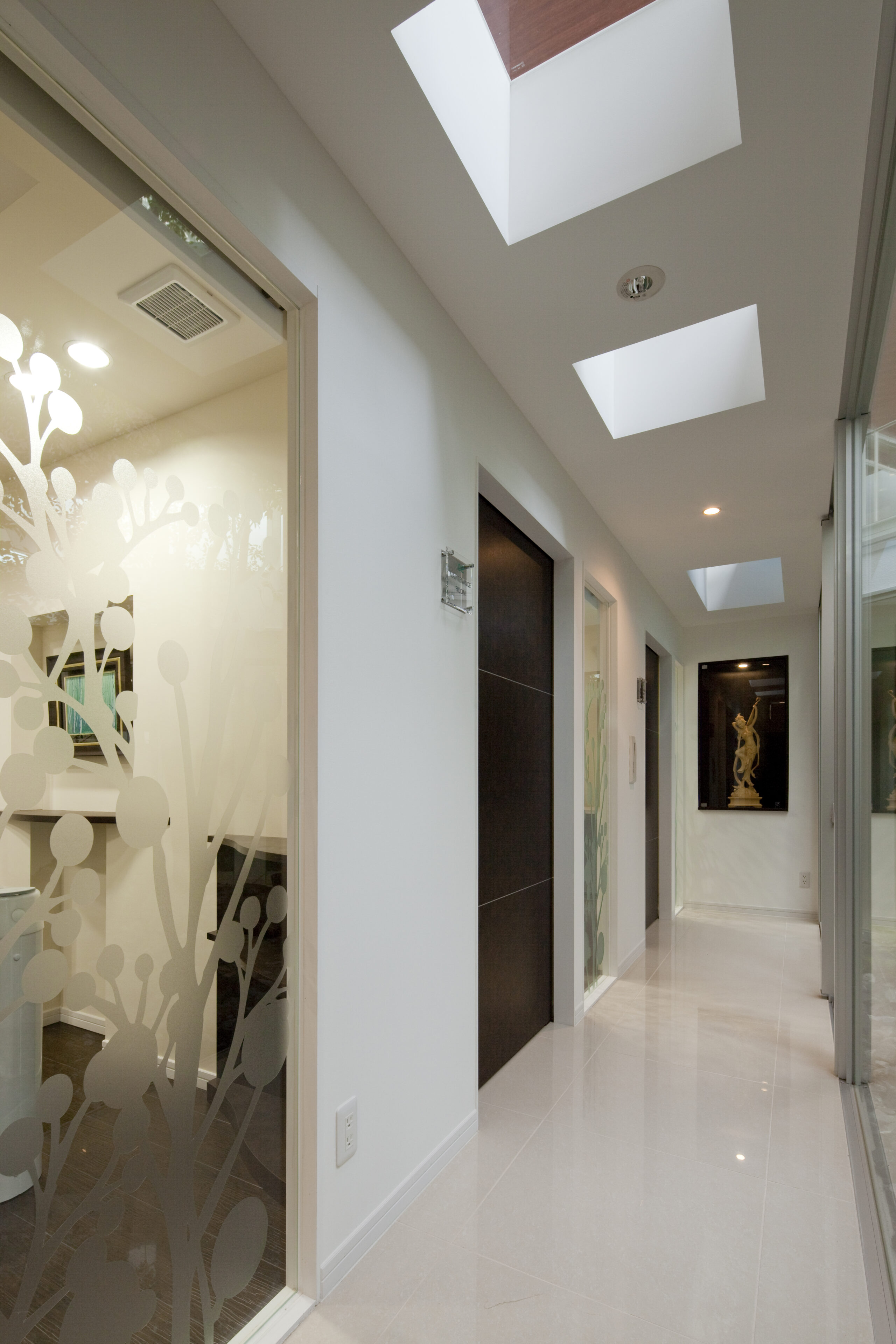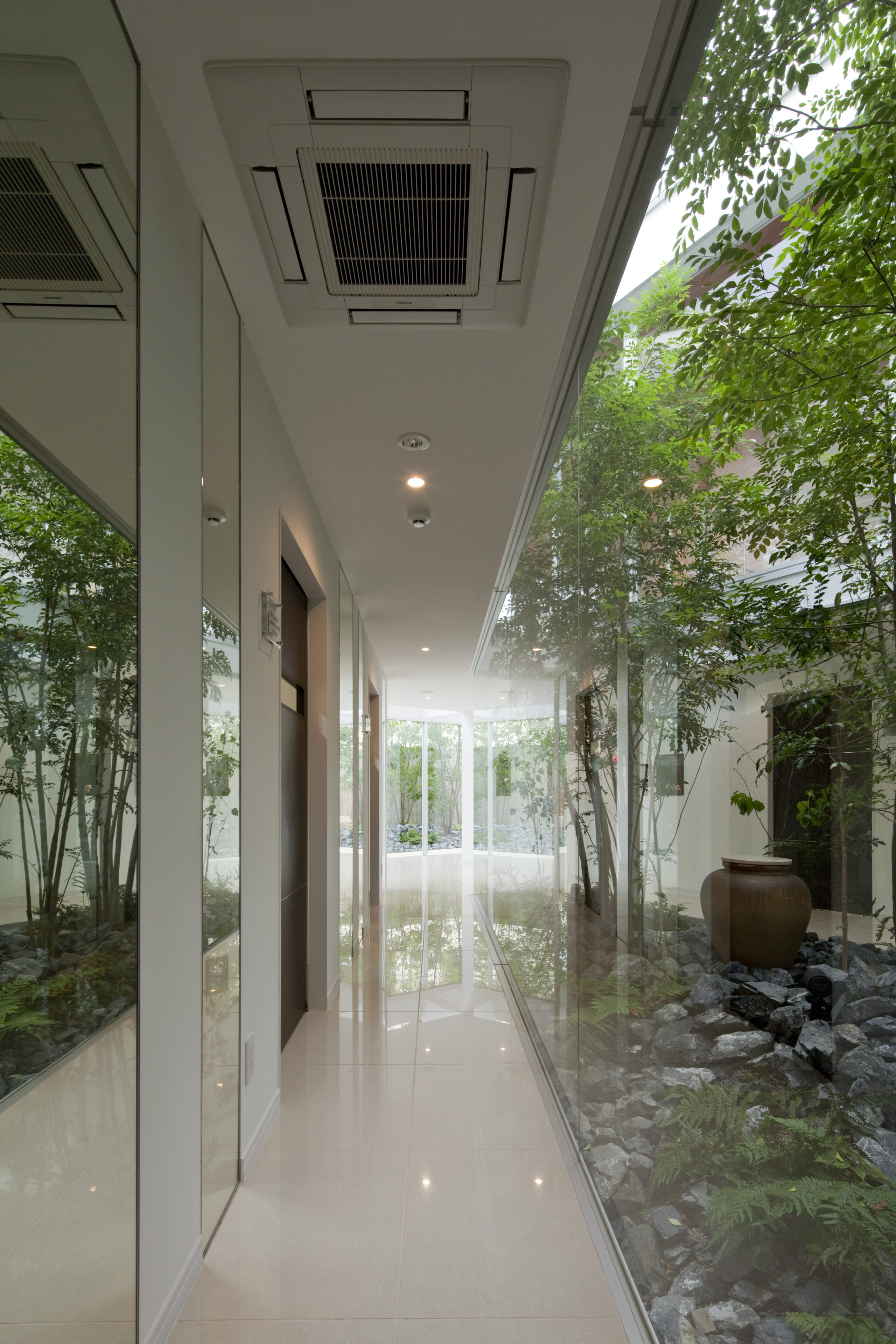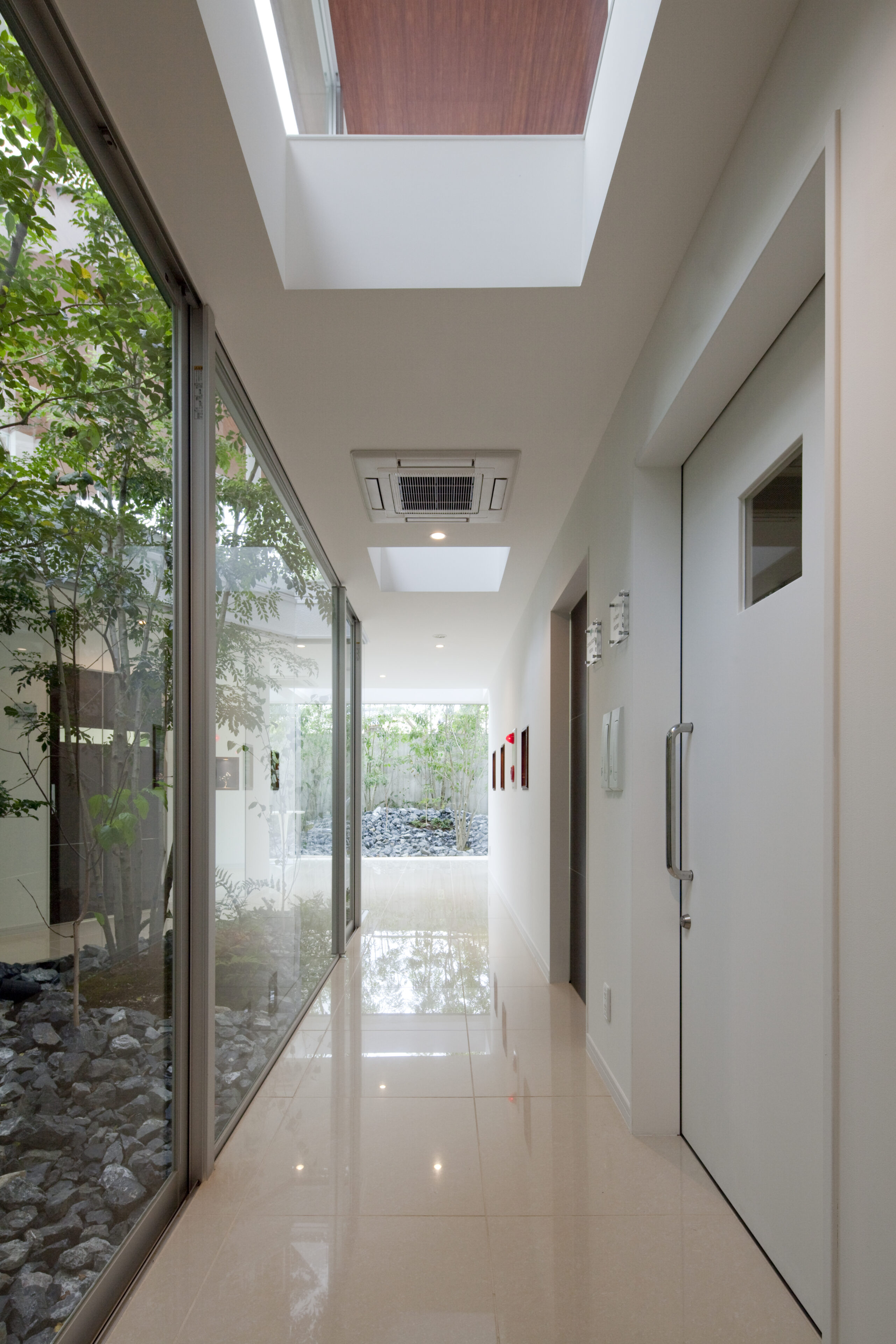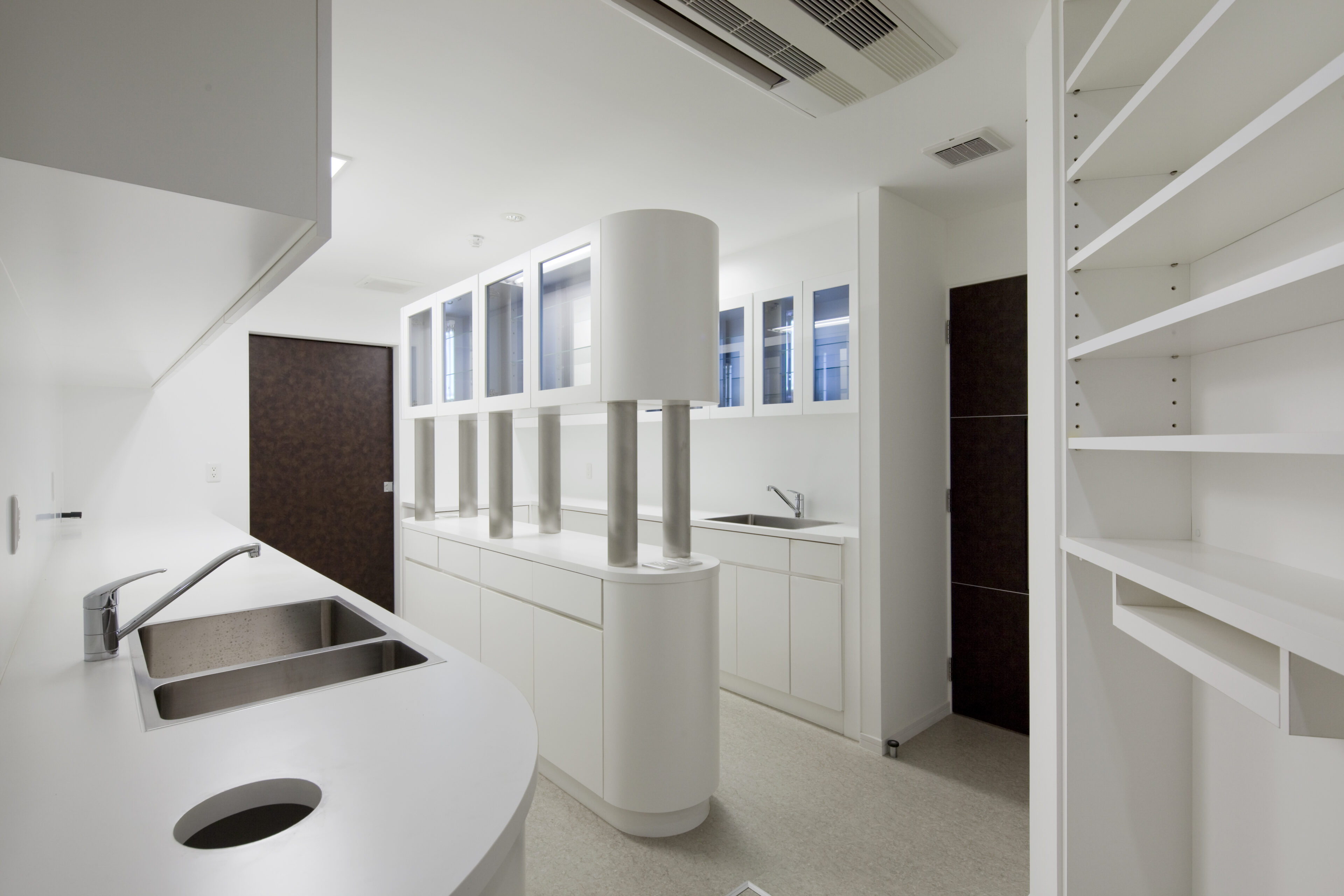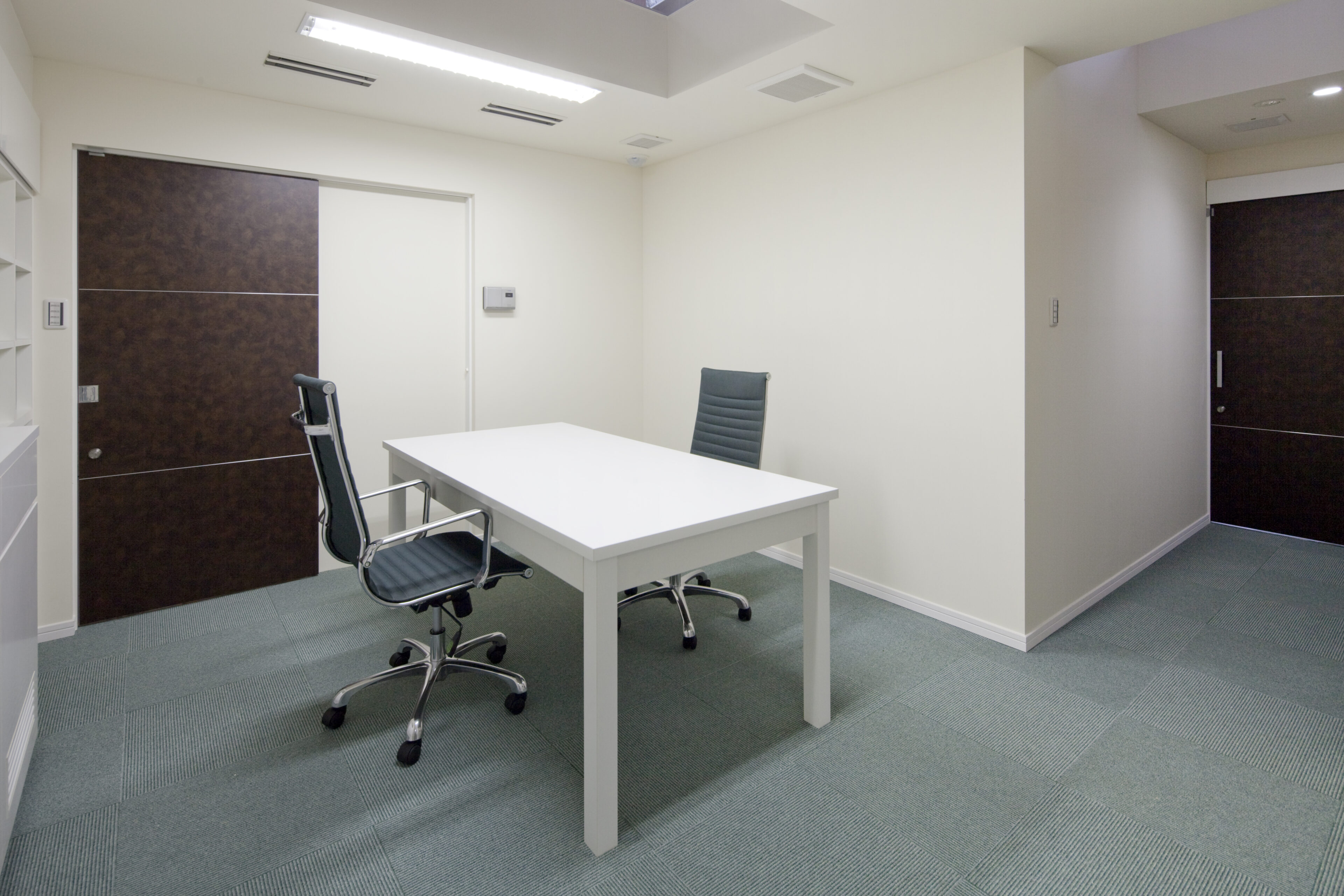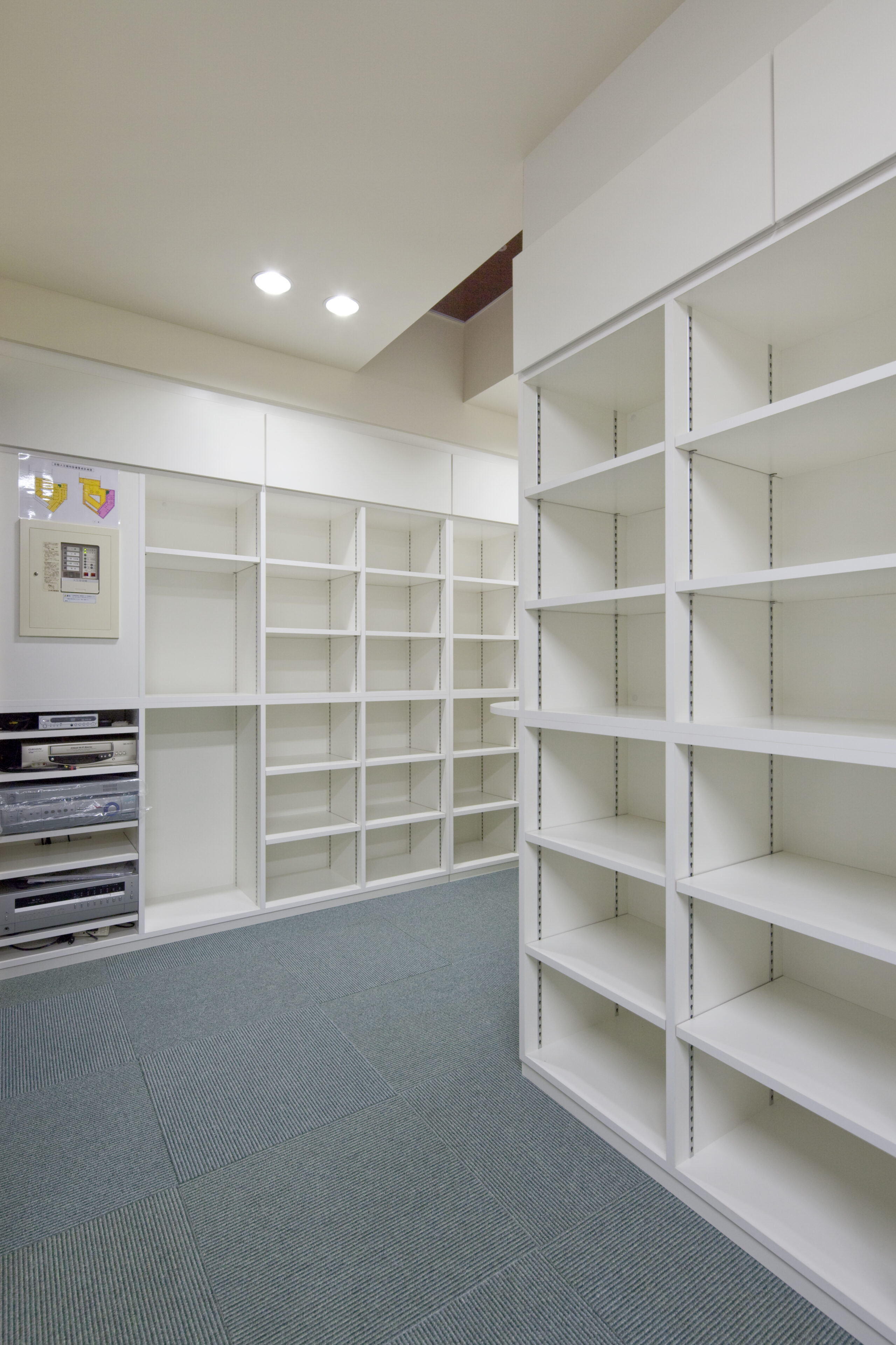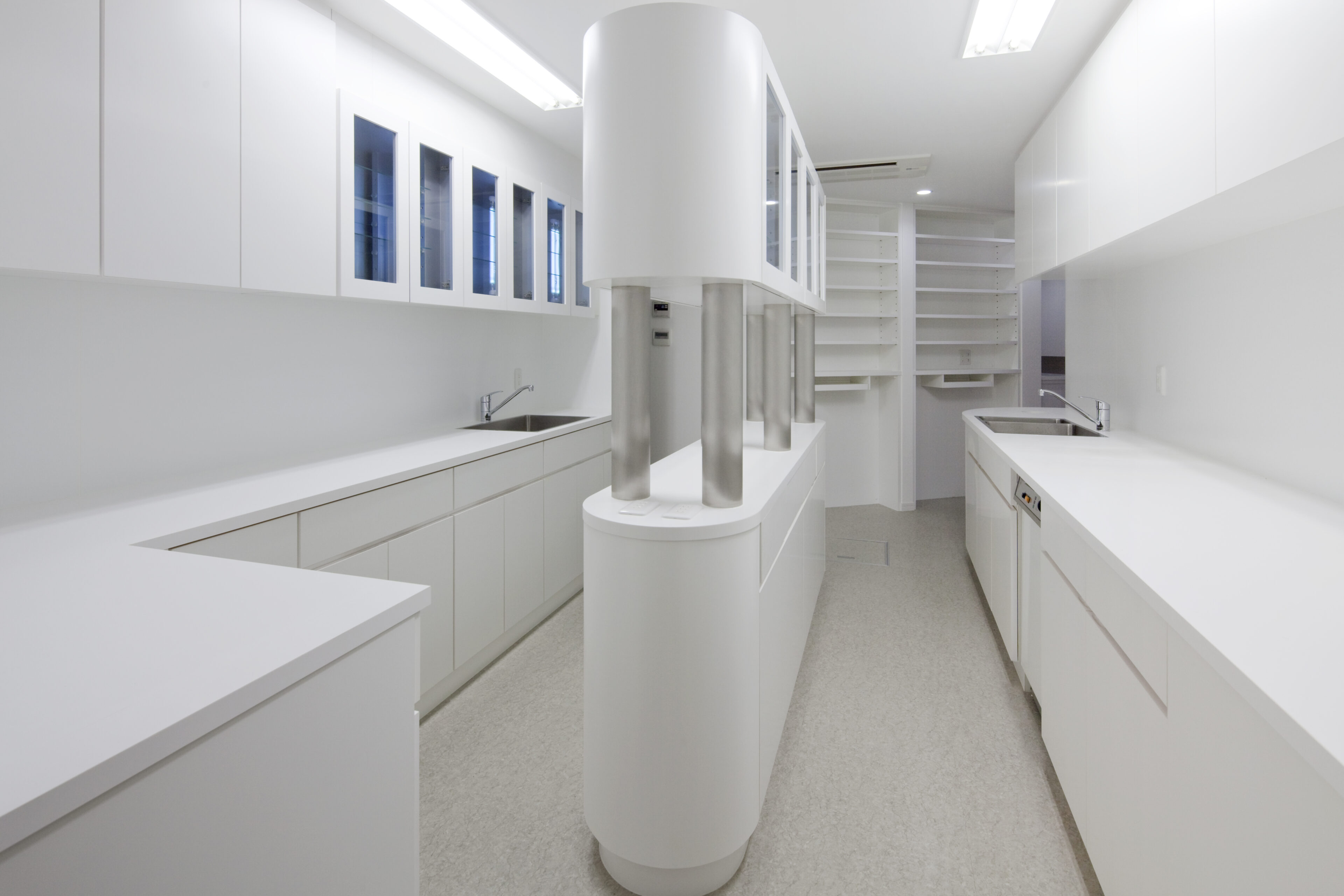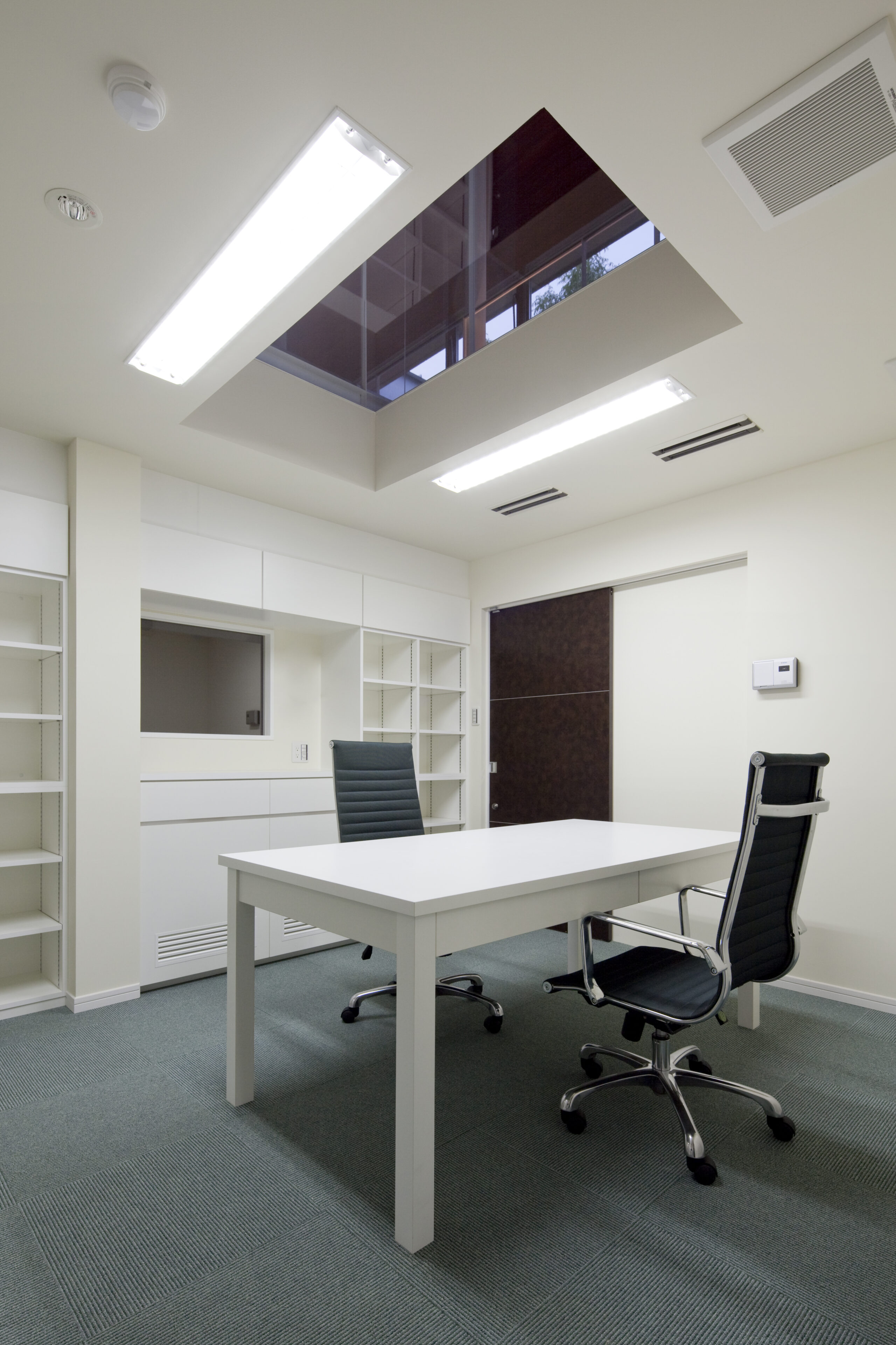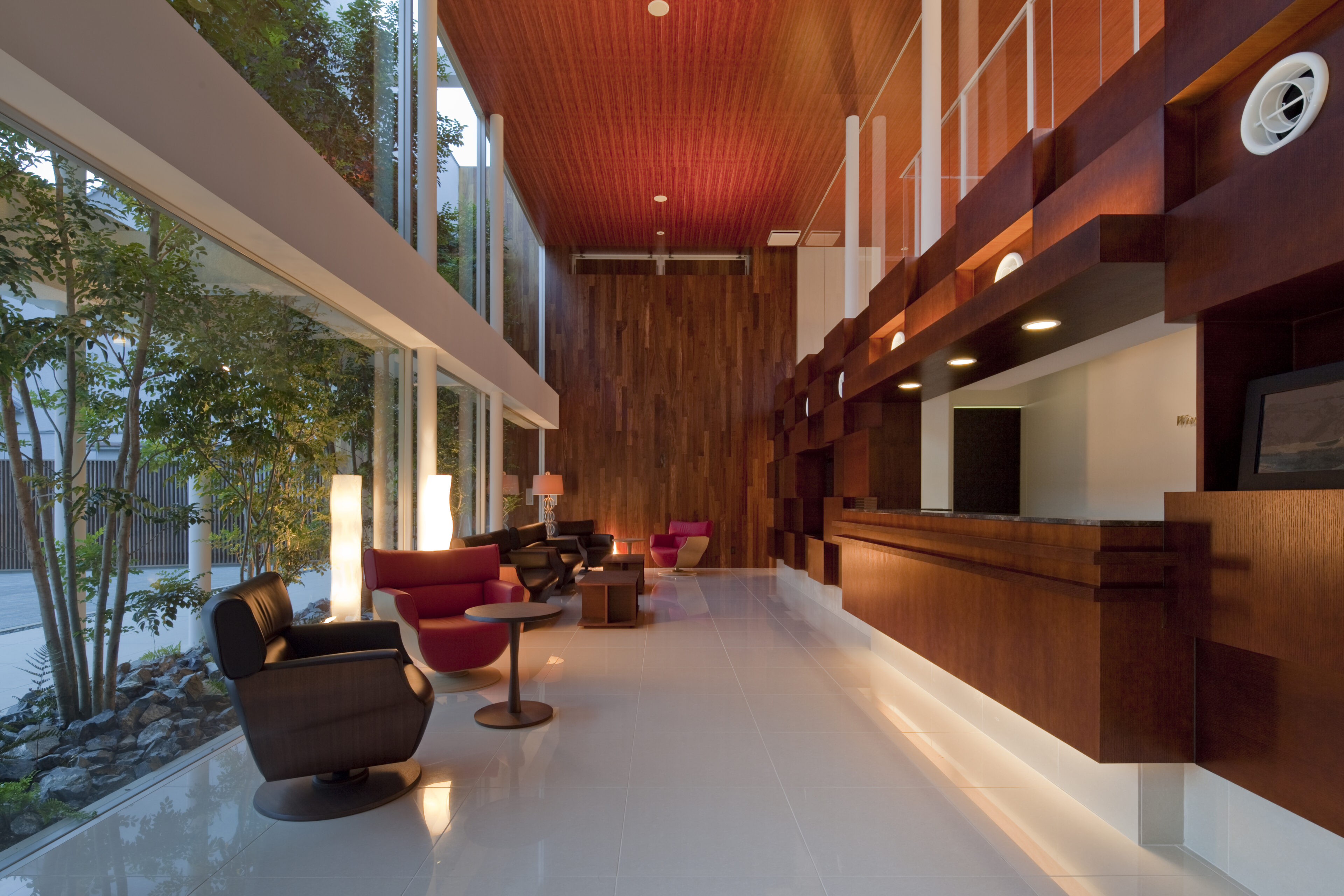 歯科医院という建物のスタイルに、「豊かな優しさ」を視覚的・体感的に加味することが出来たなら幸いである。
We are happy if we were able to add "rich gentleness" to the style of the dental clinic visually and experientially.
DATA
竣工

2010.08

建築地

広島県福山市

用途

歯科医院

構造

RC造+木造
Completion

2010.08

Building site

Fukuyama, Hiroshima

Principal use

dental clinic

Structure

RC + wood
AWORD
2013

THE NEW ARCHITECTURE IN JAPAN 入選