WORKS
PLEASANT WOODEN BOX
PLEASANT WOODEN BOX
広島県三原市の西部に位置する小坂町。御年代古墳をはじめとする縄文・弥生時代の遺跡が数多く残されている、緑深い山間の町である。
Kosaka Town is located in the western part of Mihara City, Hiroshima Prefecture. It is a mountain town with deep greenery and numerous ruins from the Jomon and Yayoi periods, including the Mishiro burial mound.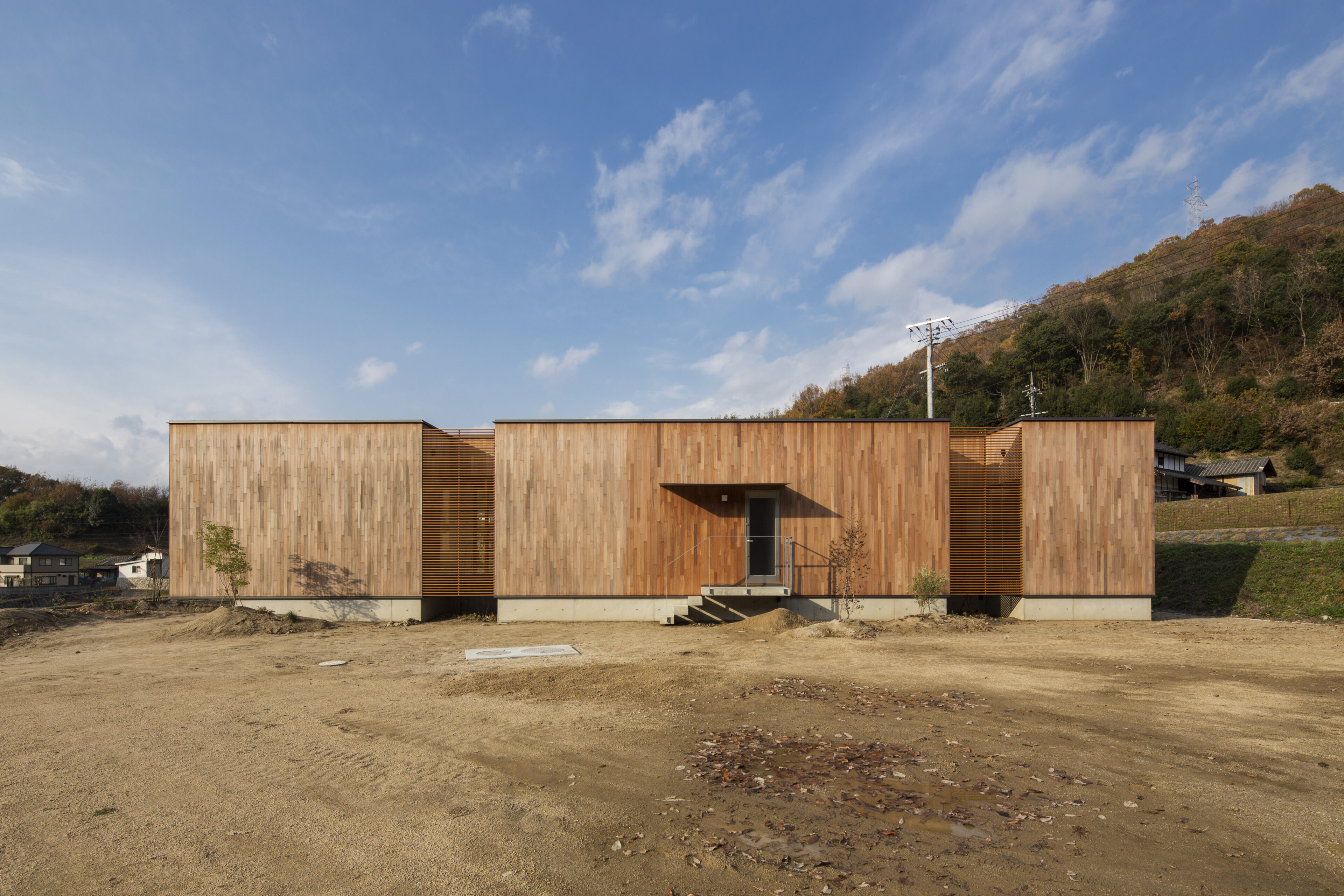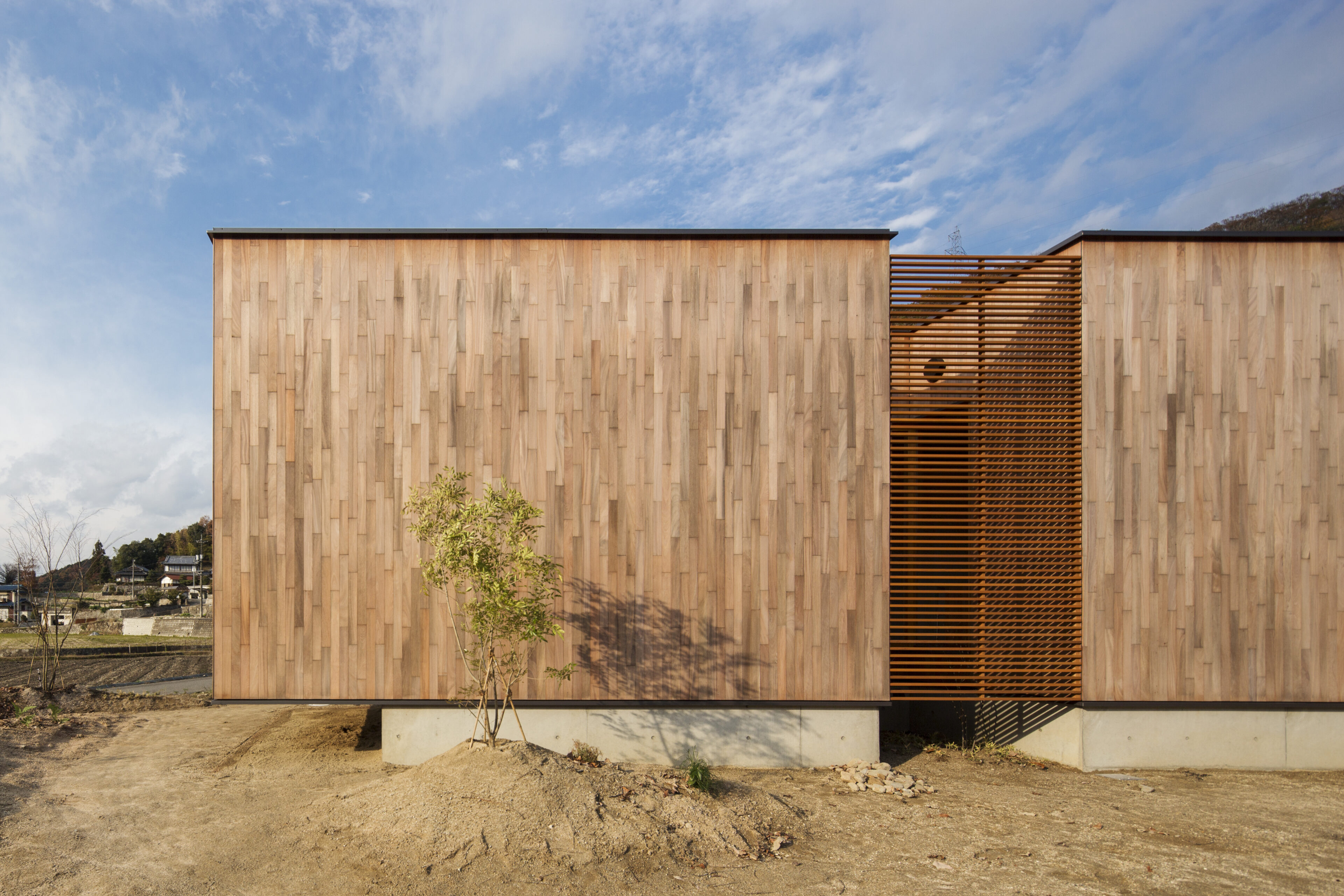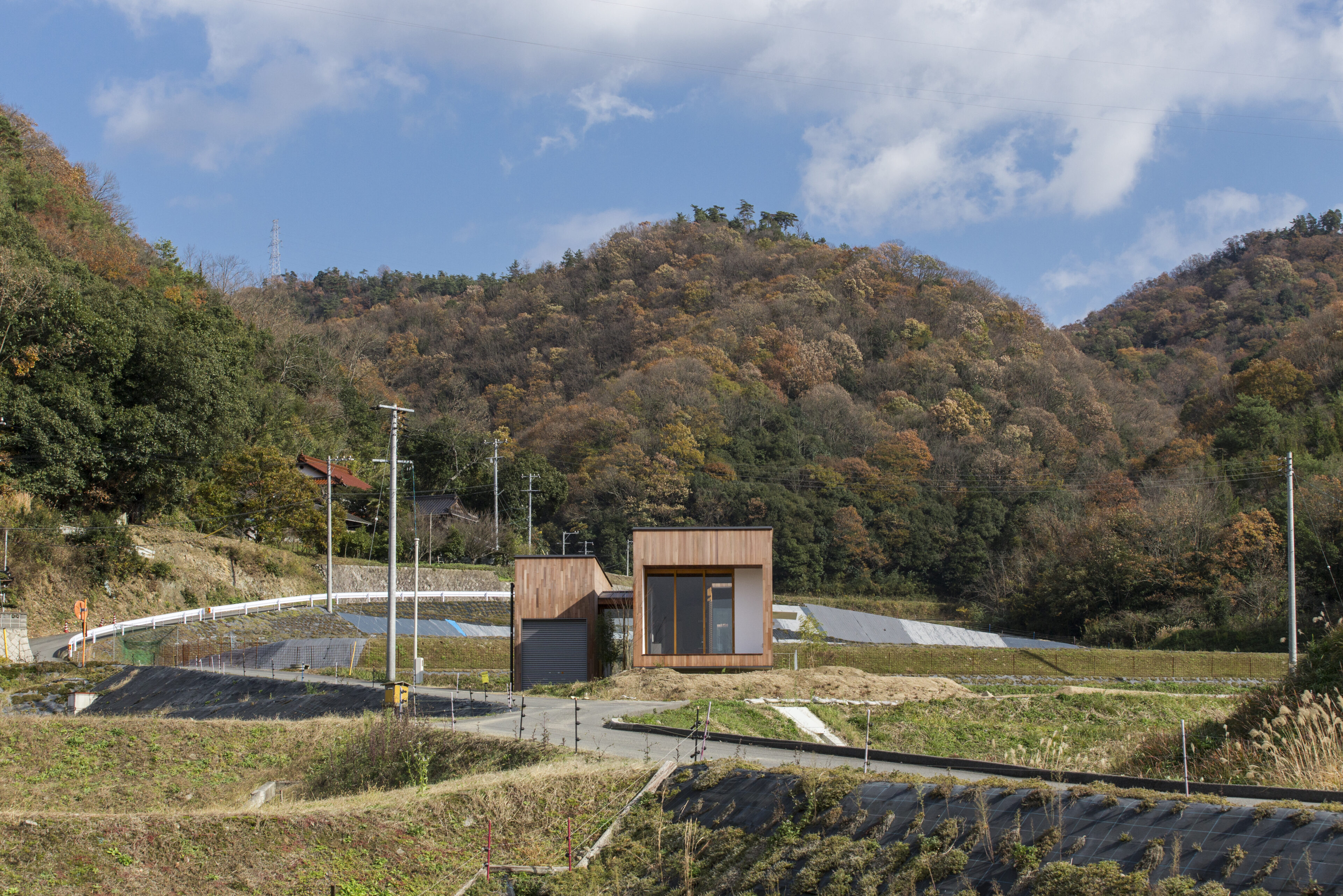 この建物は、山岳の造成地に計画された専用住宅である。東側に高い山が聳える宅地の一番西端を確保。敷地の南西には棚田が広がり、豊かな自然と抜群の日照環境に恵まれている。建物はシンプルな長方形の箱型とし、ご家族の将来においてフレキシブルに居室構成が出来るようデザインしている。  
また新鮮な空気を建物内部に常時循環させるため、本体をコンクリートの土台によって地面から持ち上げる構造とし、内部に2か所の中庭を設置。風は道を確保することによって効果的に流れていくため、屋外に対する適切な抜けは、室内の空気をいつもフレッシュに保つ。
This building is a private residence planned on a mountainous land development site. The westernmost edge of the housing site, with a high mountain rising in the east, is secured. Terraced rice paddies extend to the southwest of the site, which is blessed with abundant nature and excellent sunlight. The building is a simple rectangular box-shaped structure designed to allow flexible room layouts for the future of the family.  
In order to keep fresh air circulating inside the building, the main structure is raised off the ground by a concrete foundation, and two courtyards are placed inside the building. The wind flows effectively by securing a path, and the appropriate ventilation to the outdoors keeps the air inside the building fresh.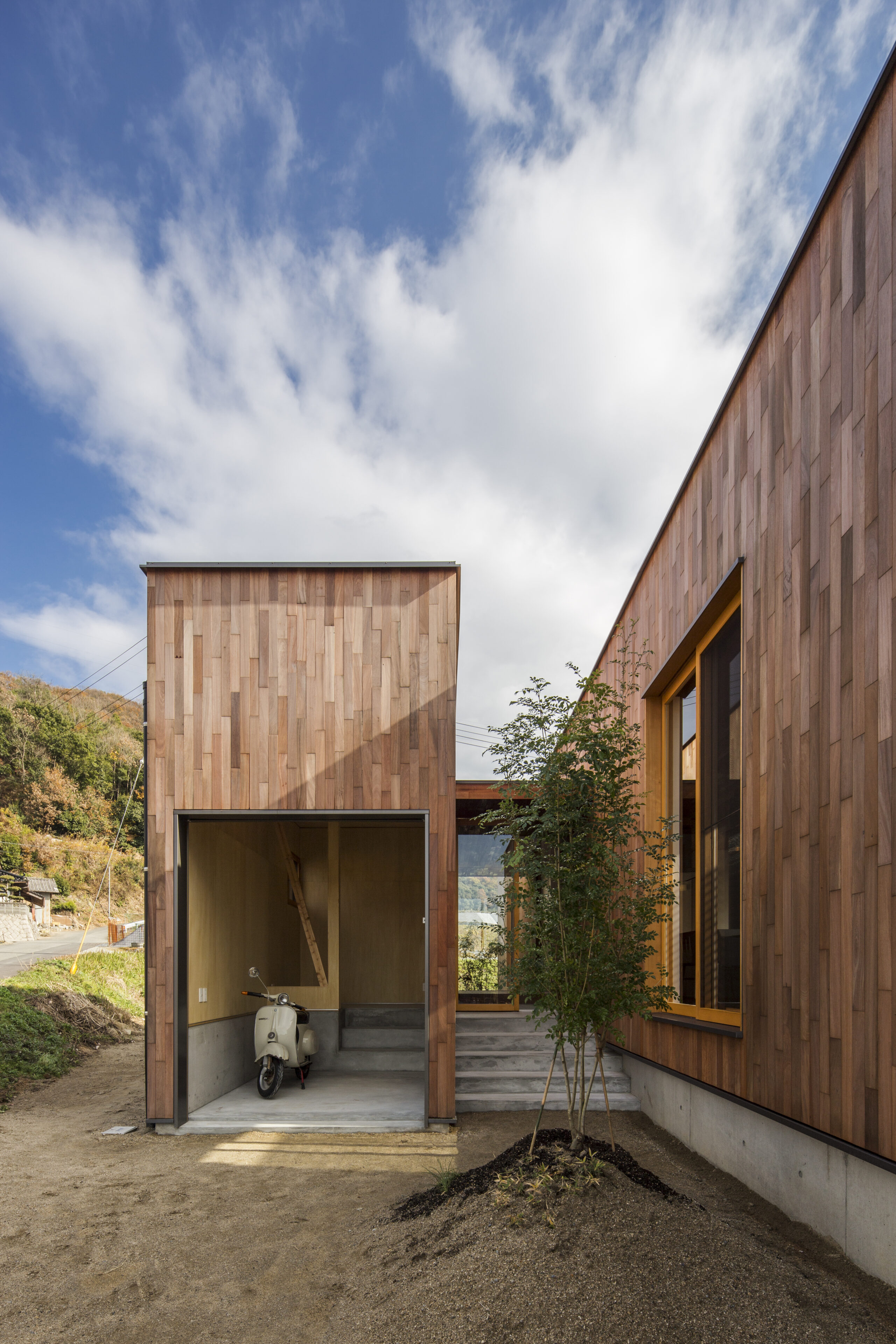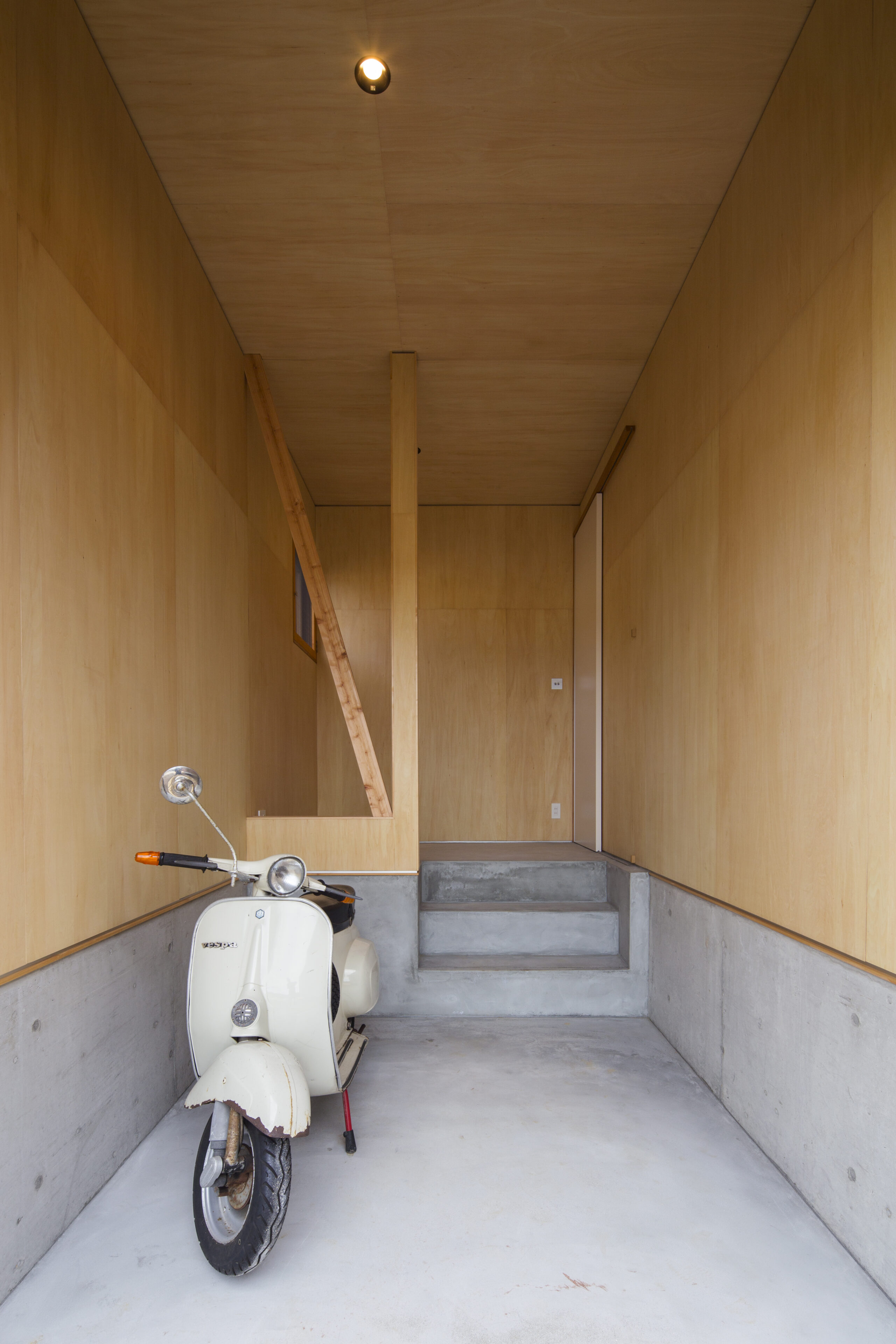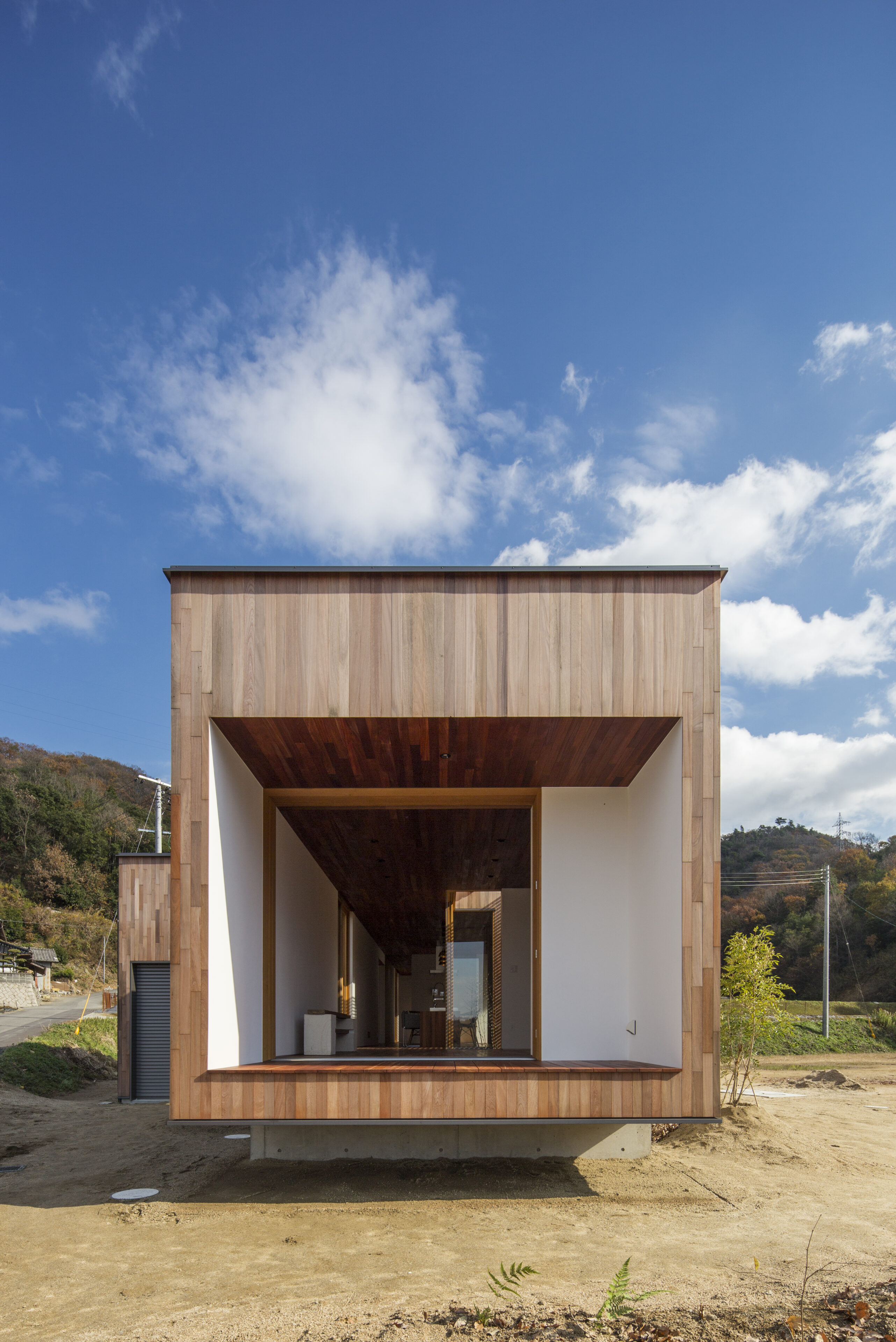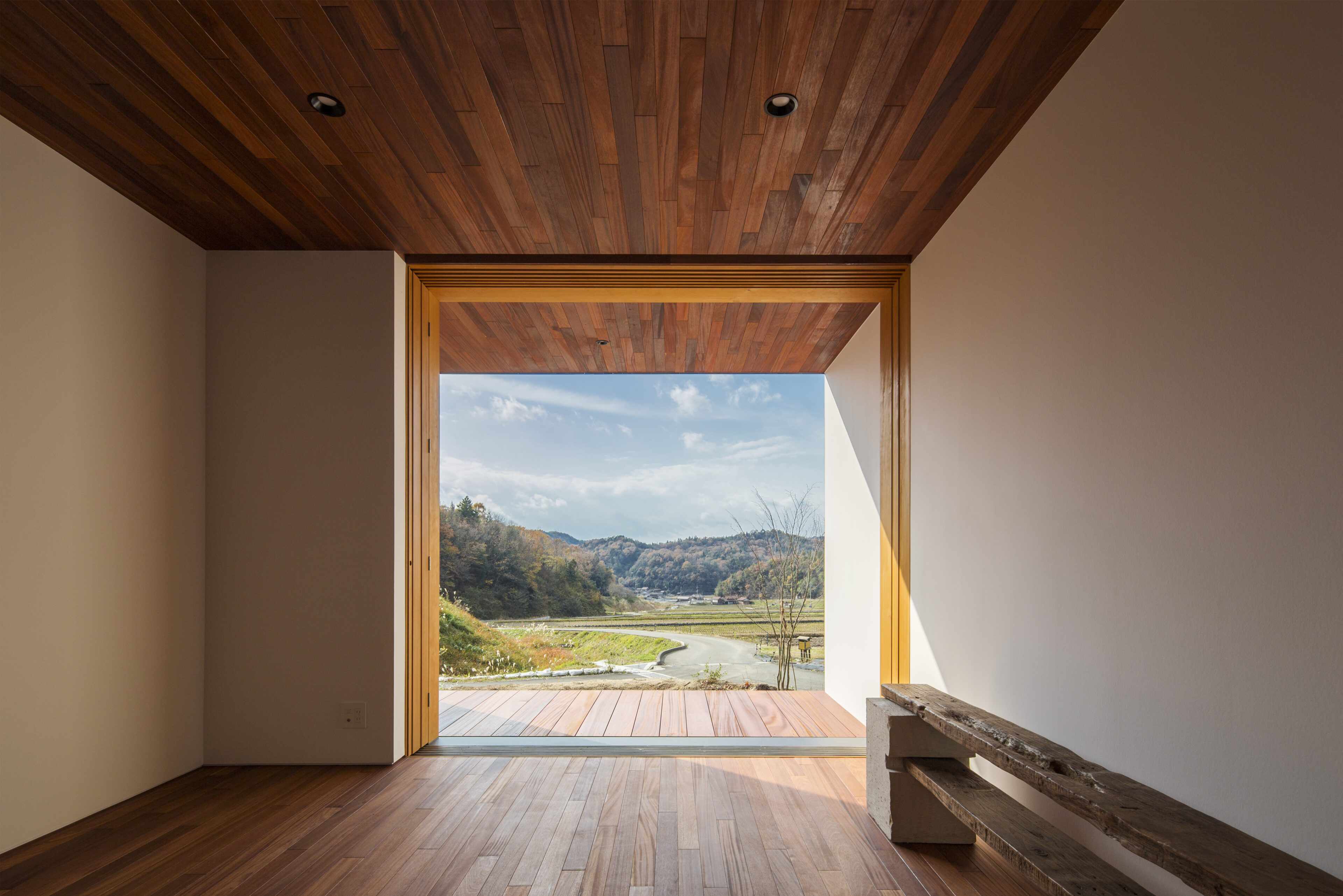 一日の大半を過ごすLDKは、棚田に面して窓外の伸びやかな風景を楽しめるよう配置。更に中庭の抜けにより朝一番の光を取り込むことができるようにしている。外壁には木製パネルをふんだんに使用。外的環境において十分な耐久性を発揮させると共に、一帯の景色に馴染む素朴な表情を持たせたいと考えた。
The LDK, where the majority of the day is spent, faces the terraced rice paddies, allowing the residents to enjoy the view outside the windows. The courtyard is also open to allow the first light of the morning to enter the house. Wooden panels are used abundantly on the exterior walls. We wanted to create a rustic look that blends in with the surrounding landscape, while providing sufficient durability in the external environment.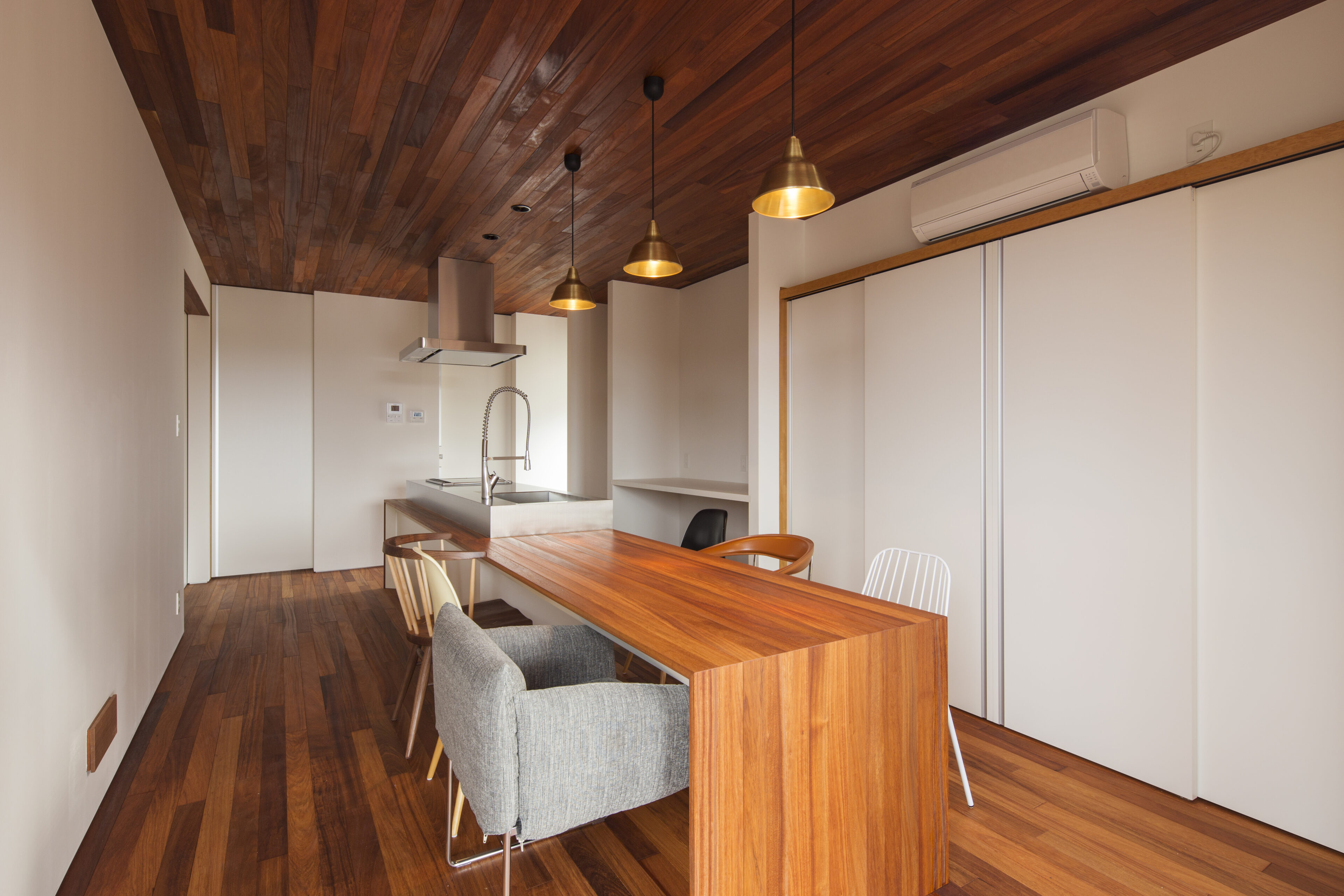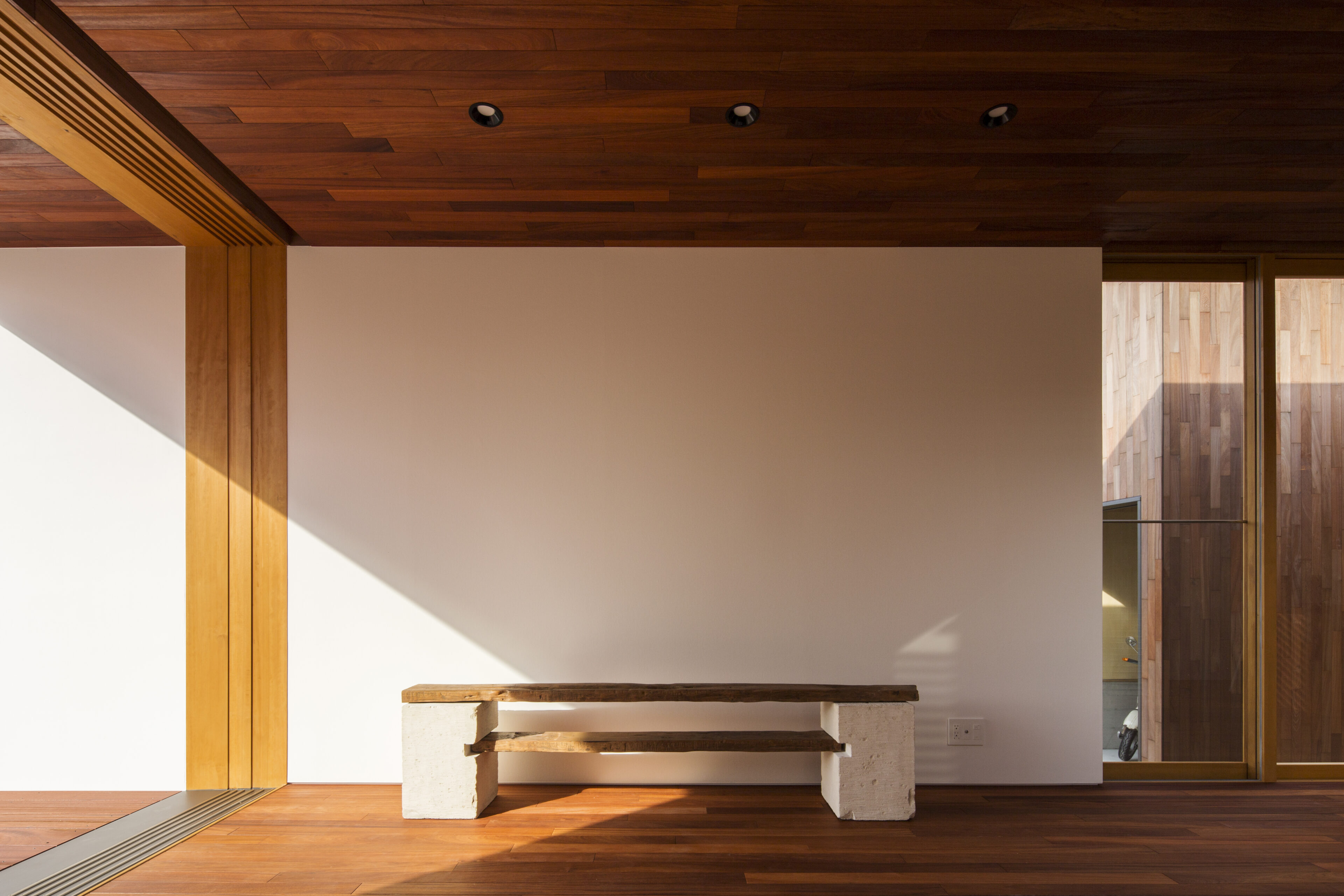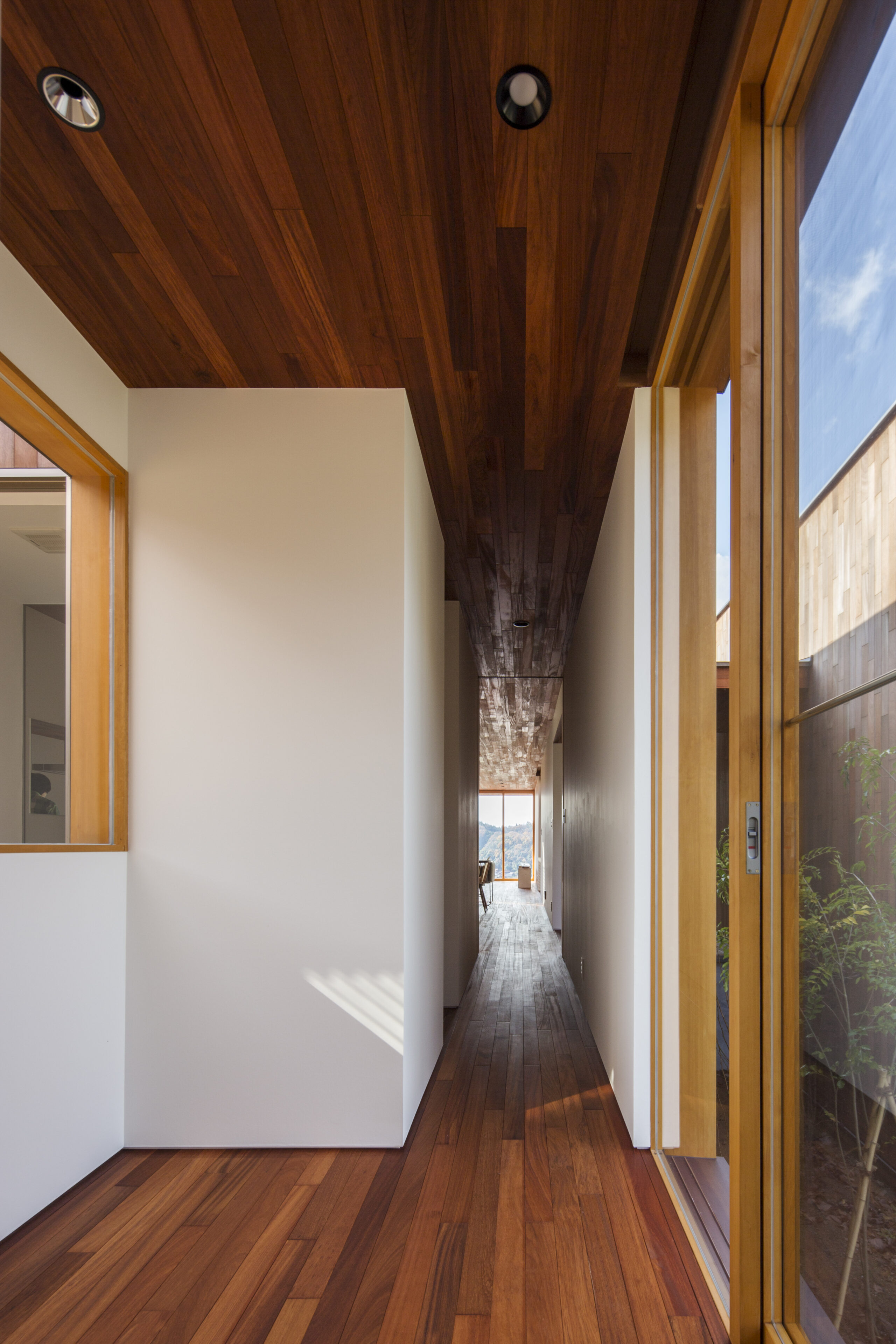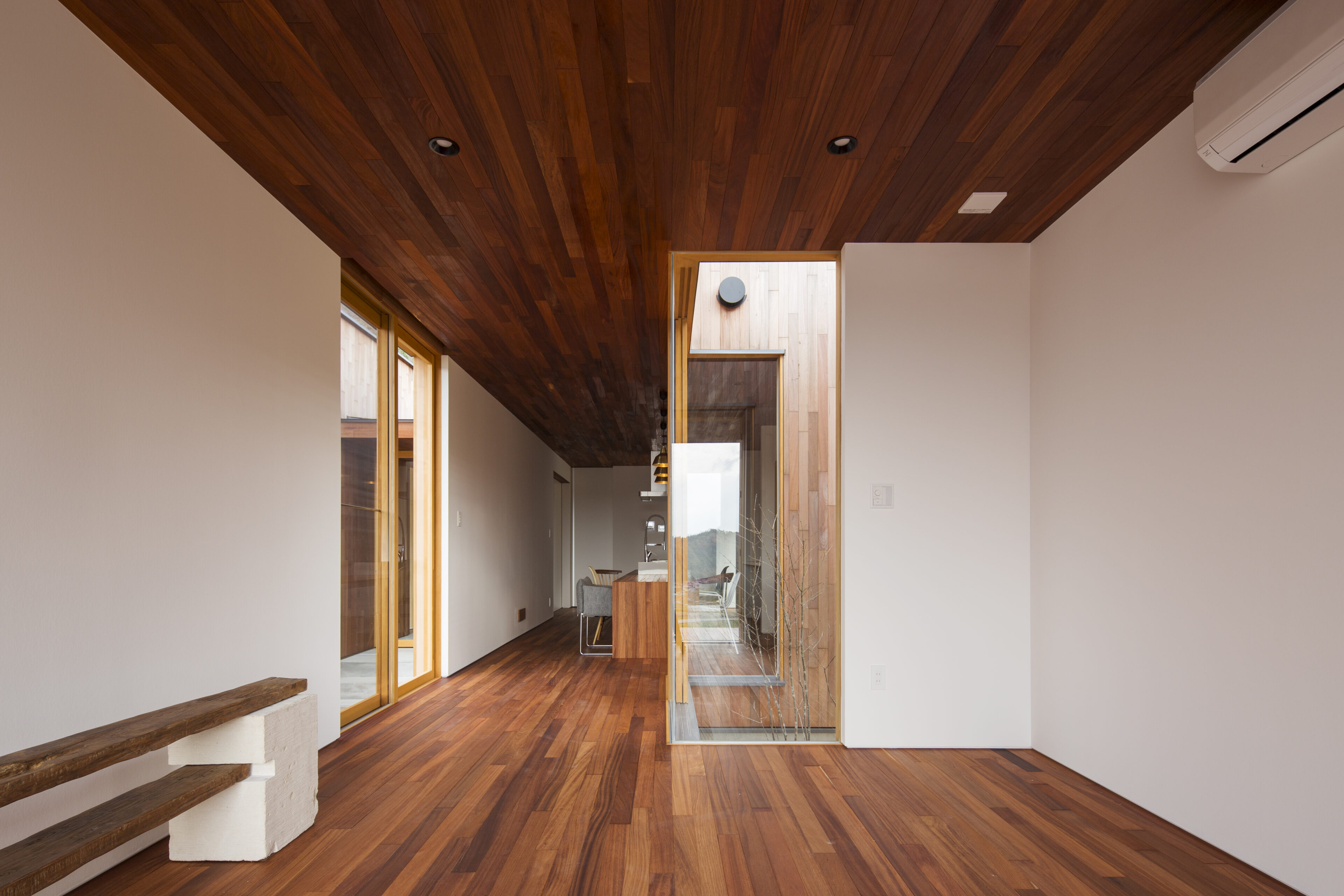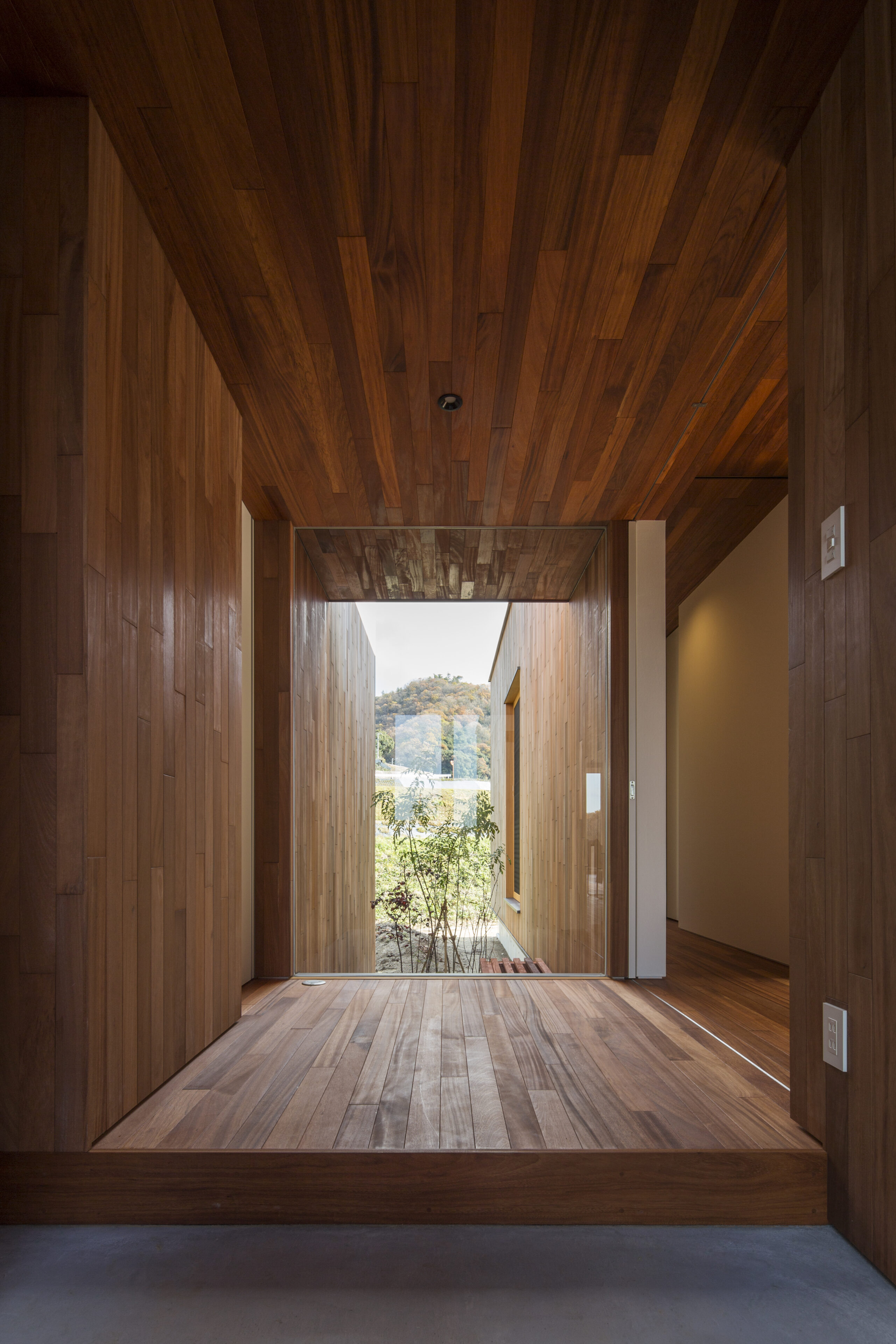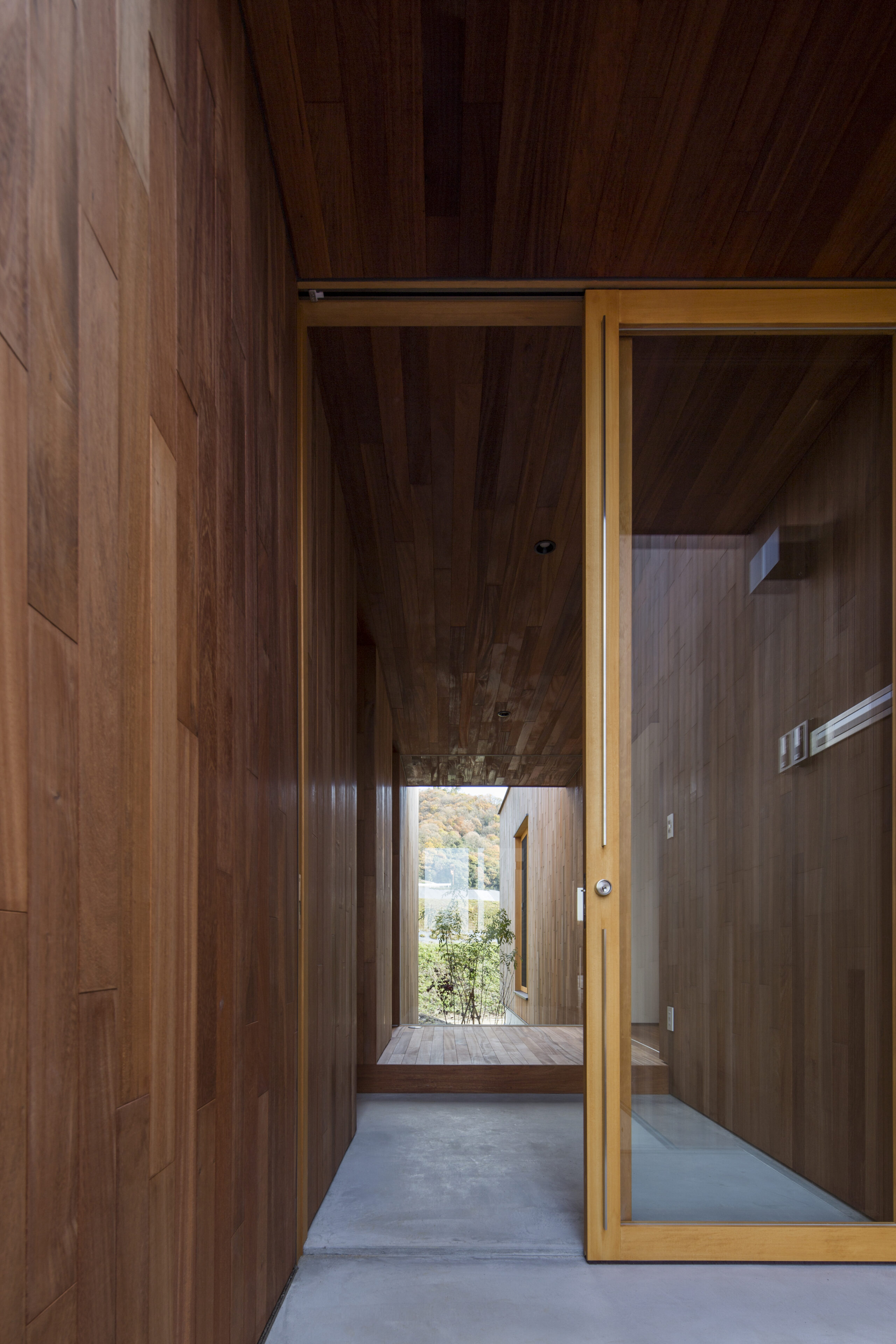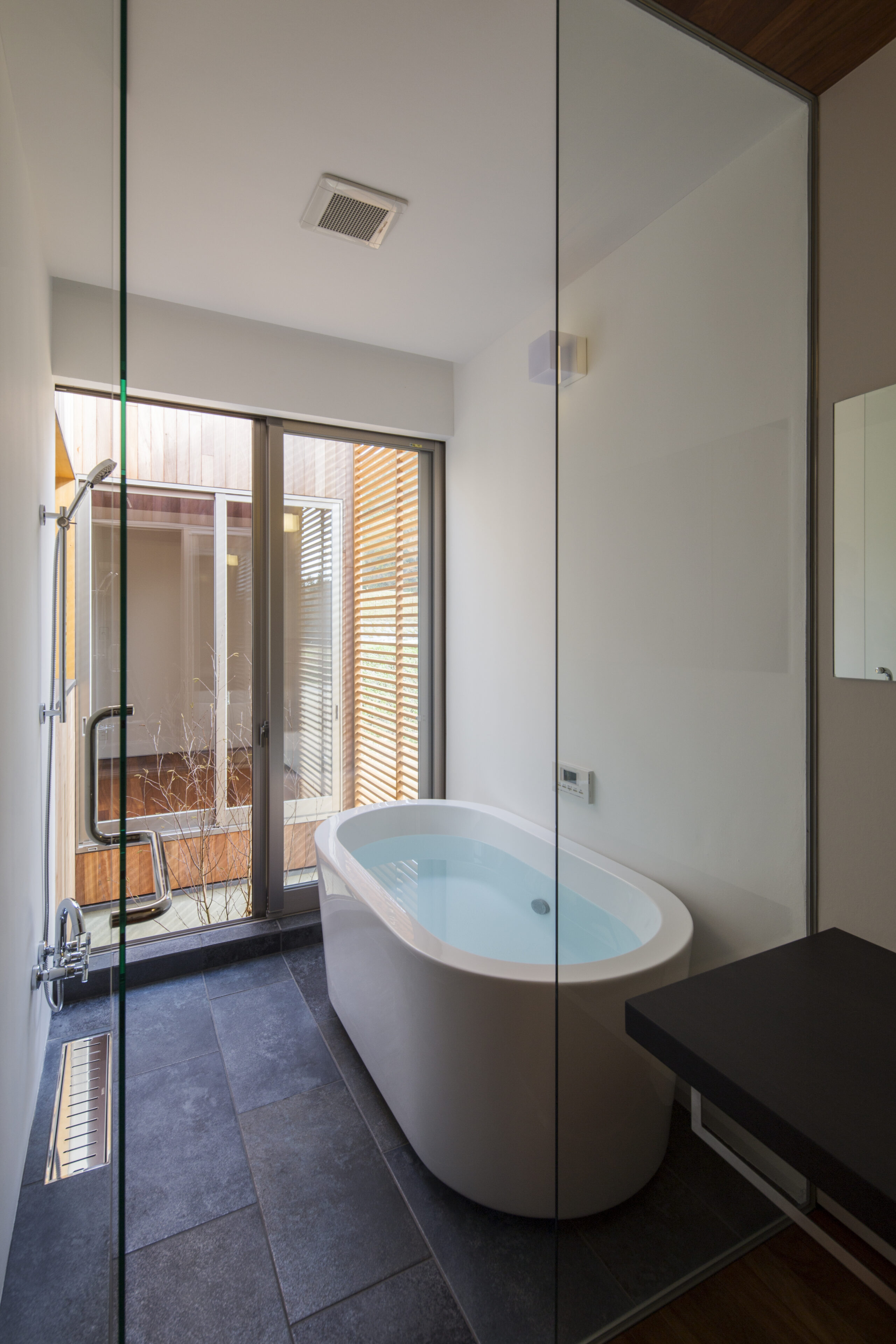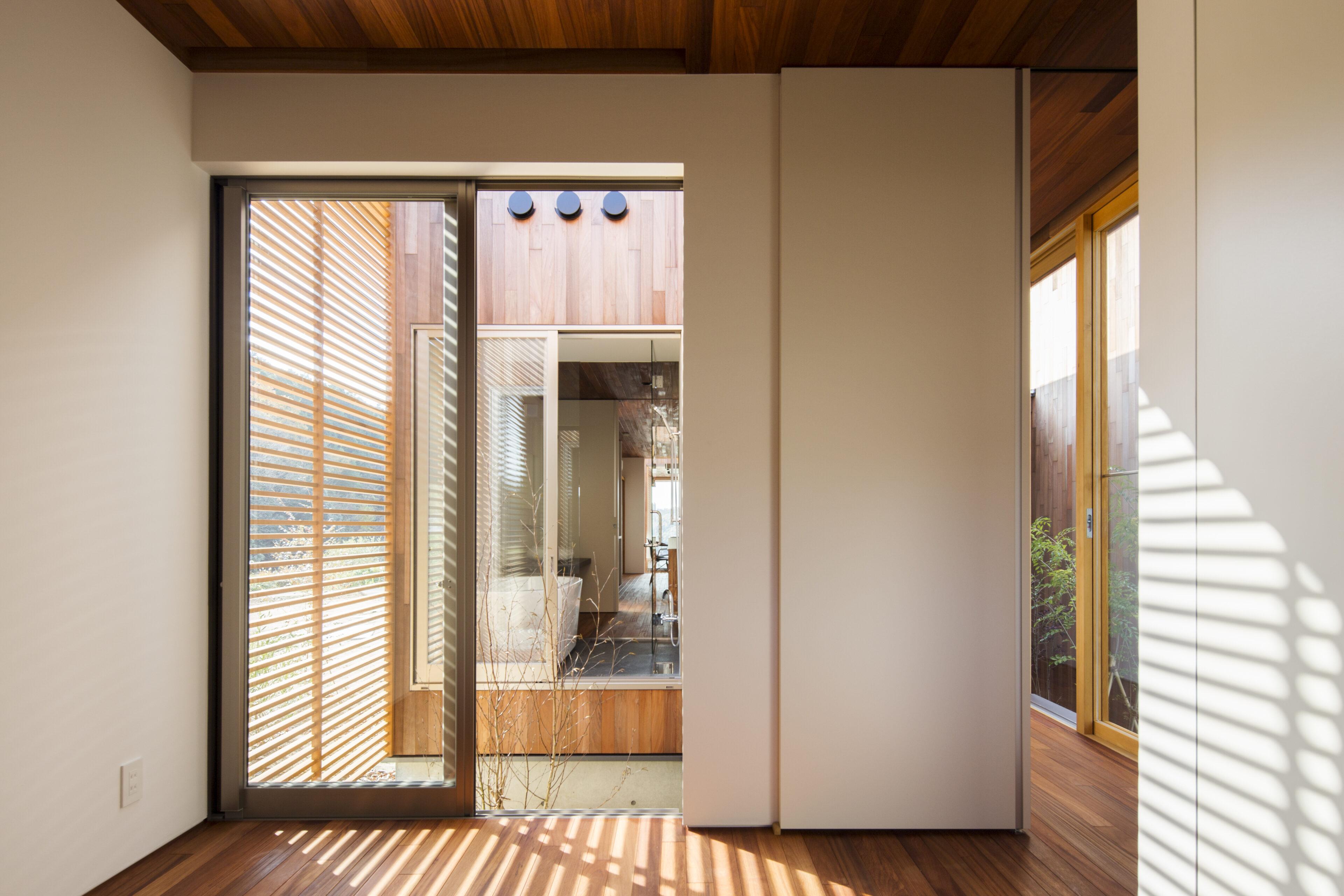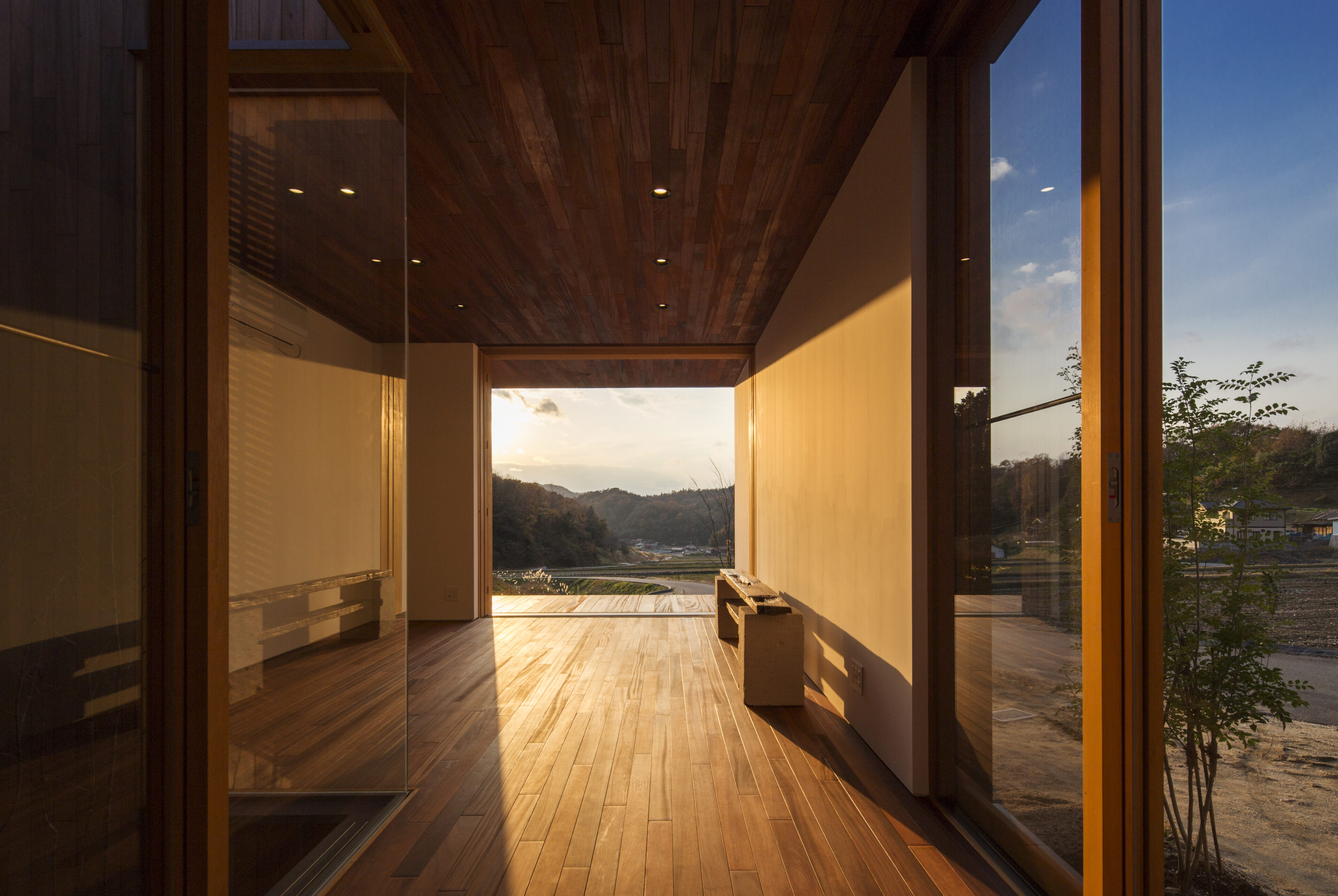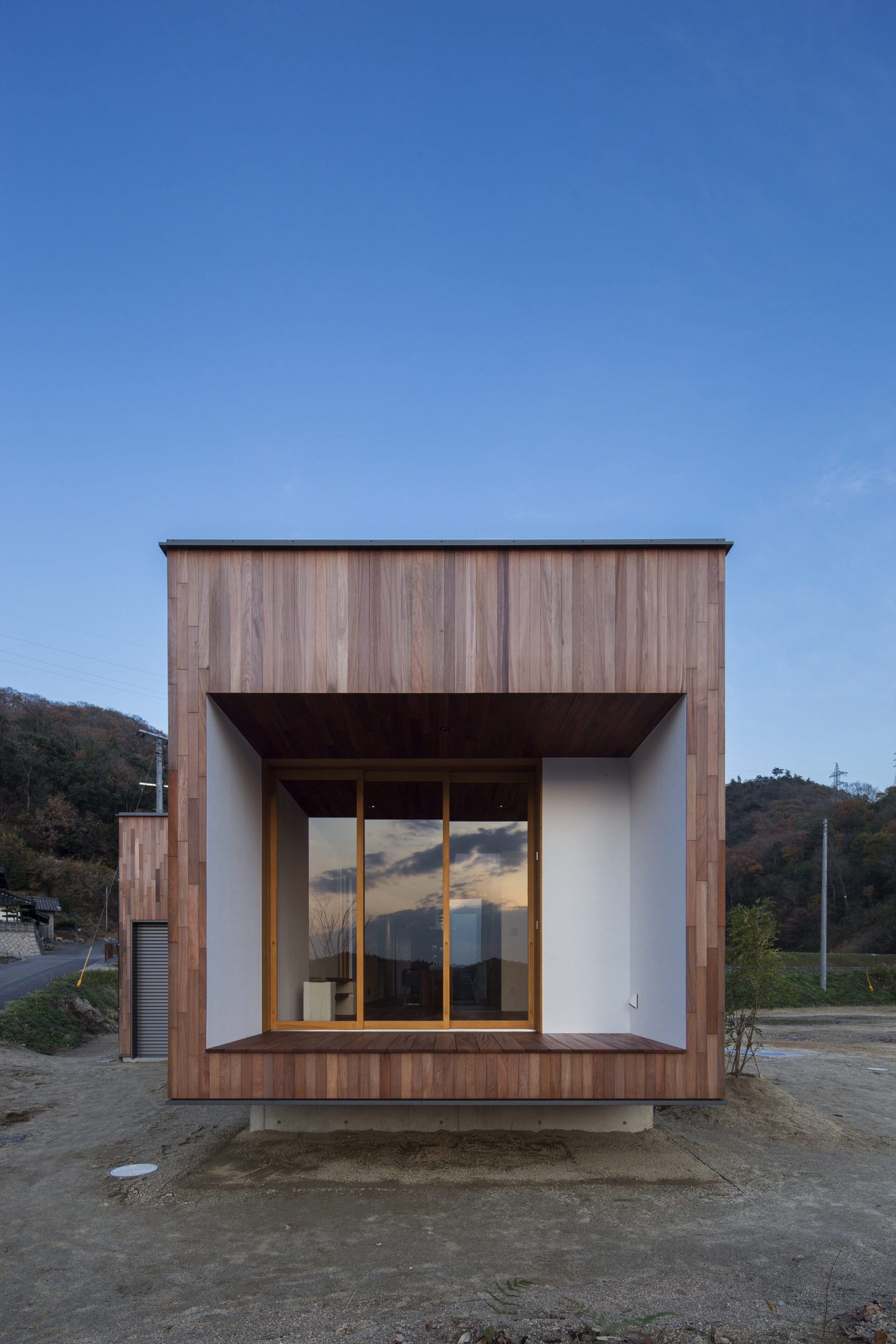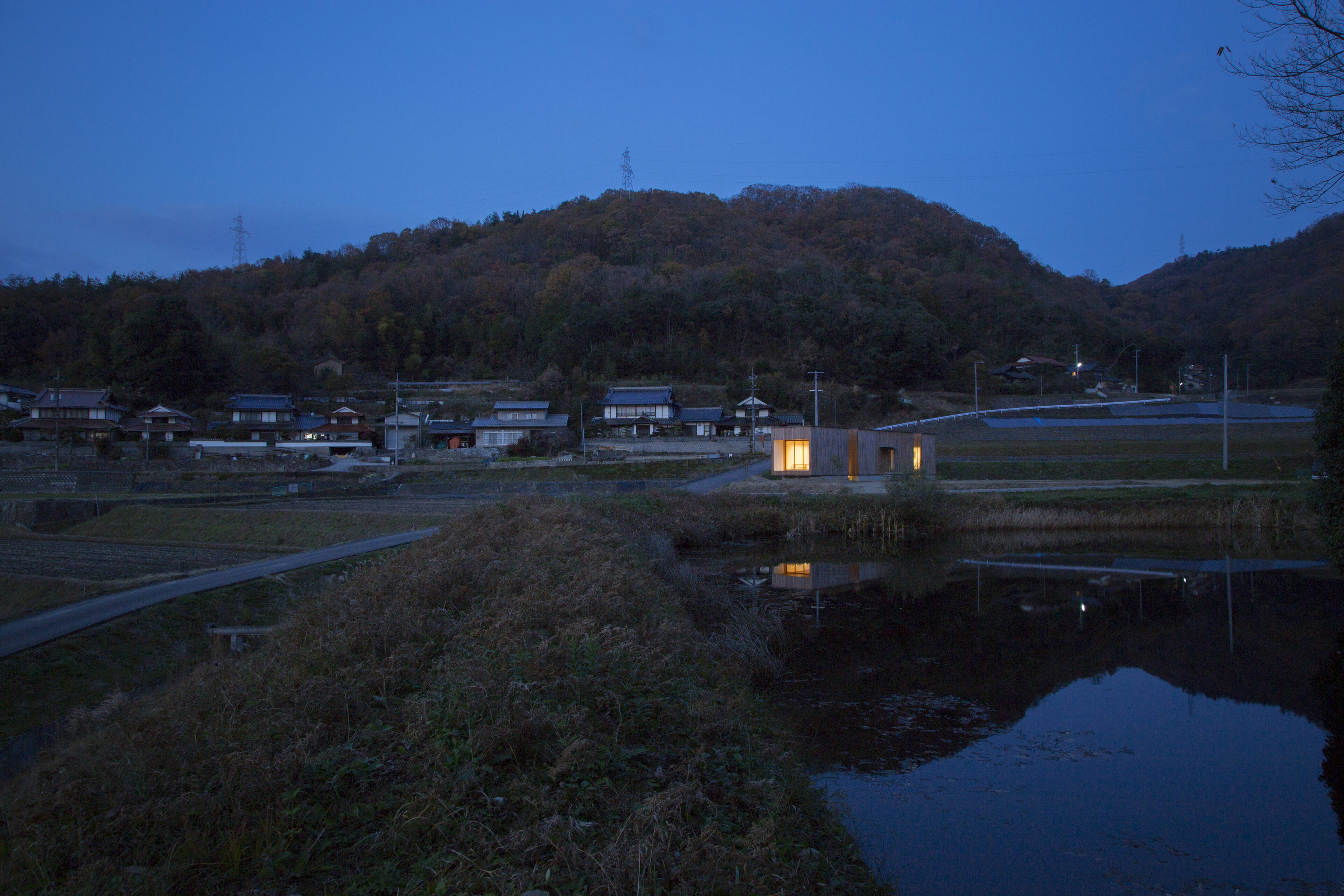 PLEASANT WOODEN BOX ~たのしい木箱~は極めて「シンプルな快適」を提案している。頑強な構造体と適切な通風・採光の確保によって住まいの土台を構築。「暮らし方」は、ご家族の未来~その時々に適応できる自由性を謳歌していただきたい。大きな木箱の内部を仕切ったり開いたりしながら、暮らしの中での工夫や発見を楽しんでいただけたら幸いである。
PLEASANT WOODEN BOX ~Toyoshii no kibako (Pleasant wooden box)" proposes "simple comfort. The foundation of the house is built on a sturdy structure and adequate ventilation and lighting. The "way of living" is the future of your family - we want you to enjoy the freedom of being able to adapt to each moment. We hope that you will enjoy the ingenuity and discovery in your daily life as you partition and open the interior of the large wooden box.
DATA
竣工

2014.12

建築地

広島県三原市

用途

専用住宅

構造

木造平屋建

面積

97.29㎡

撮影

富士スタジオ 下川高広
Completion

2014.12

Building site

Mihara , Hiroshima

Principal use

private residence

Structure

Wooden one-story house

Floor area

97.29㎡

Photo

Takahiro Shimokawa