WORKS
熊本の家
House of Kumamoto
熊本市郊外で計画を進めている、オフィス併用住宅の新築プロジェクトである。熊本市の中心部から離れ、自然豊かな700坪の敷地にご夫婦とお子様とで住まわれる専用住宅の相談を頂いた。敷地周辺には緑も多く、この景観に溶け込む建築物が求められた。
This is a new construction project for a house with office space, which is being planned in the suburbs of Kumamoto City. We were consulted on a project for an exclusive residence for a couple and their children on a 700 tsubos site away from the centre of Kumamoto City, in a rich natural environment. There is a lot of greenery around the site, and a building that blends in with the landscape was required.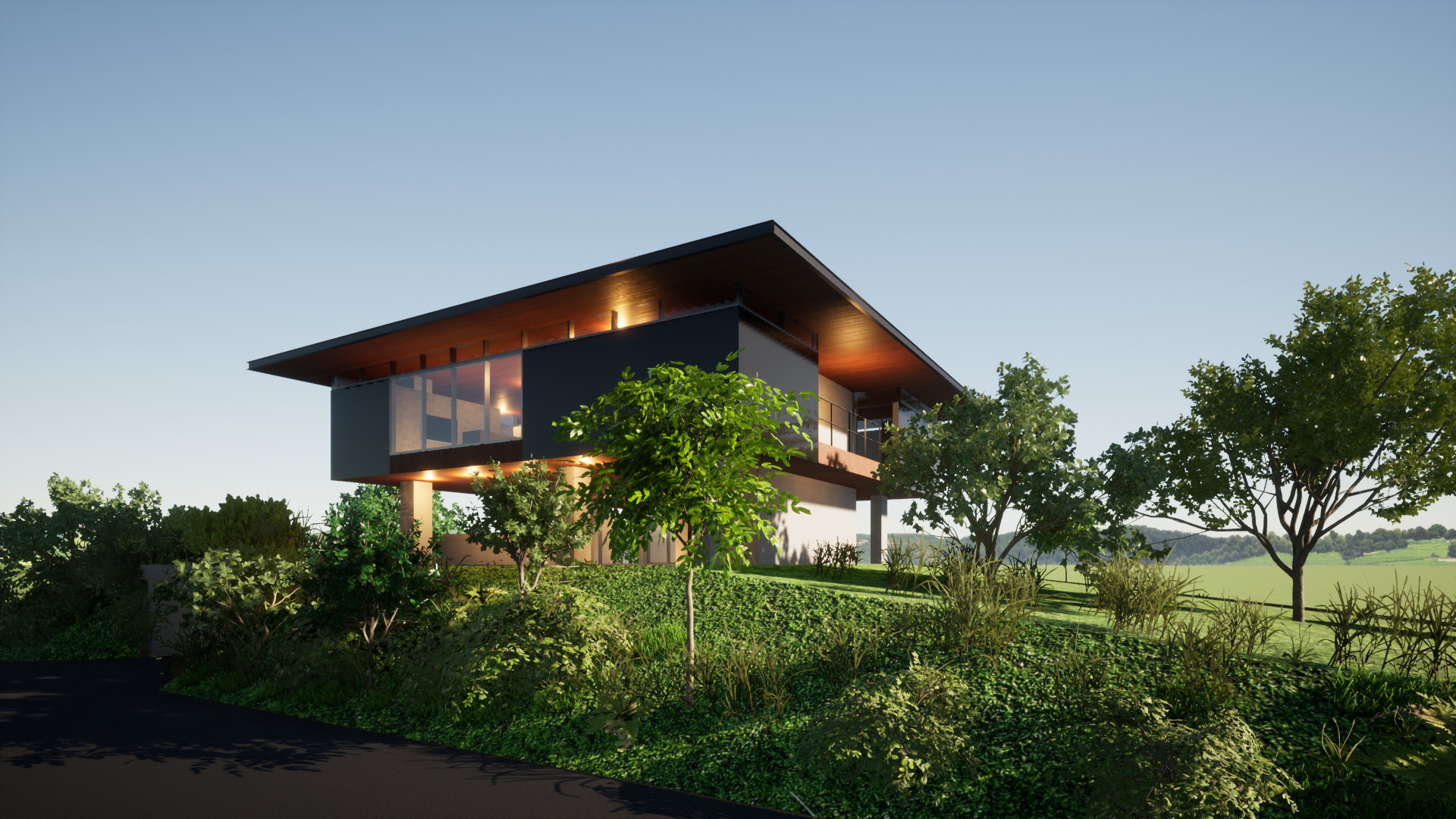 地下1階、地上2階のこの住宅は、周辺環境と一体化させるために周囲を盛土によって人口の丘を形成。この丘に地下1階部分を沈み込ませることで、建物全体の高さを抑えている。この計画により、周囲の木々と建物の高さが揃えられ、森の中に佇むような建物を演出。既存環境との調和を図った。
The house, which has one basement floor and two storeys above ground, is surrounded by an embankment to form a populated hill in order to integrate it with the surrounding environment. By sinking the basement floor into this hill, the overall height of the building is reduced. This plan aligns the height of the building with the surrounding trees, giving the building the appearance of standing in a forest. The building is in harmony with the existing environment.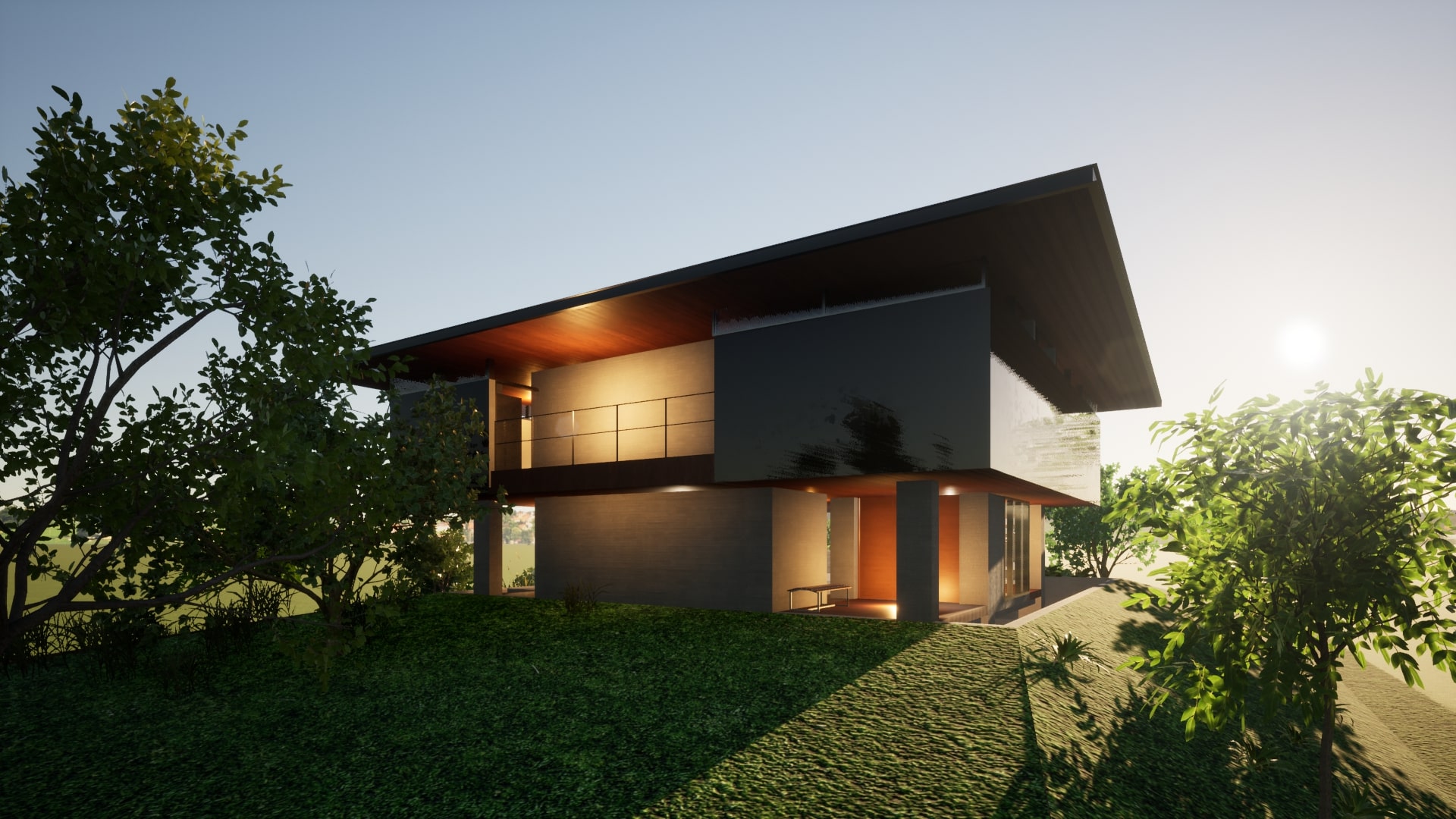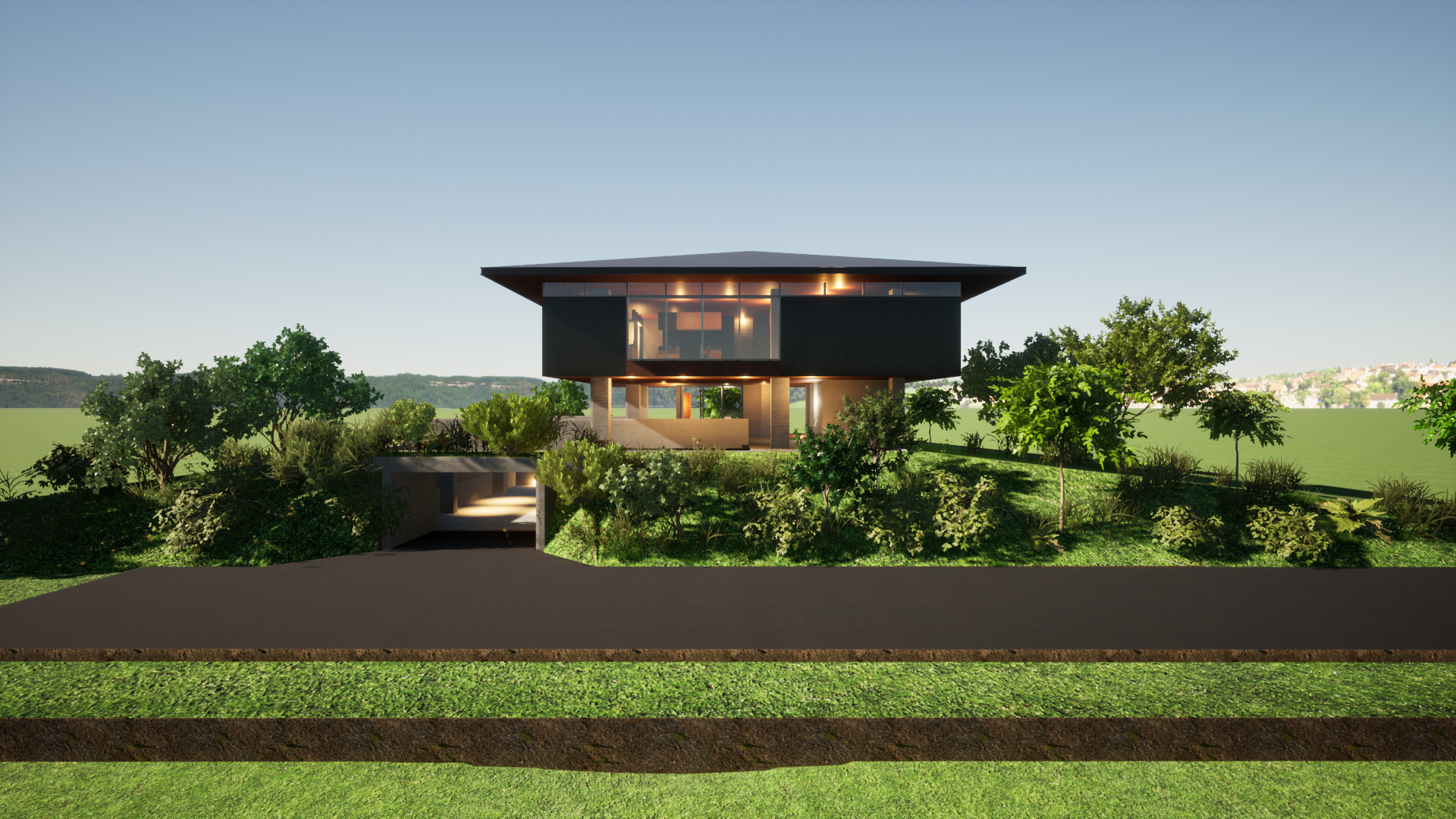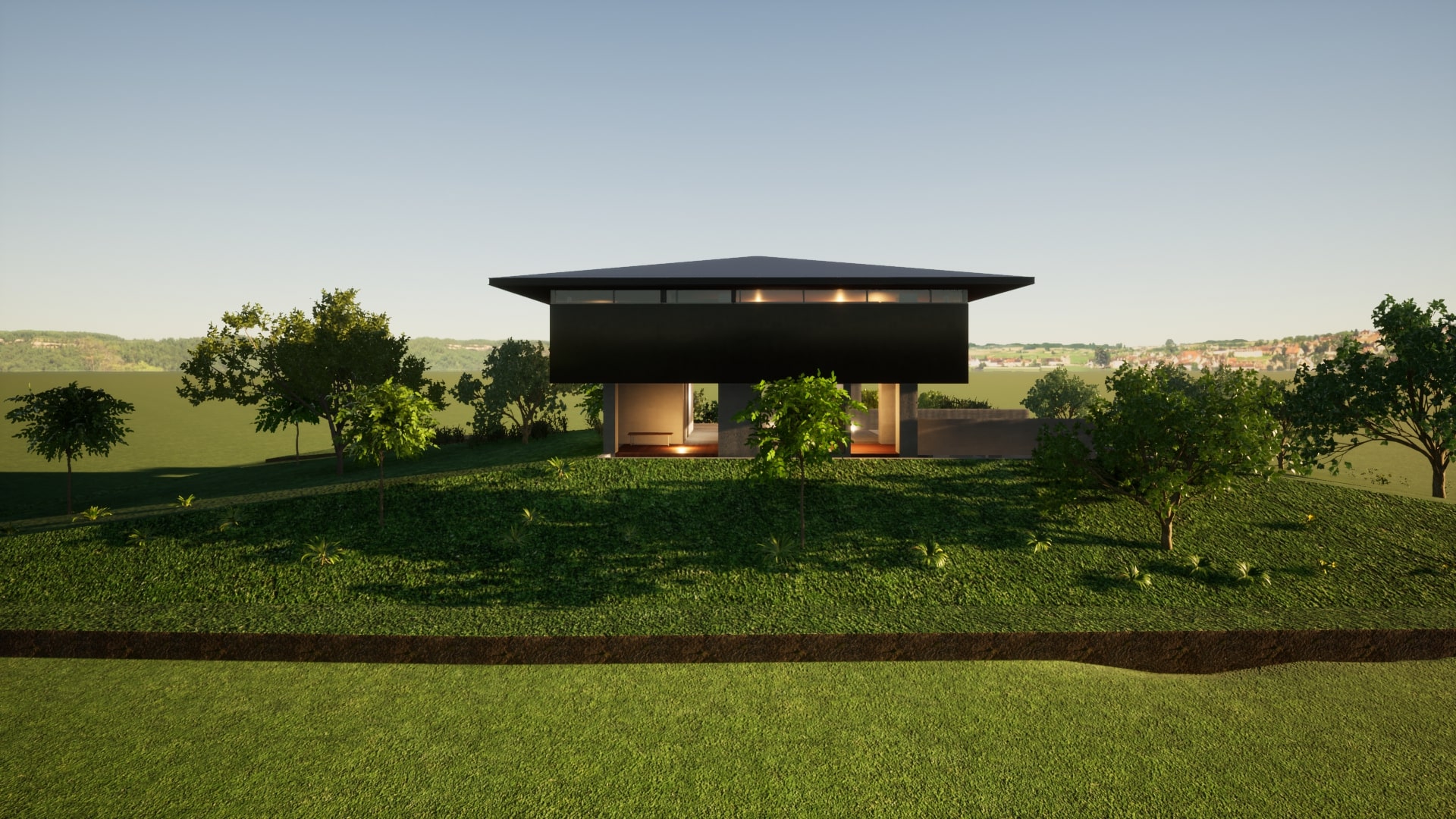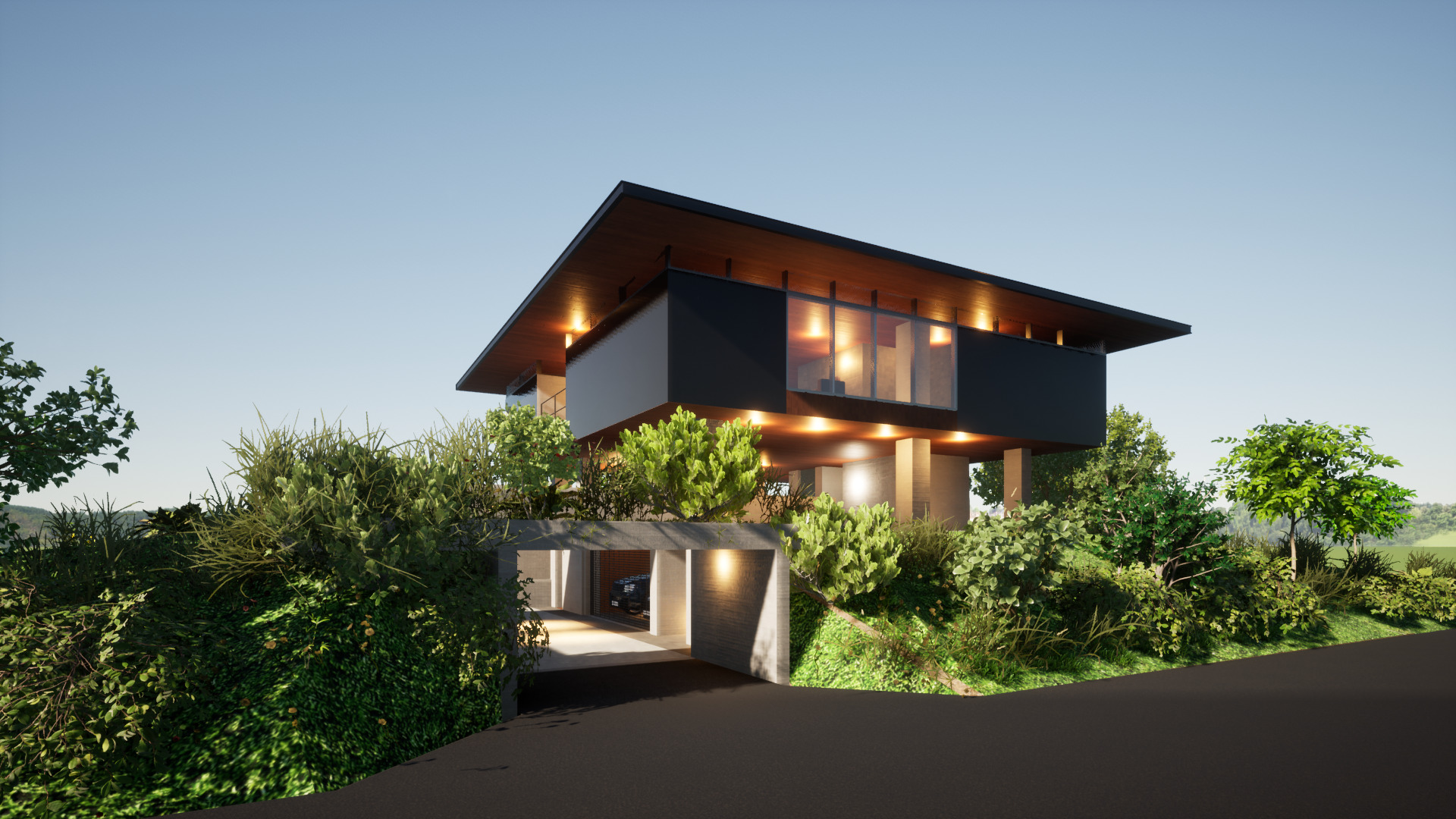 最上階部分が住居部分となり、1階はピロティのようになっている。こちらは屋外BBQテラス及びオーナーのオフィスだ。地下1階にはダンスフロアやガレージが設けられ、各階の用途を分けることで暮らしにリズムをもたらしている。
The top floor is the residential part and the ground floor is like a pilotis. This is the outdoor BBQ terrace and the owner's office. The dance floor and garage are located on the basement floor, and the different uses of each floor bring a rhythm to the living space.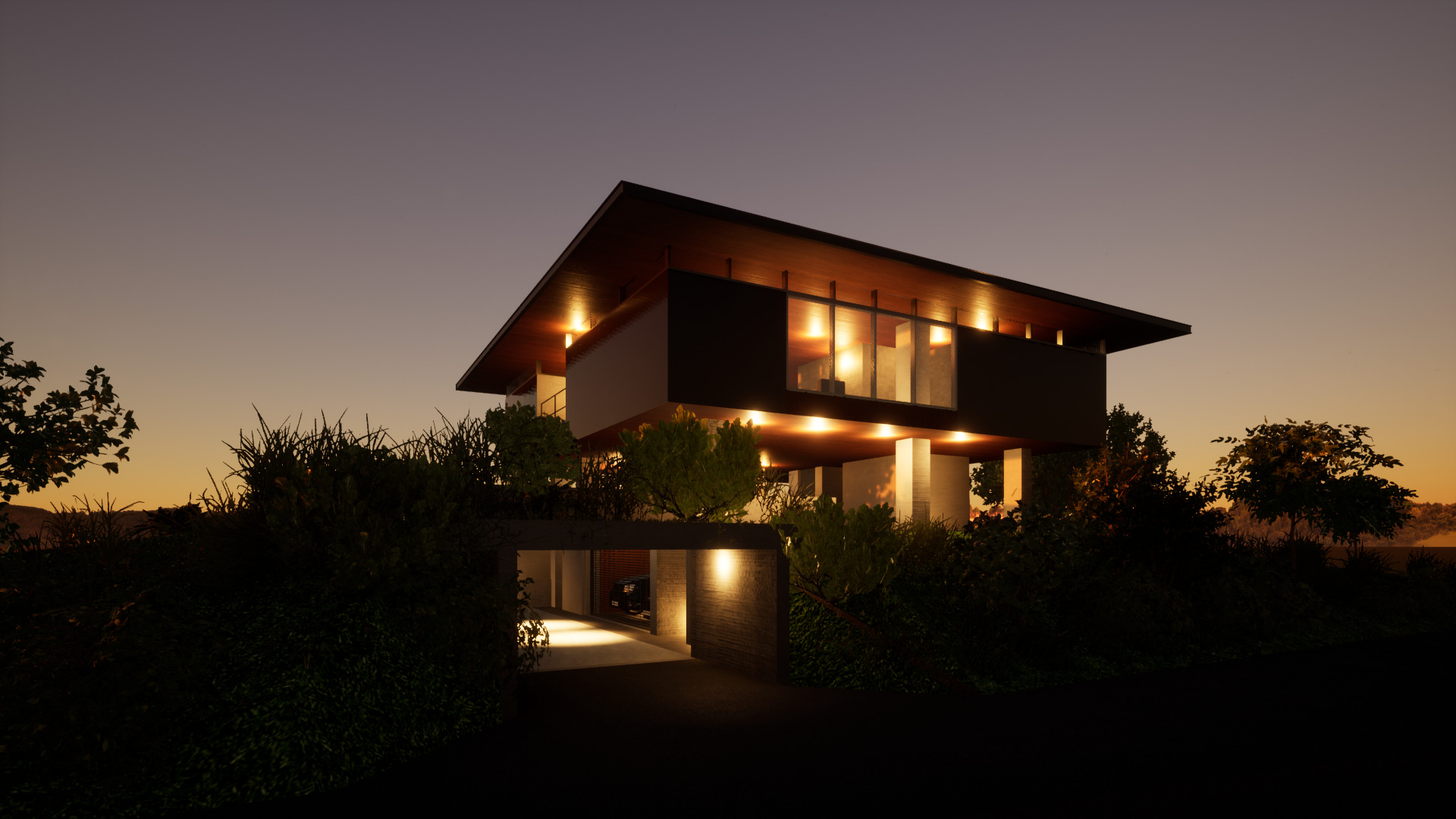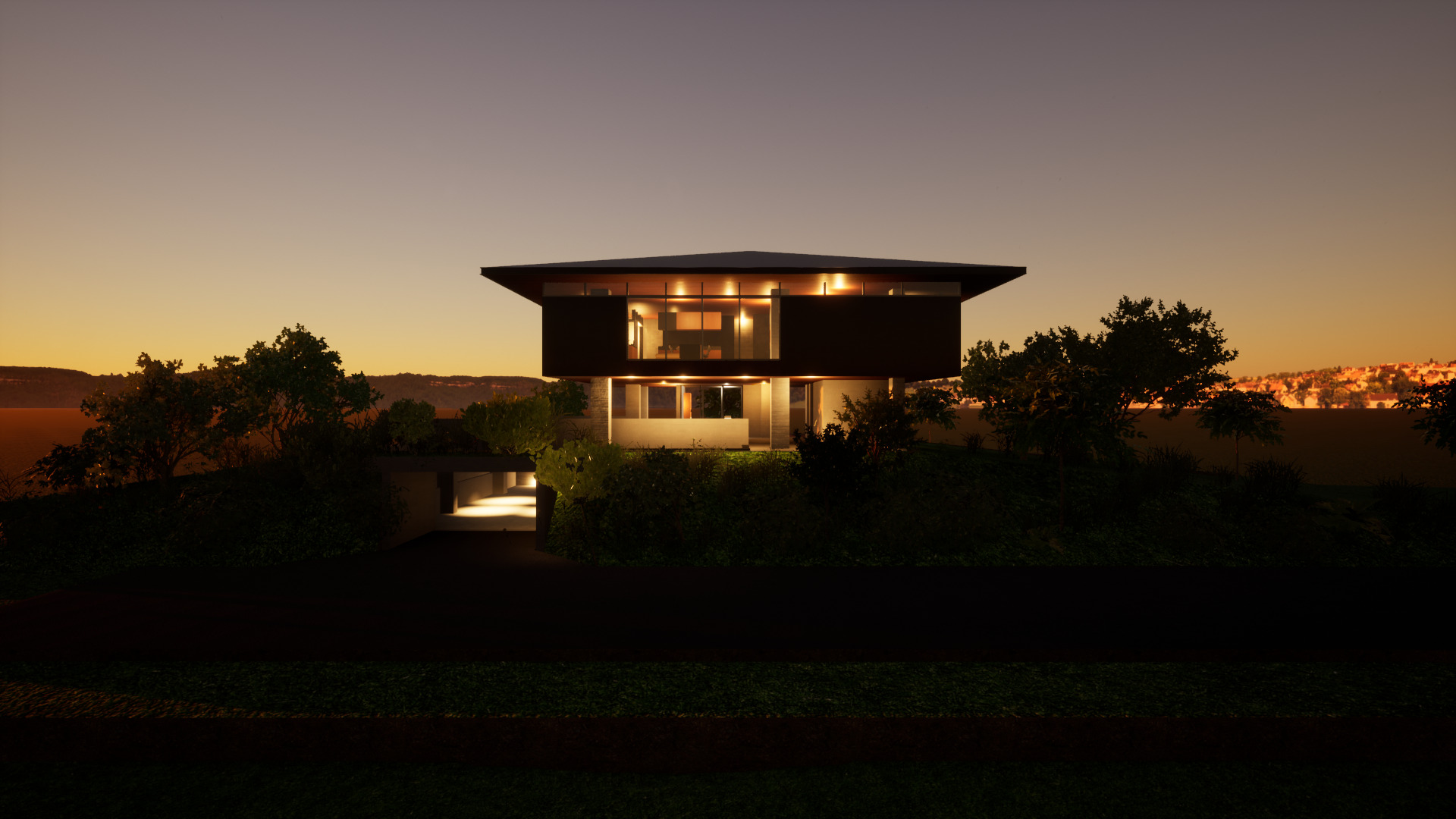 こういったSOHOオフィスを併用した住居は、普及したリモートワークという働き方の影響が強い。近年見られるようになってきた新しい住居の形体であるが、今後もこういった住居が増えていくと考えられる。
This type of dwelling combined with a SOHO office is strongly influenced by the widespread use of remote working. This is a new type of dwelling that has emerged in recent years and is expected to increase in the future.
DATA
竣工

2025.12

建築地

熊本県熊本市北区

用途

専用住宅
Completion

2025.12

Building site

Kita-ku, Kumamoto, Kumamoto

Principal use

private residence