WORKS
B-PROJECT
広島県府中市に本社を構える、ワークウェアブランド「バートル」様の本社移転に伴う新築プロジェクトである。同社は、縫製や生地選びにこだわった高品質なワークウェアを製造することで知られており、顧客の要望に合わせたオーダーメイドにも対応。機能性とデザインを高いレベルで実現していることから、国内外に多くのファンを抱えている。
This is a new building project for workwear brand Bartle, which has its head office in Fuchu, Hiroshima Prefecture, following the relocation of its head office. The company is known for manufacturing high-quality workwear with particular attention to sewing and fabric selection, and is also able to tailor-make to customer requirements. The high level of functionality and design has earned the company many fans both at home and abroad.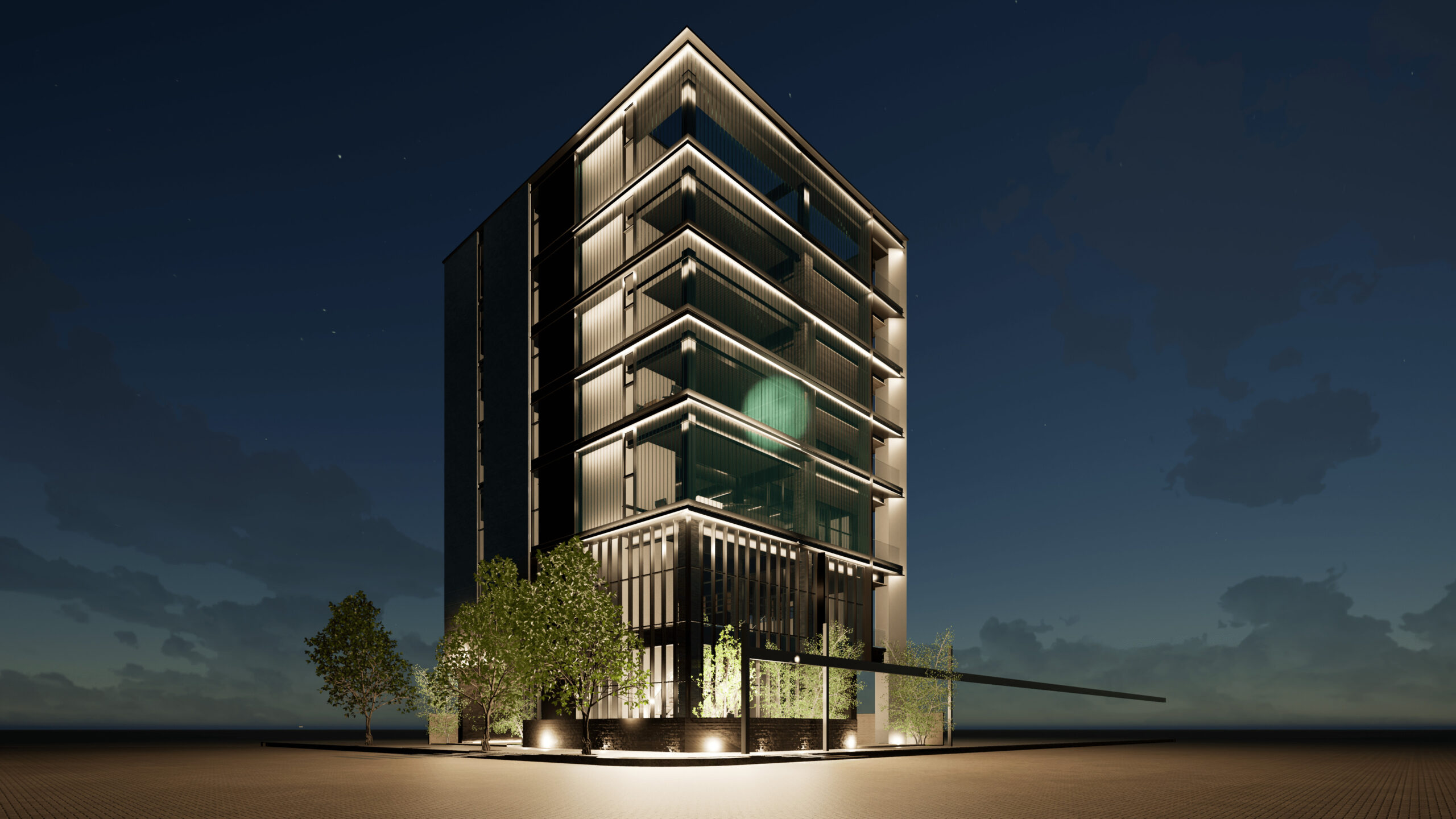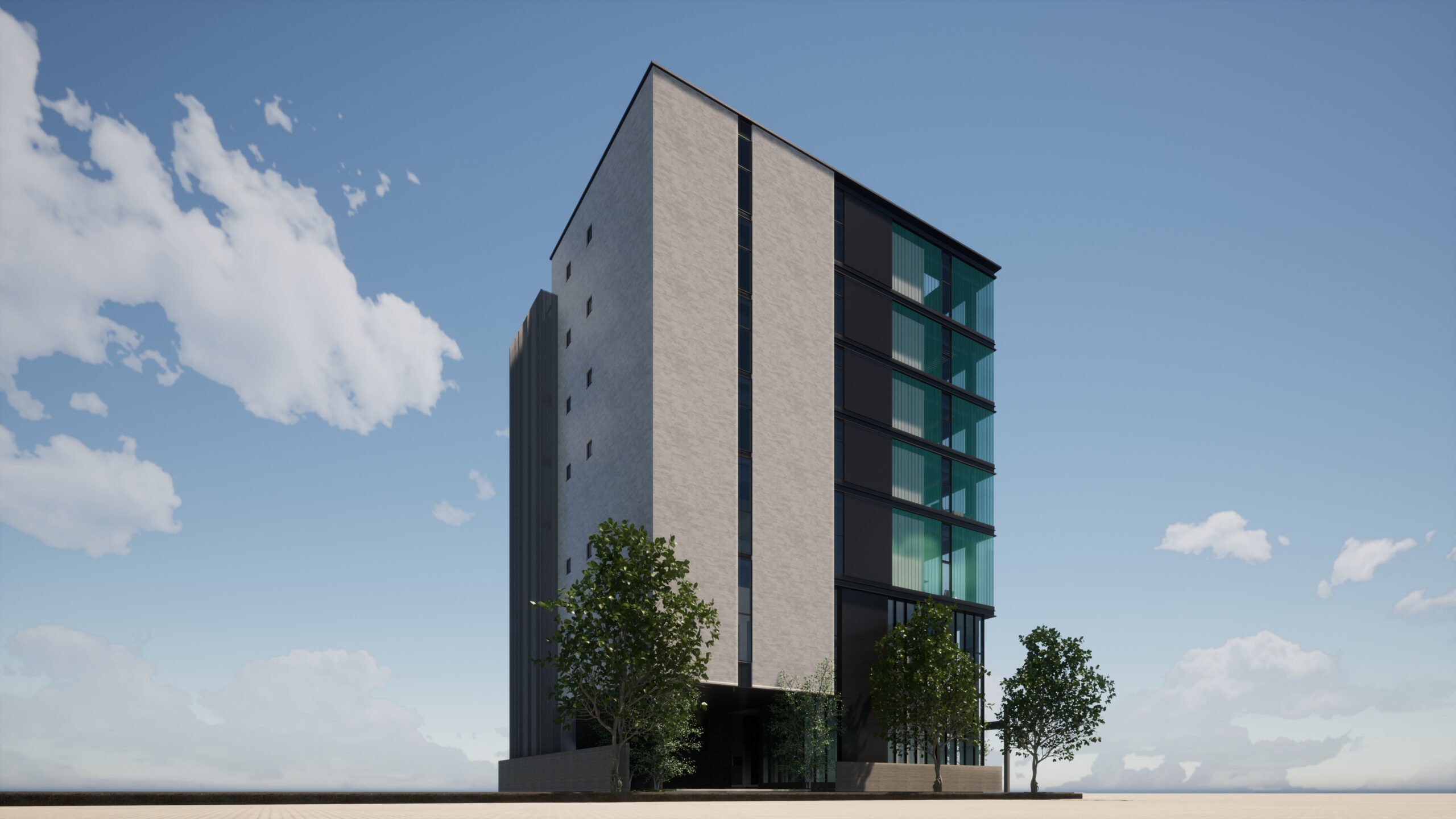 今回のプロジェクトに伴い、本社を福山市の駅前に移転。7階建ての本社屋の計画を進めている。社屋計画に求められたのはコミュニティとしての機能。全国のクライアントを招き、社内でも新商品の展示や企画を行えるような空間を求められた。
In conjunction with this project, the head office was relocated to a new location in front of Fukuyama Station, where a seven-storey head office building is being planned. The company building plan called for it to function as a community. A space was required where clients from all over the country could be invited and where new products could be exhibited and planned within the company.
また、業界内では有名ブランドだが、まだ一般認知は低い。そのため、福山駅前という立地を活かし、一般ユーザーがアクセスできるオープンスペースを計画した。展示企画フロアや社員食堂を開放することで、認知向上及びコミュニティの形成を狙っている。また、デザイン企画室も同フロアに設けることで、情報発信基地としての役割も持たせた。
In addition, although the brand is well-known within the industry, public recognition is still low. Therefore, taking advantage of its location in front of Fukuyama Station, an open space accessible to the general public was planned. By opening up the exhibition planning floor and the company cafeteria, the aim is to raise awareness and create a community. The design planning office was also set up on the same floor to serve as an information transmission base.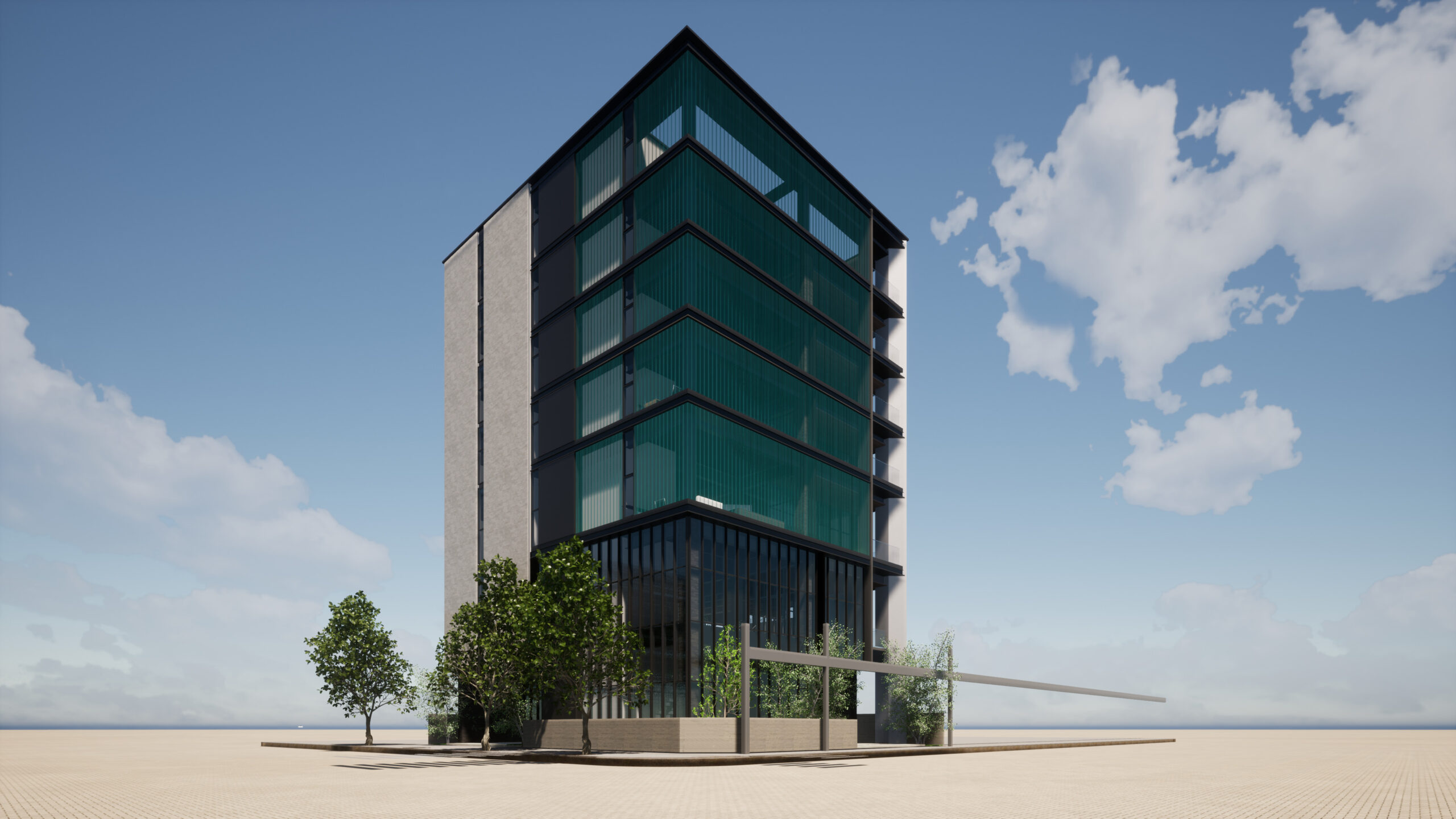 1階は部分的に吹き抜けになっており、透明感のあるスタイリッシュなデザインとして全体をコーディネートした。3階から上のフロアはドイツ製のプロフィリットガラスを採用し、紫外線を防ぎ柔らかな光を室内に取り込めるように計画している。また、福山駅前の大通り沿いということもあり、騒音をどのように防ぐかも課題であった。こちらもプロフィリットガラスの遮音性能によって解決可能な構造としている。
The ground floor has a partial atrium, and the whole design is coordinated as a transparent and stylish one; from the third floor upwards, German profilit glass is used to prevent ultraviolet rays and to let soft light into the rooms. Another issue was how to prevent noise, as the building is located along the main road in front of Fukuyama Station. The sound insulation performance of Profilit glass was used to solve this problem as well.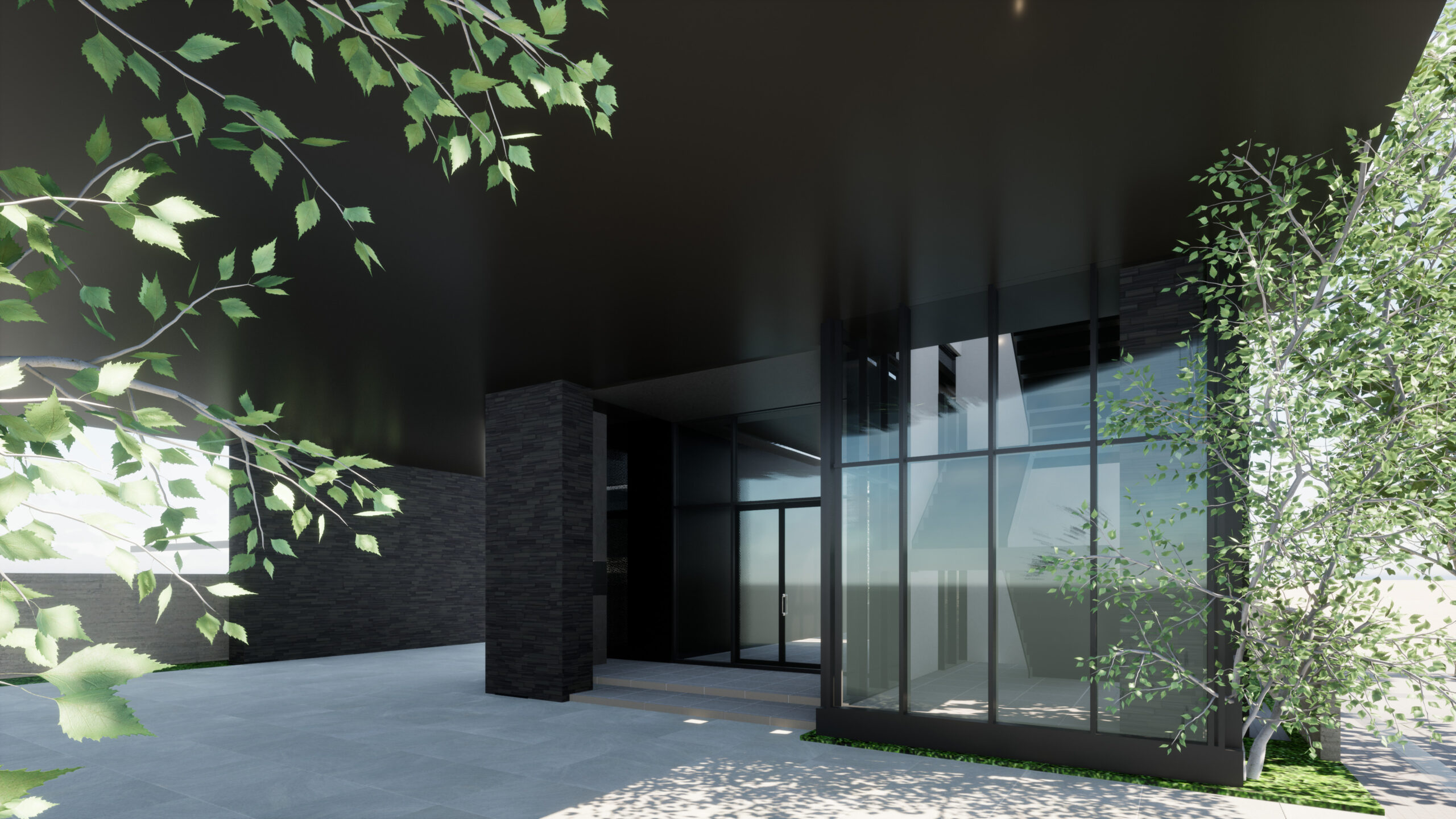 商店街と駅前大通りに面した同社は、福山駅前の新たなランドマークとなるだろう。
Facing the shopping street and the main avenue in front of the station, the company will become a new landmark in front of Fukuyama Station.
DATA
竣工

2024.12

建築地

広島県福山市

用途

本社社屋

構造

RC造7階建
Completion

2024.12

Building site

Fukuyama , Hiroshima

Principal use

Head office building

Structure

RC, 7 storeys