WORKS
野神の家 ~SORA~
House of Nogami ~SORA~
福井県敦賀市に計画した店舗併用住宅である。北陸の気象条件や冬場の積雪に配慮して切妻屋根を選択し、1階の美容室部分では足下からの採光により室内全体に光が回り込むよう計画した。
This is a house with a store in Tsuruga City, Fukui Prefecture. A gable roof was selected in consideration of the weather conditions in the Hokuriku region and snow accumulation in winter, and the first-floor beauty salon was designed to allow light to circulate throughout the interior by lighting from underfoot.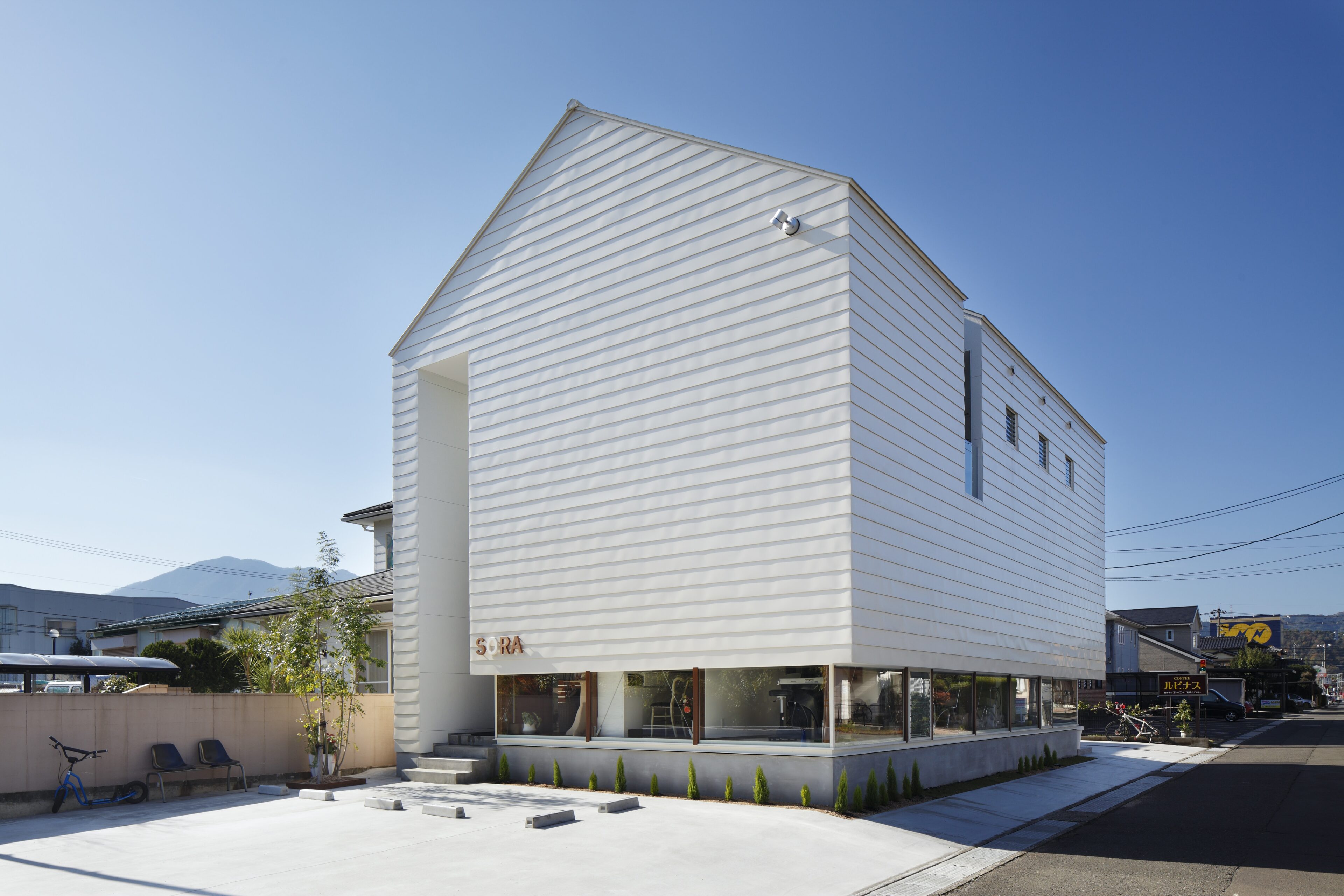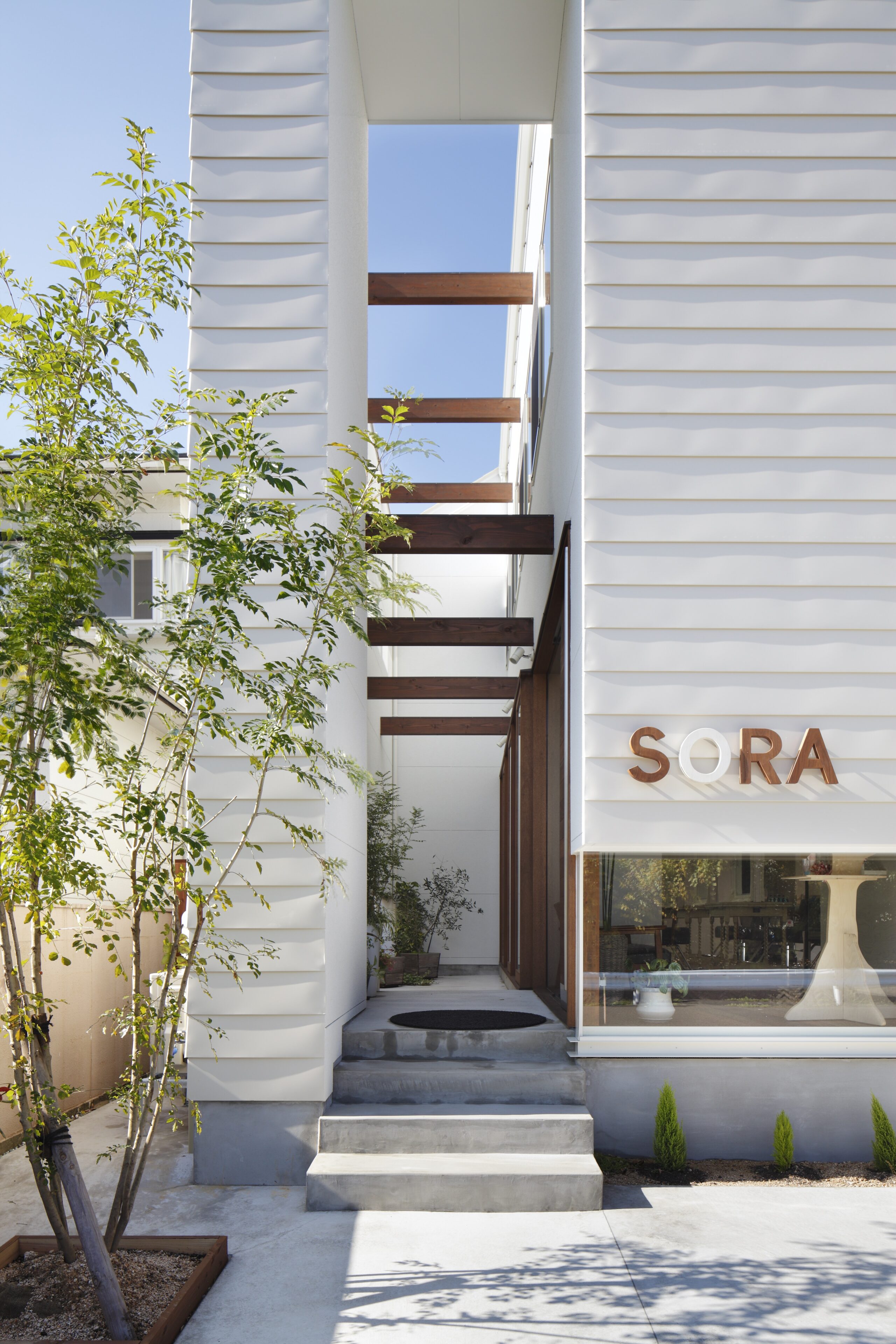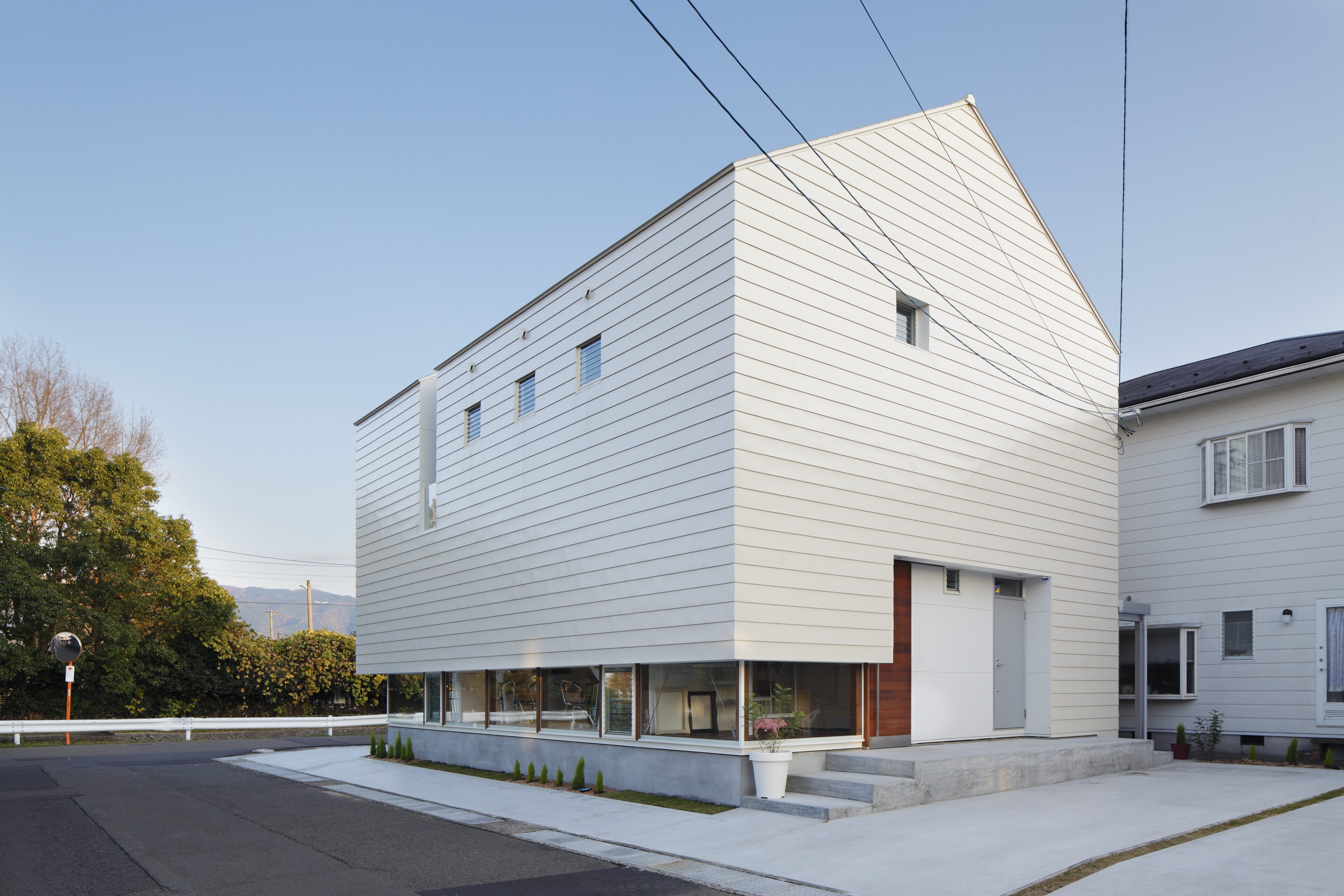 また隣地の住宅からの距離感を大切に考え、エントランスホールと吹き抜けの中庭空間を繋げて店舗部分に併設している。
In addition, the entrance hall and the atrium courtyard space are connected to the retail space in order to maintain a sense of distance from the neighboring residences.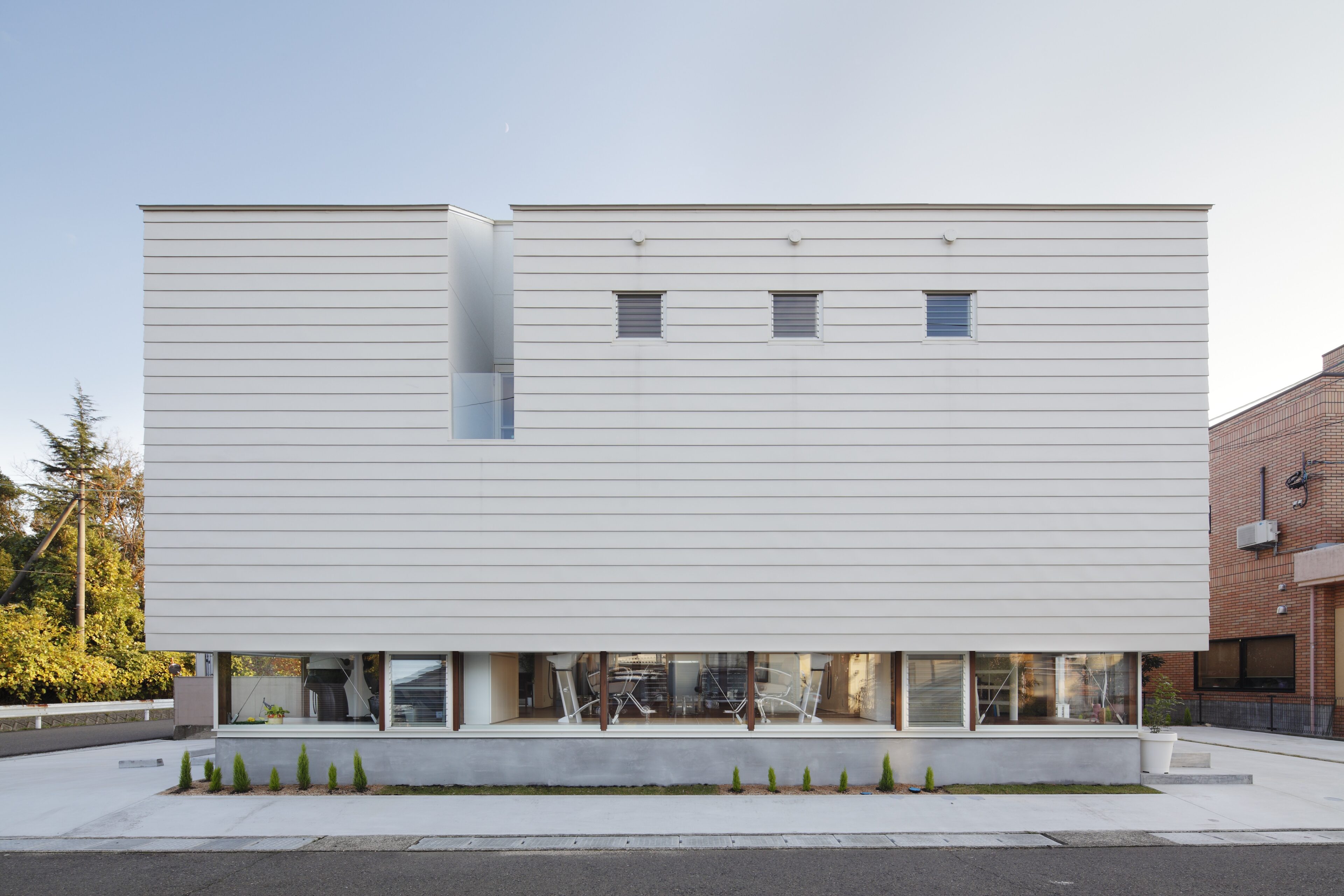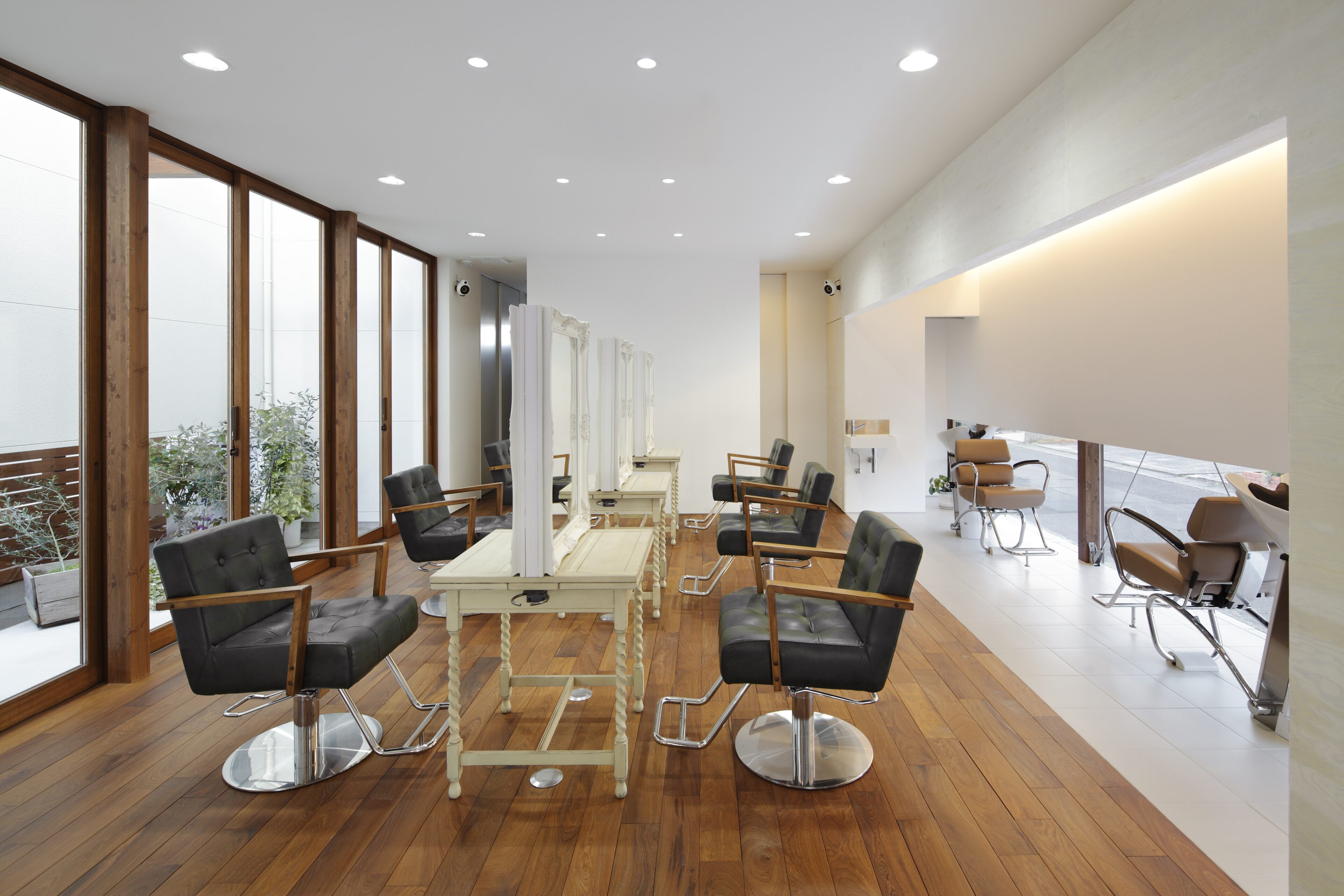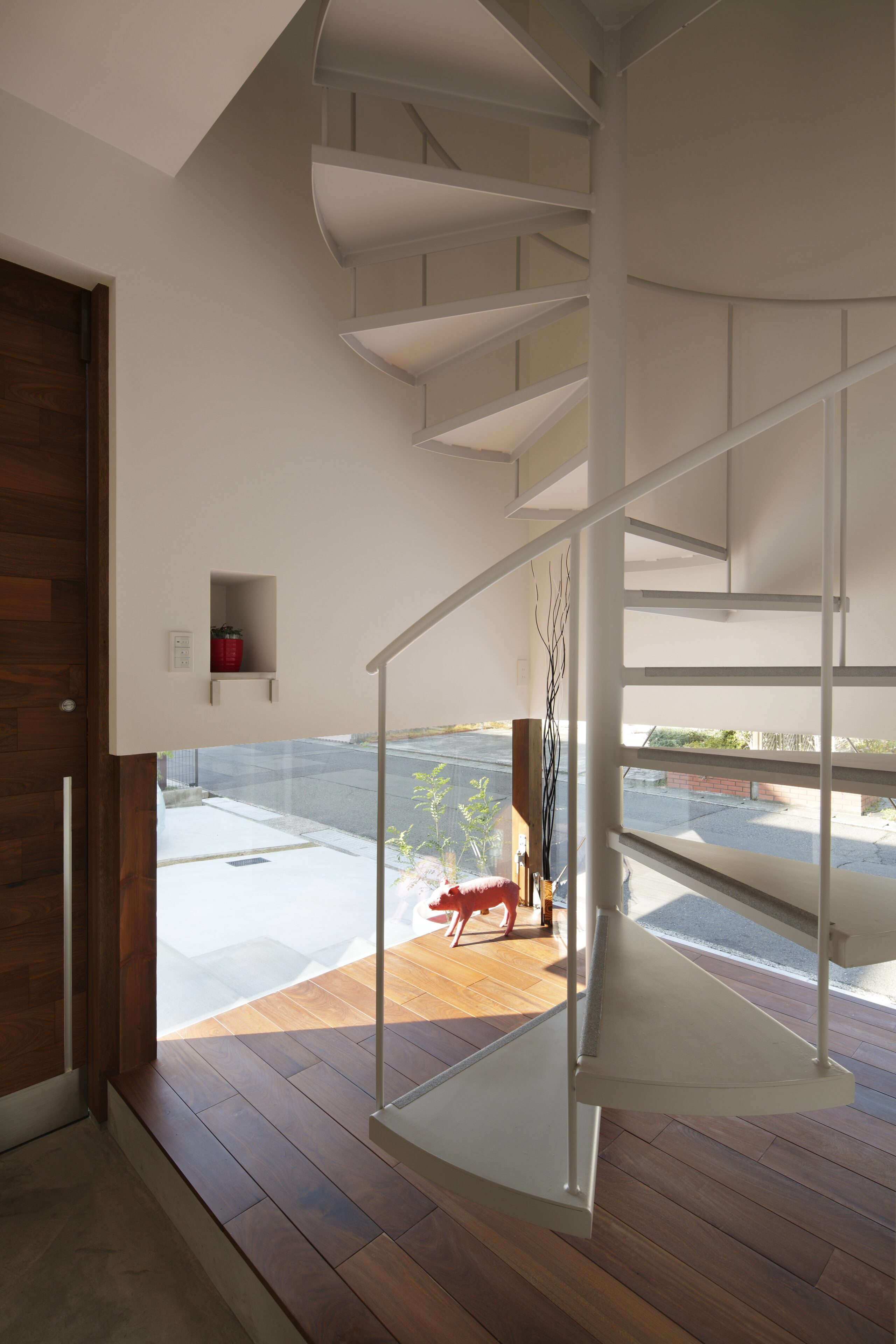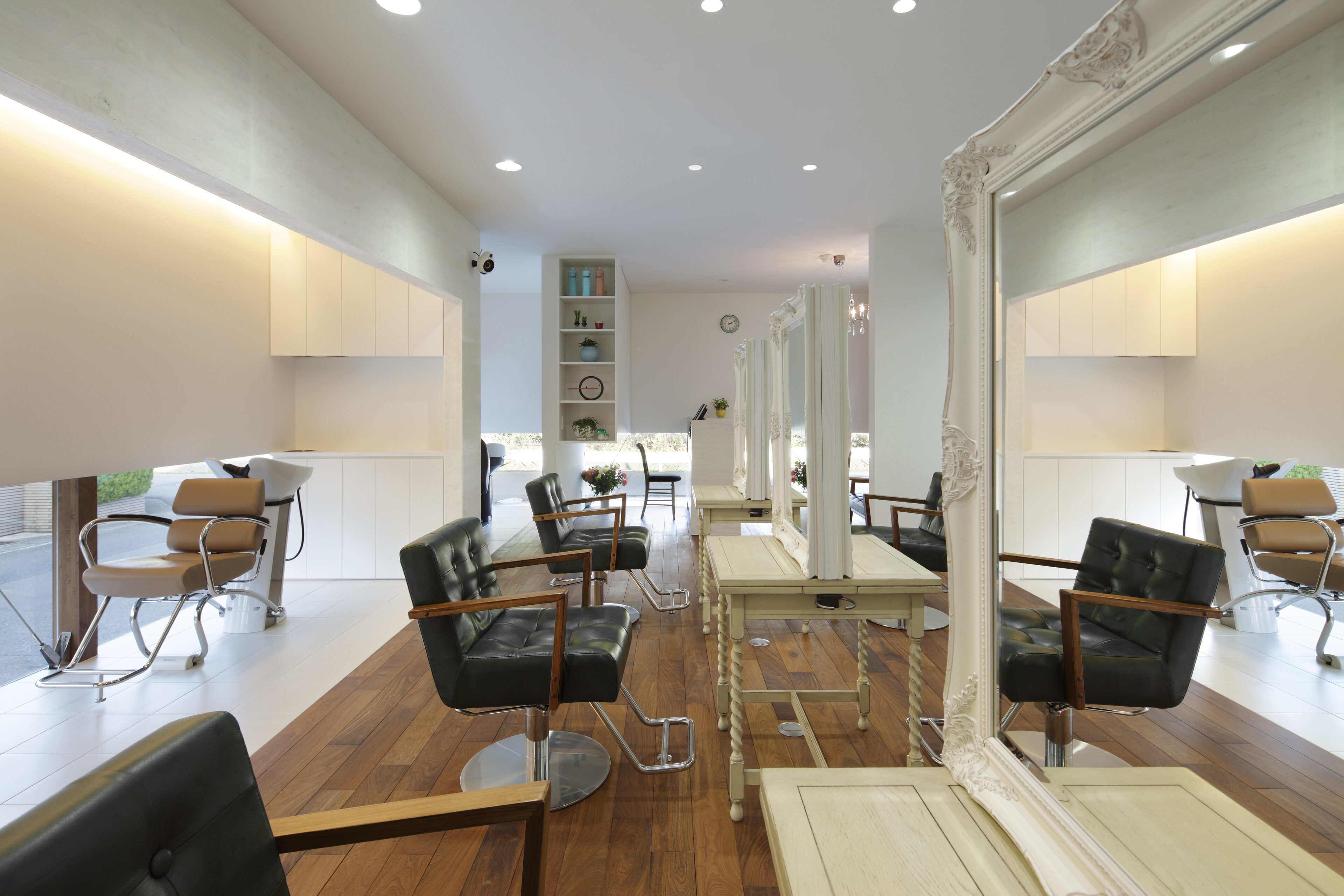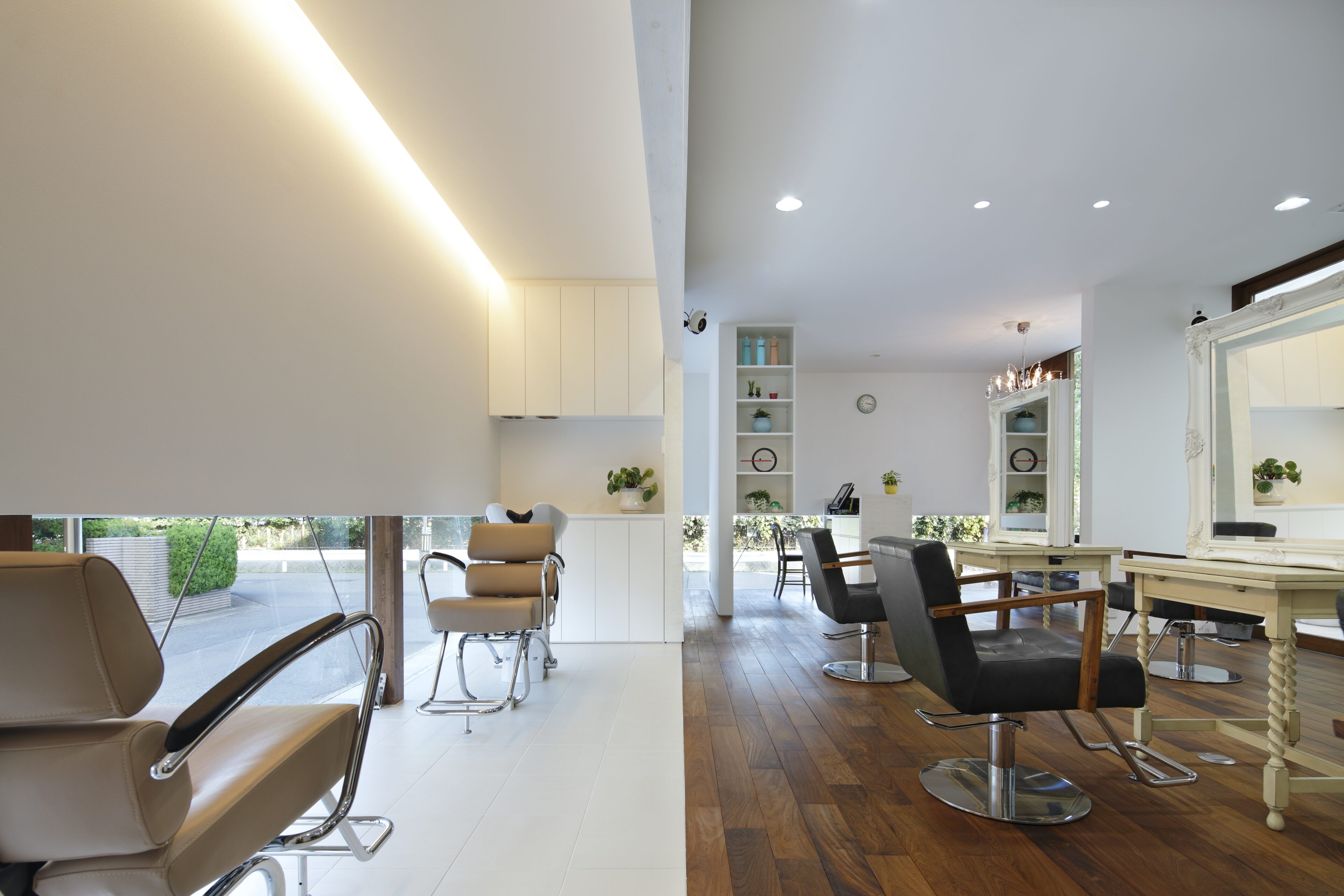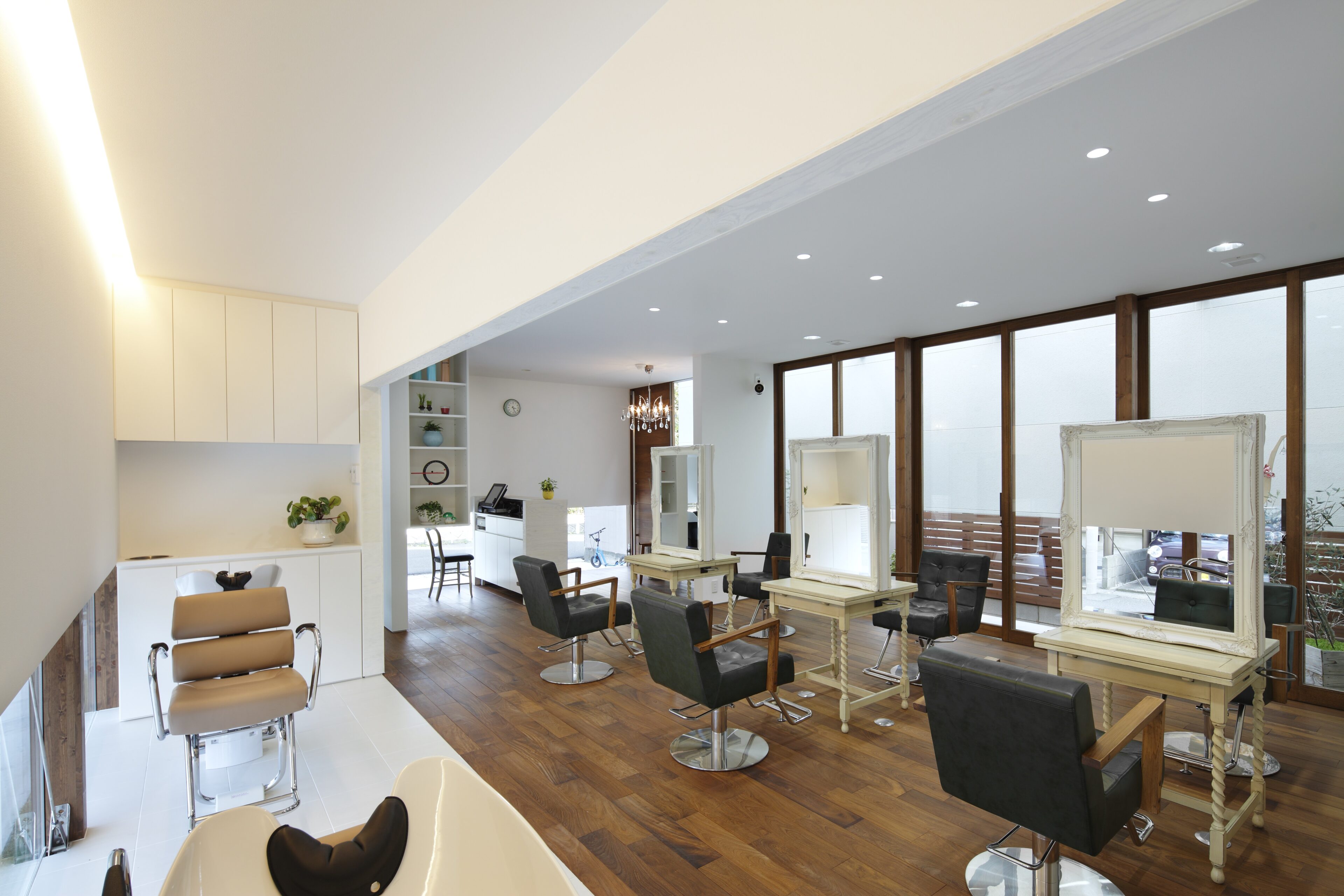 効率的な動線を確保しつつ、中庭空間に場面切替えの効果を持たせることにより、美容室としての作業性や独立性を高められるよう計画した。
While ensuring efficient flow lines, the courtyard space was designed to have the effect of switching scenes, thereby enhancing the workability and independence of the beauty salon.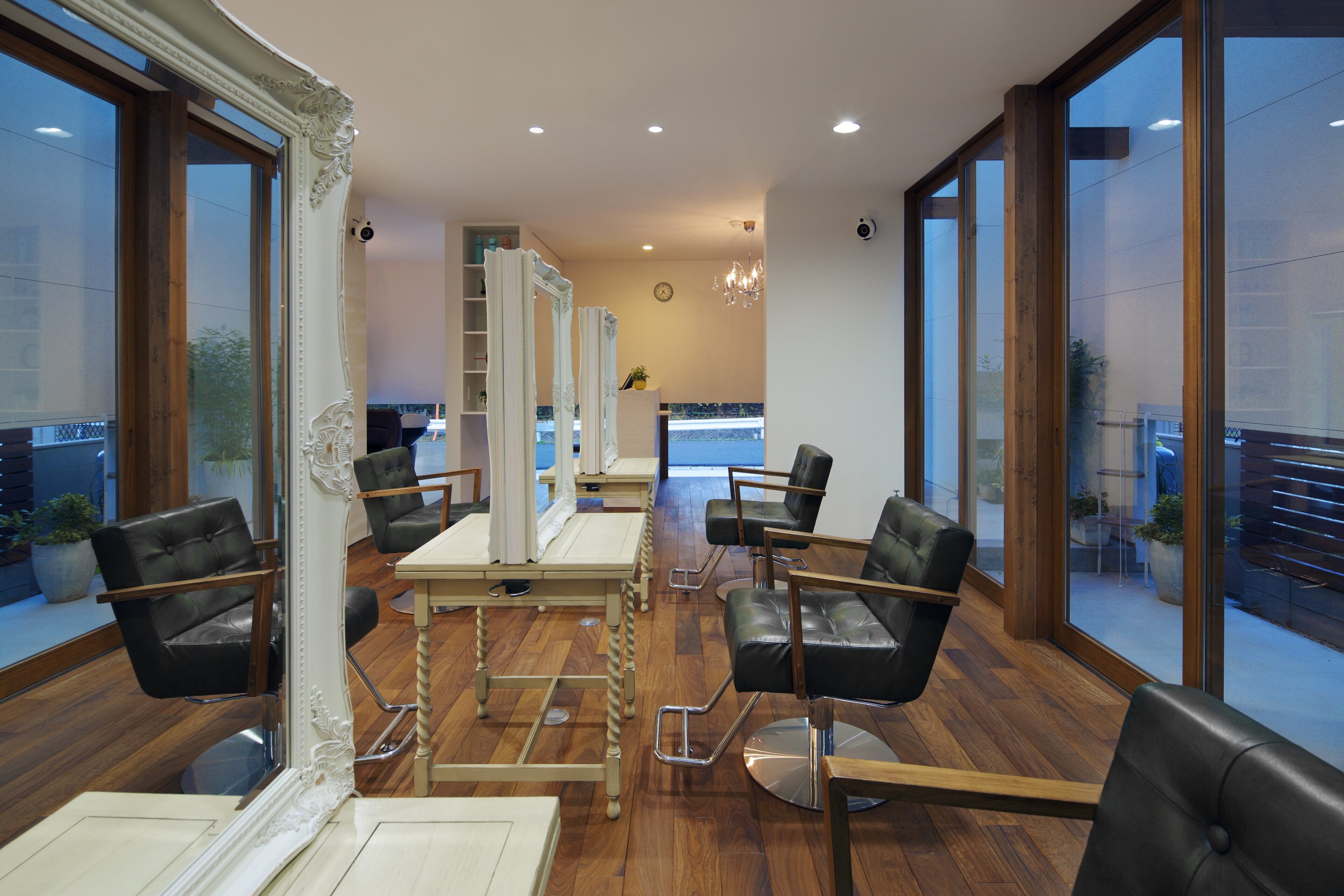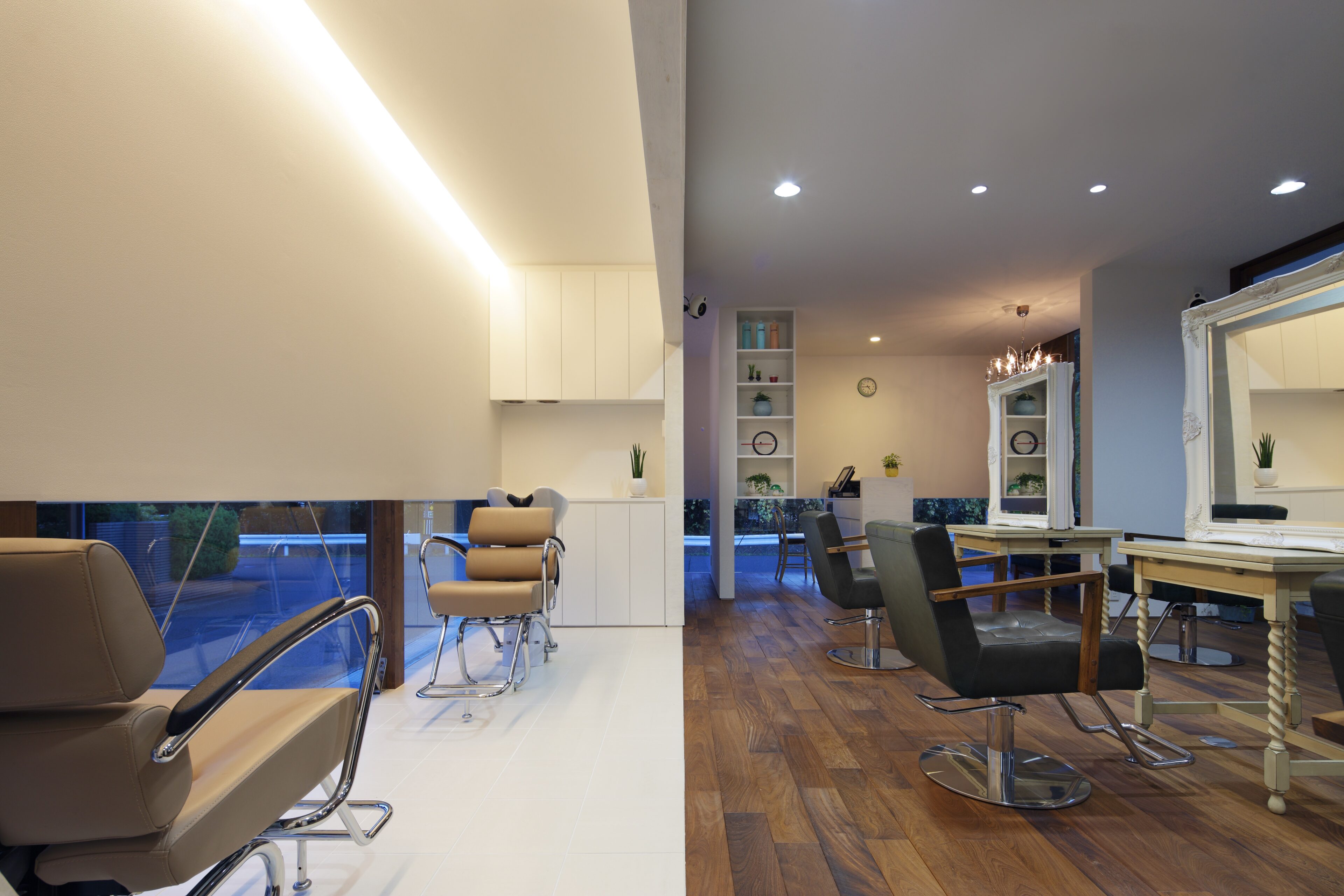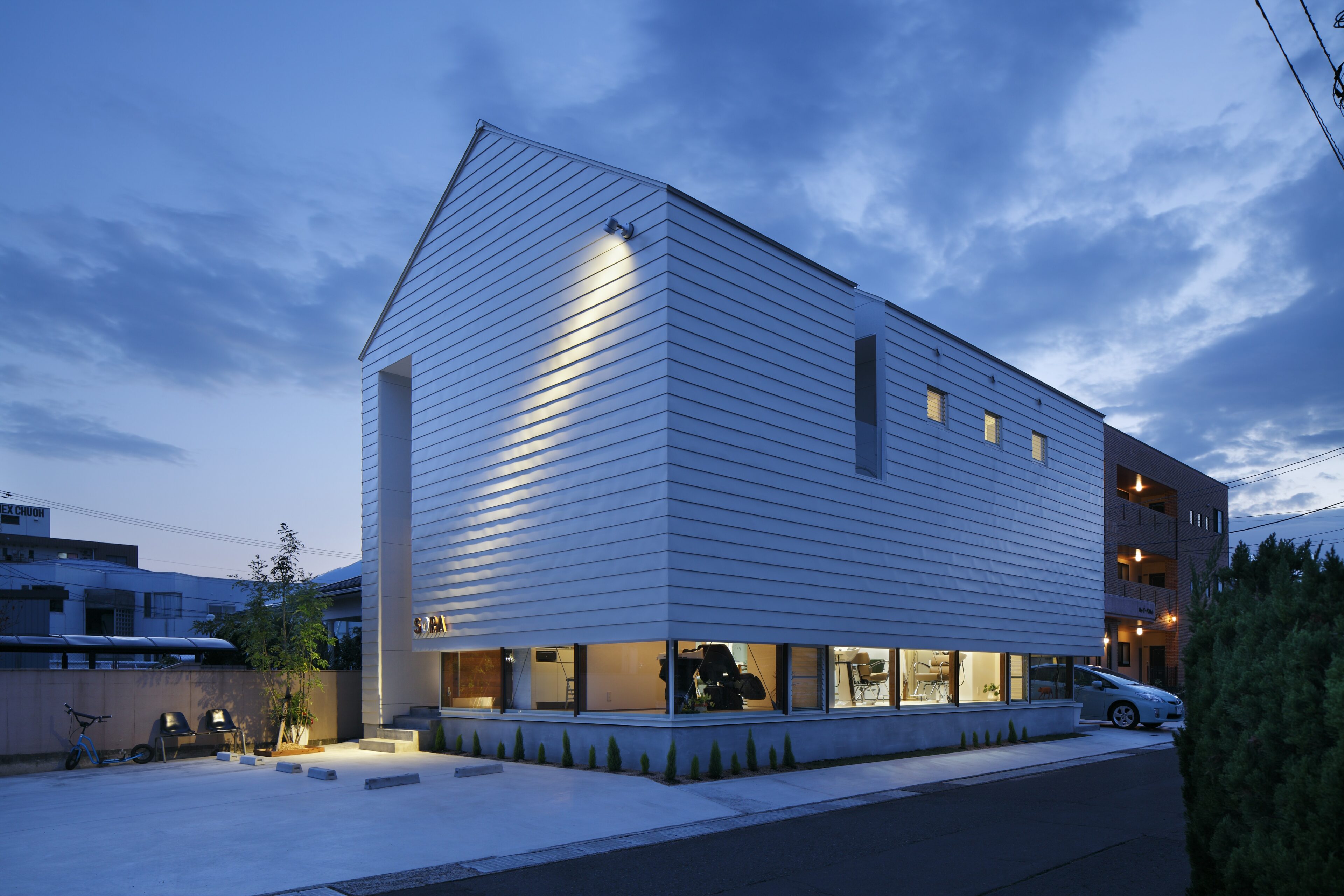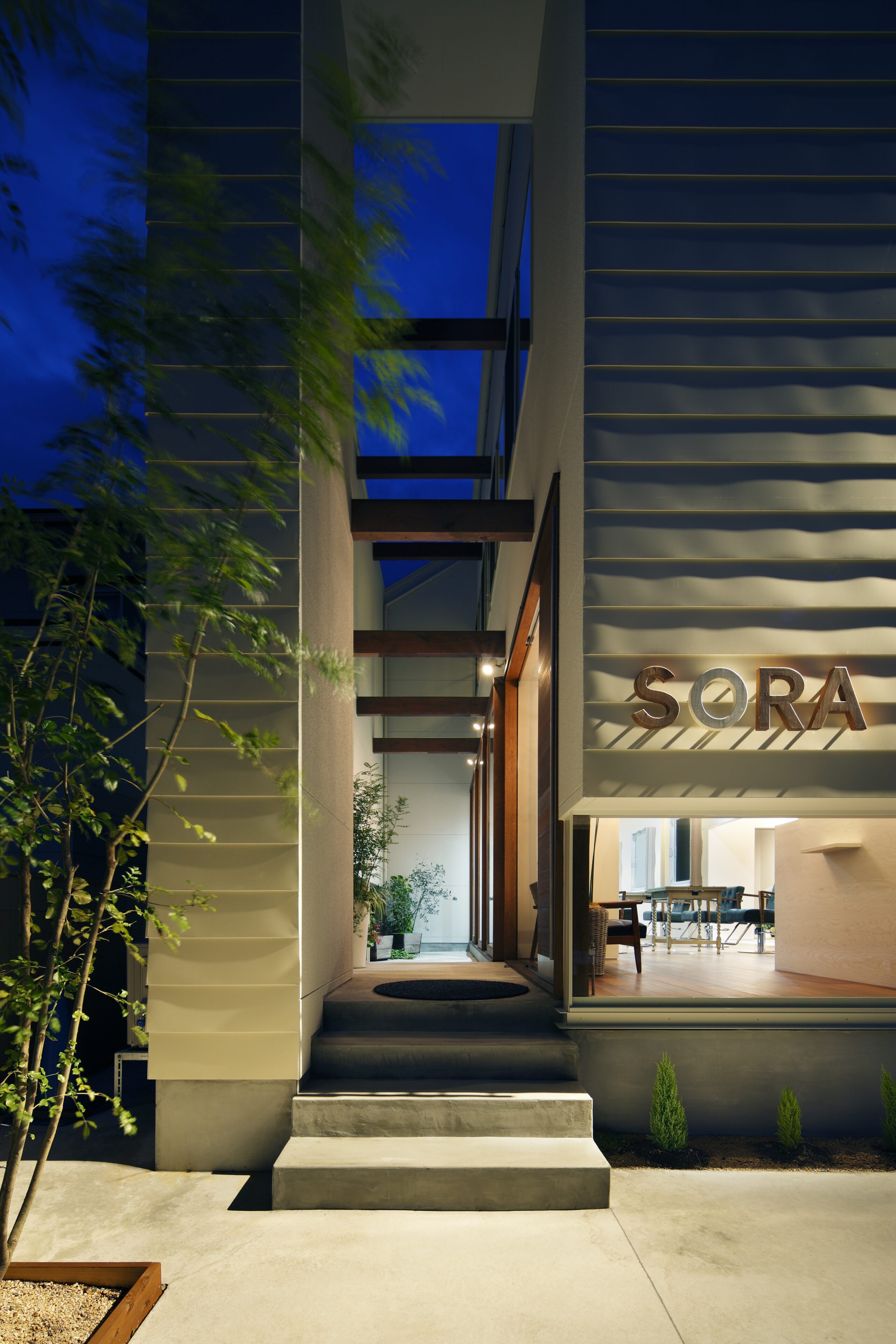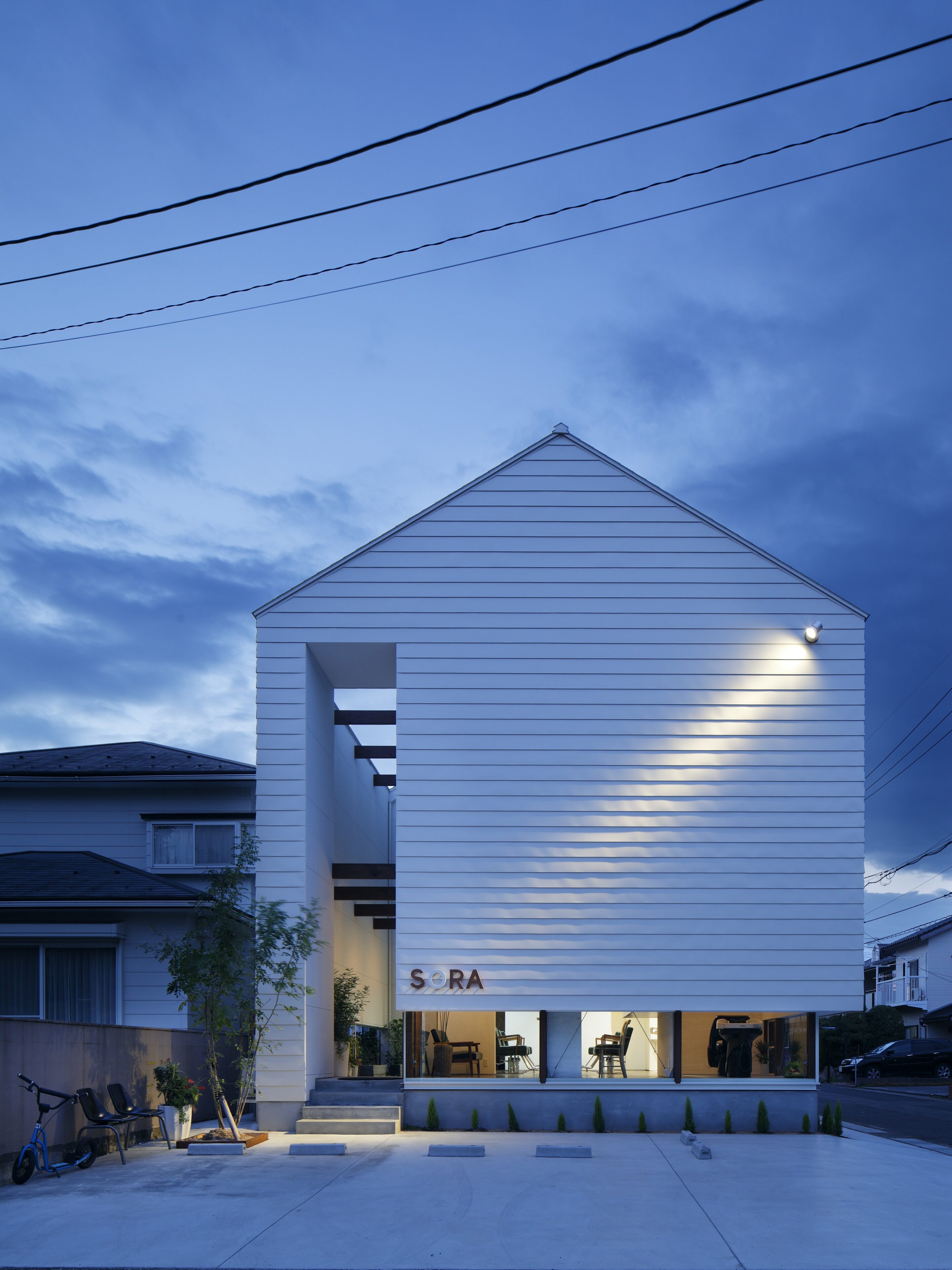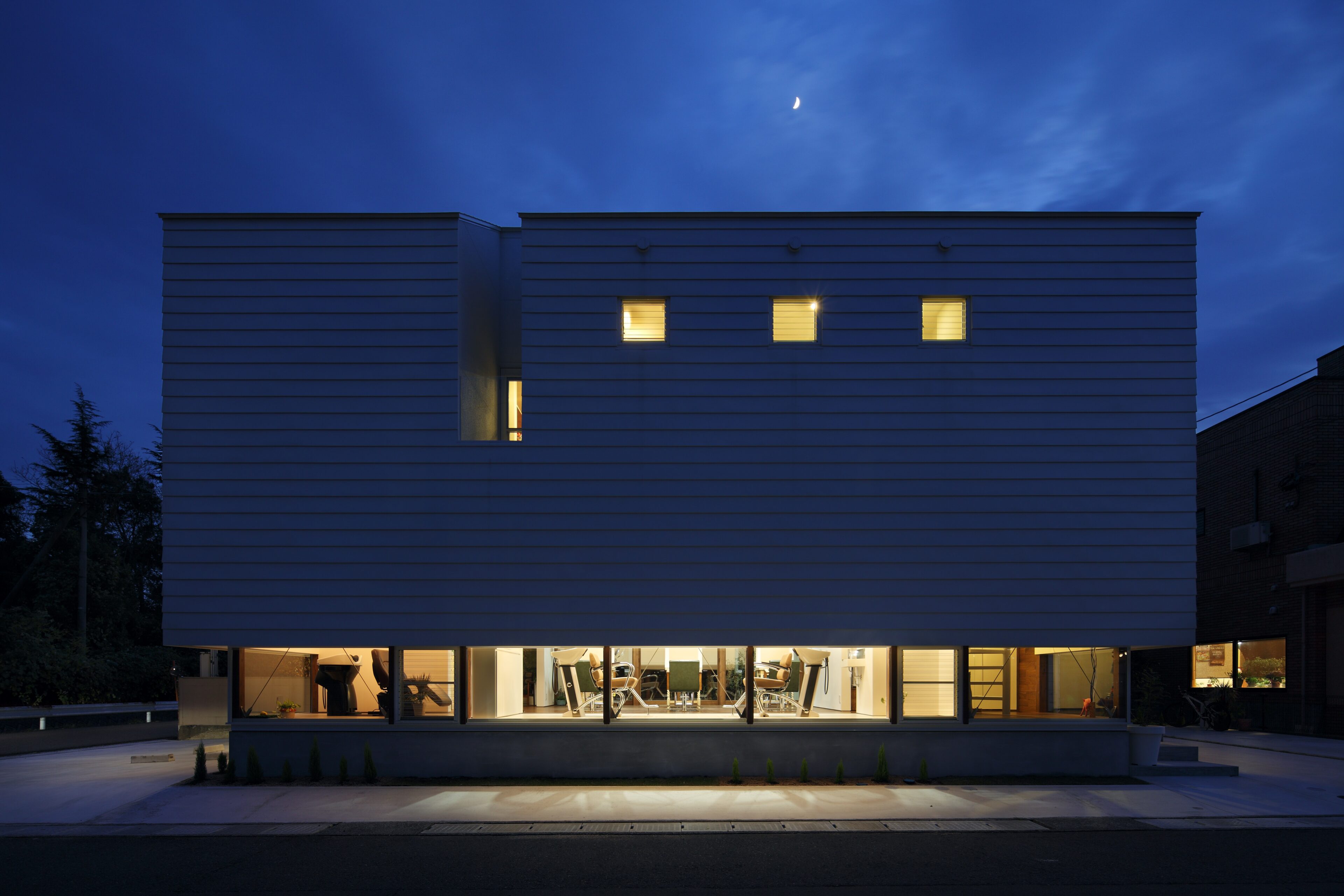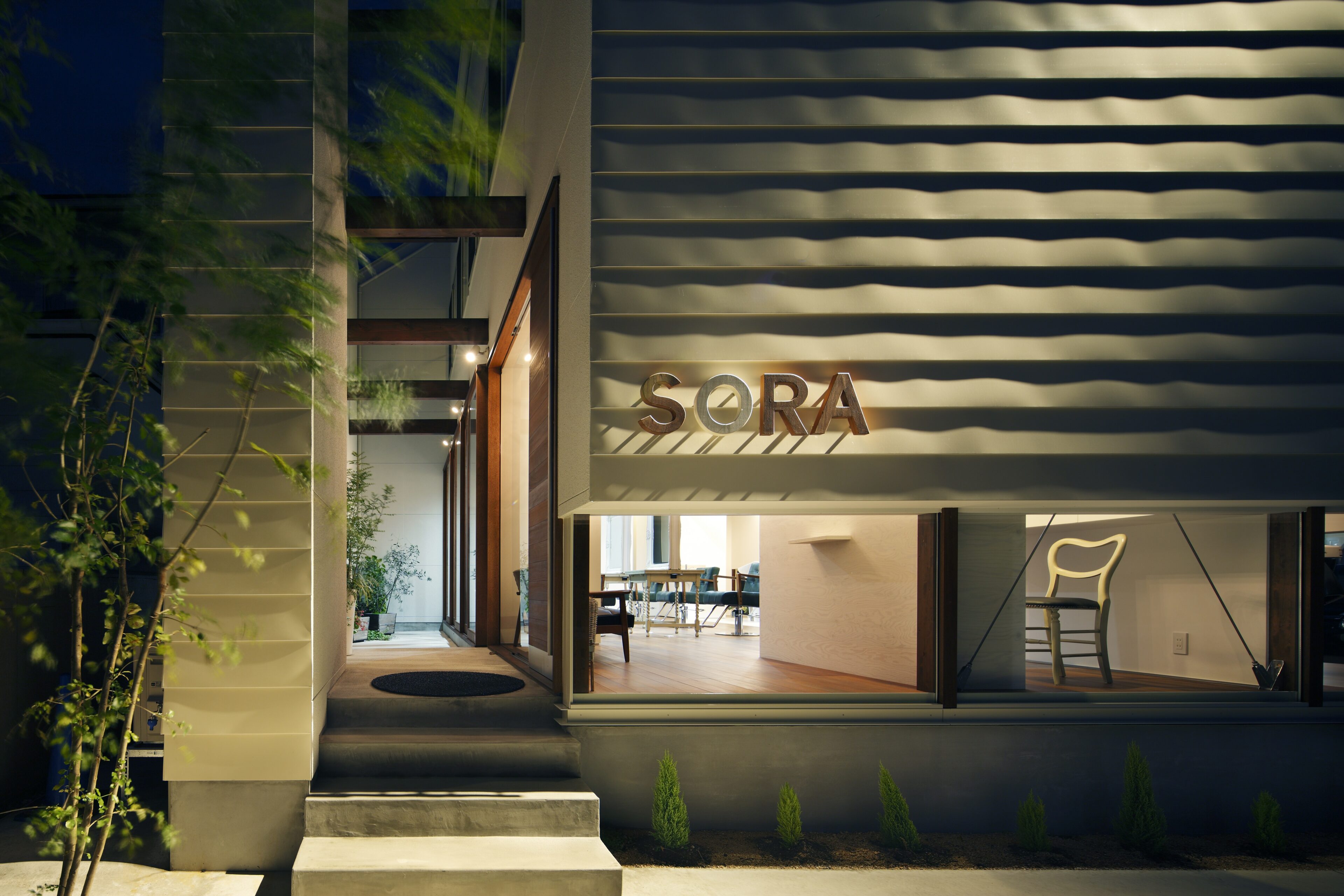 DATA
竣工

2012.11

建築地

福井県敦賀市

用途

店舗併用住宅

構造

木造2階建

面積

140.85㎡

撮影

Nacasa & Partners
Completion

2012.11

Building site

Tsuruga City, Fukui

Principal use

Houses with stores

Structure

Wooden 2 stories

Floor area

140.85㎡

Photo

Nacasa & Partners