WORKS
WAFFLE
愛媛県今治市の閑静な住宅地に存在するこの家は、庭に大きなプールと深い軒を持った木造平屋建ての専用住宅である。深い軒を持つこの住宅の特徴は、室内に風を呼び込み、夏には太陽光を遮り、室内の環境を守る設計としている。また、冬場には太陽光を取り込めるよう夏至と冬至の太陽の高度を計算し、軒の長さを計算している。
This house, which exists in a quiet residential area in Imabari City, Ehime Prefecture, is a one-story, wooden, purpose-built house with a large swimming pool and deep eaves in the garden. The house with deep eaves is characterized by a design that invites wind into the room and blocks sunlight in the summer to protect the indoor environment. In addition, the length of the eaves is calculated based on the altitude of the sun at the summer and winter solstices to allow sunlight in during the winter.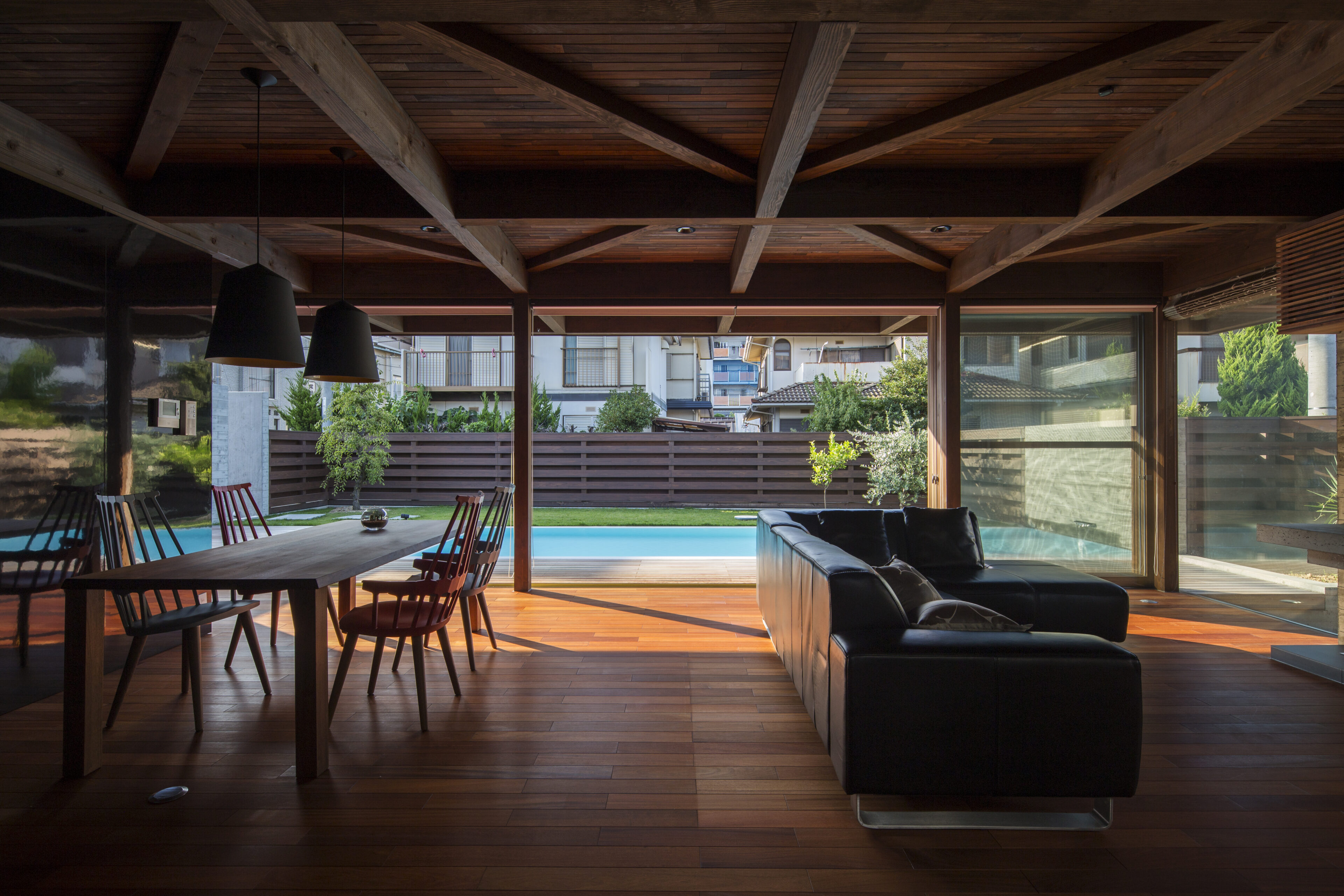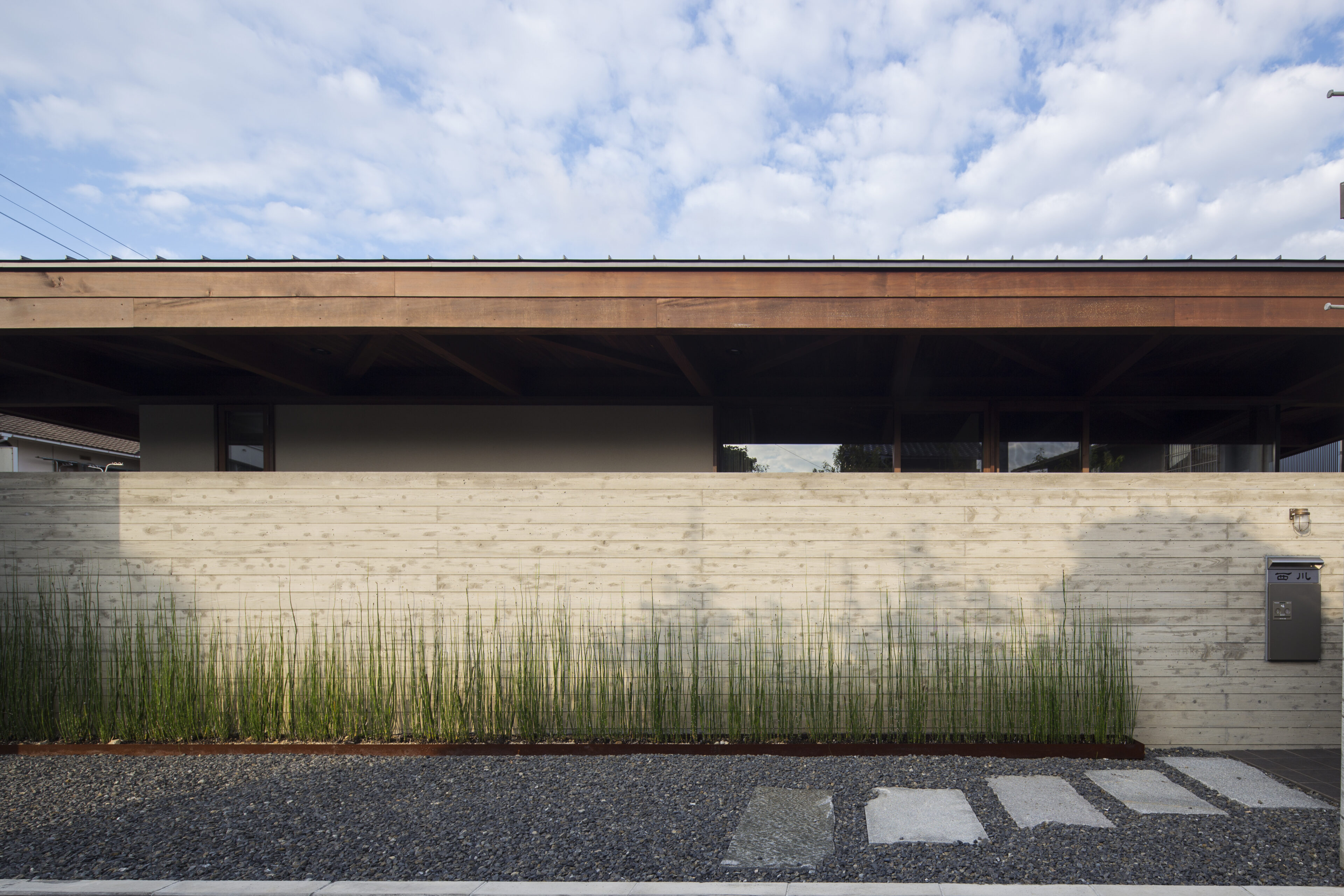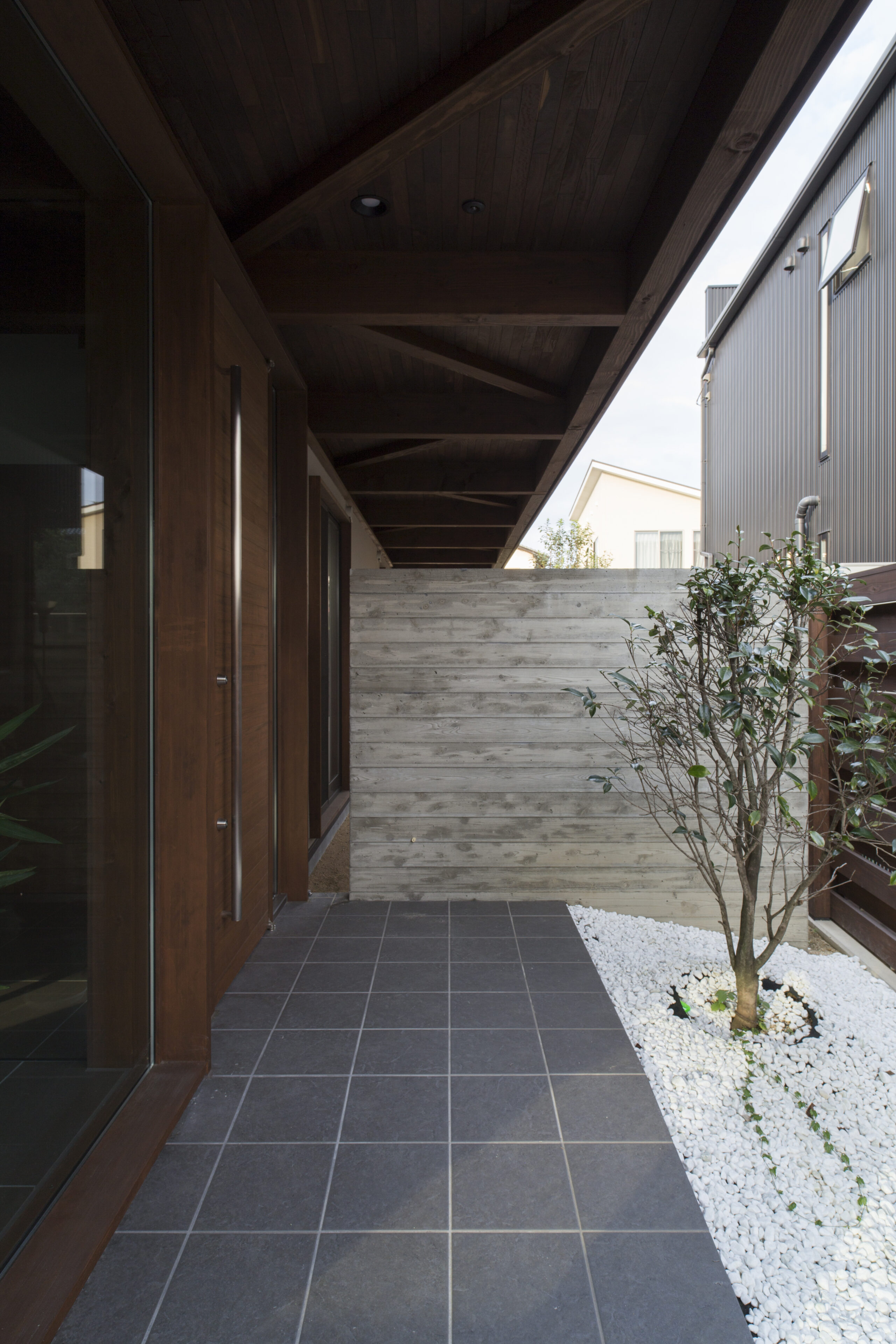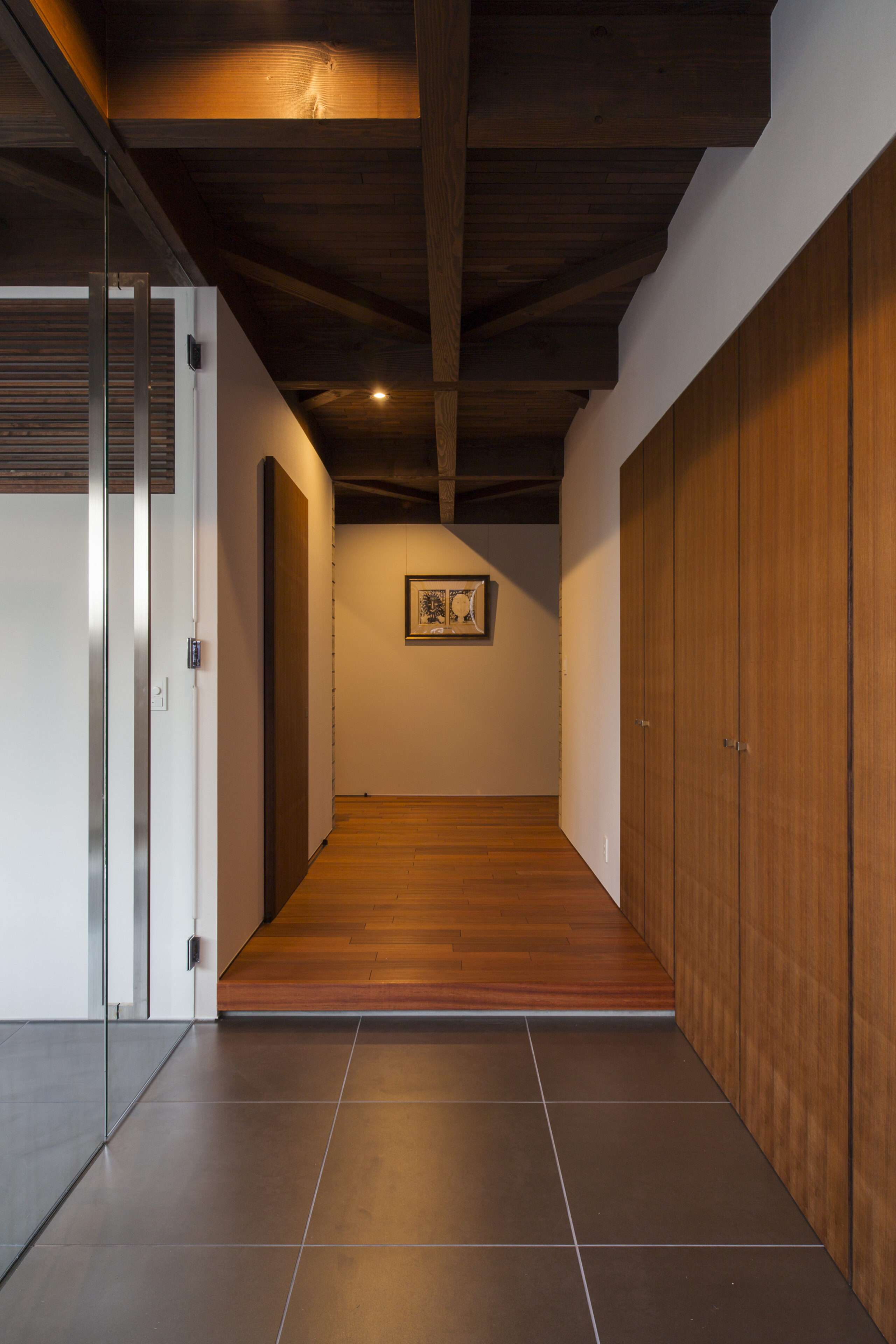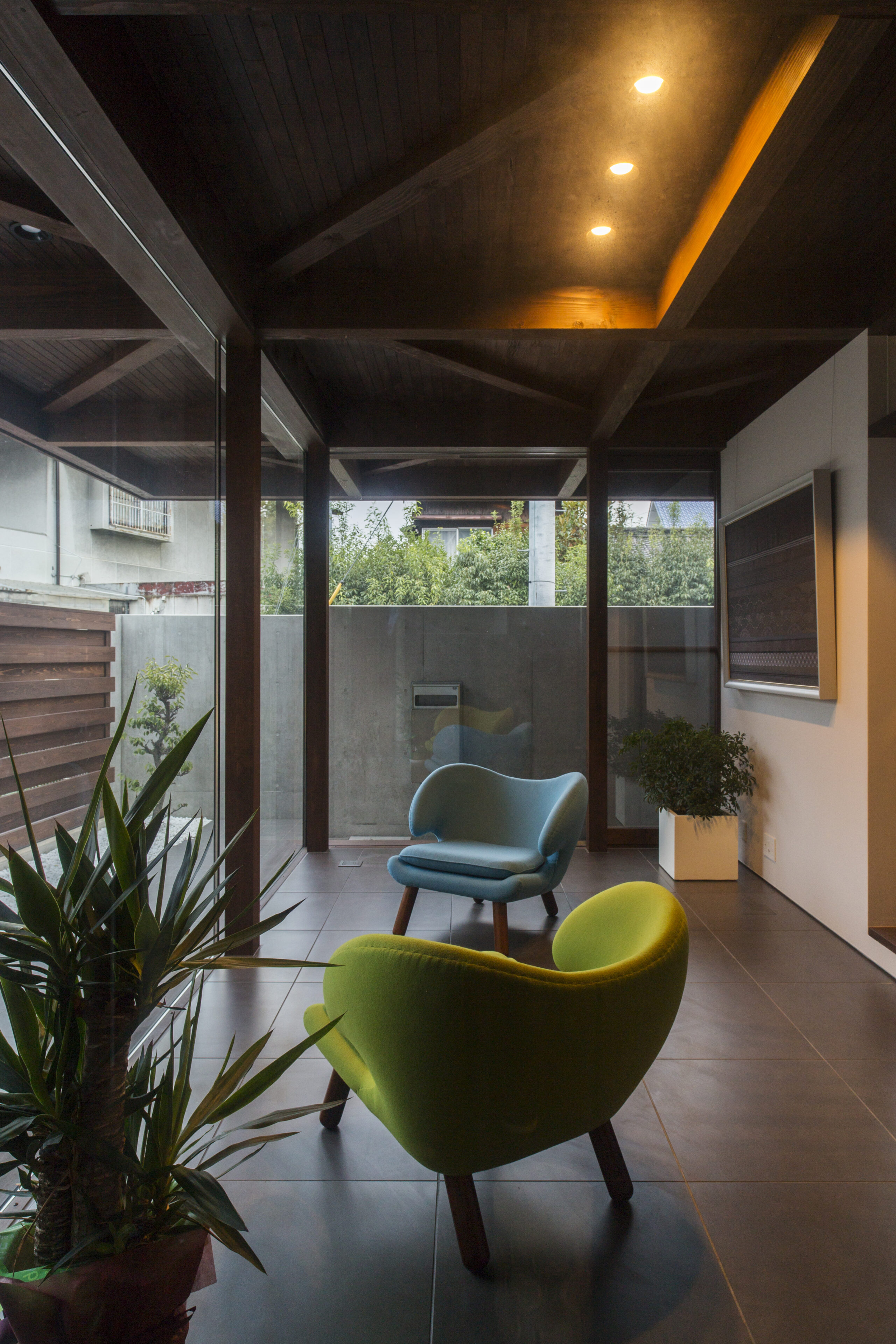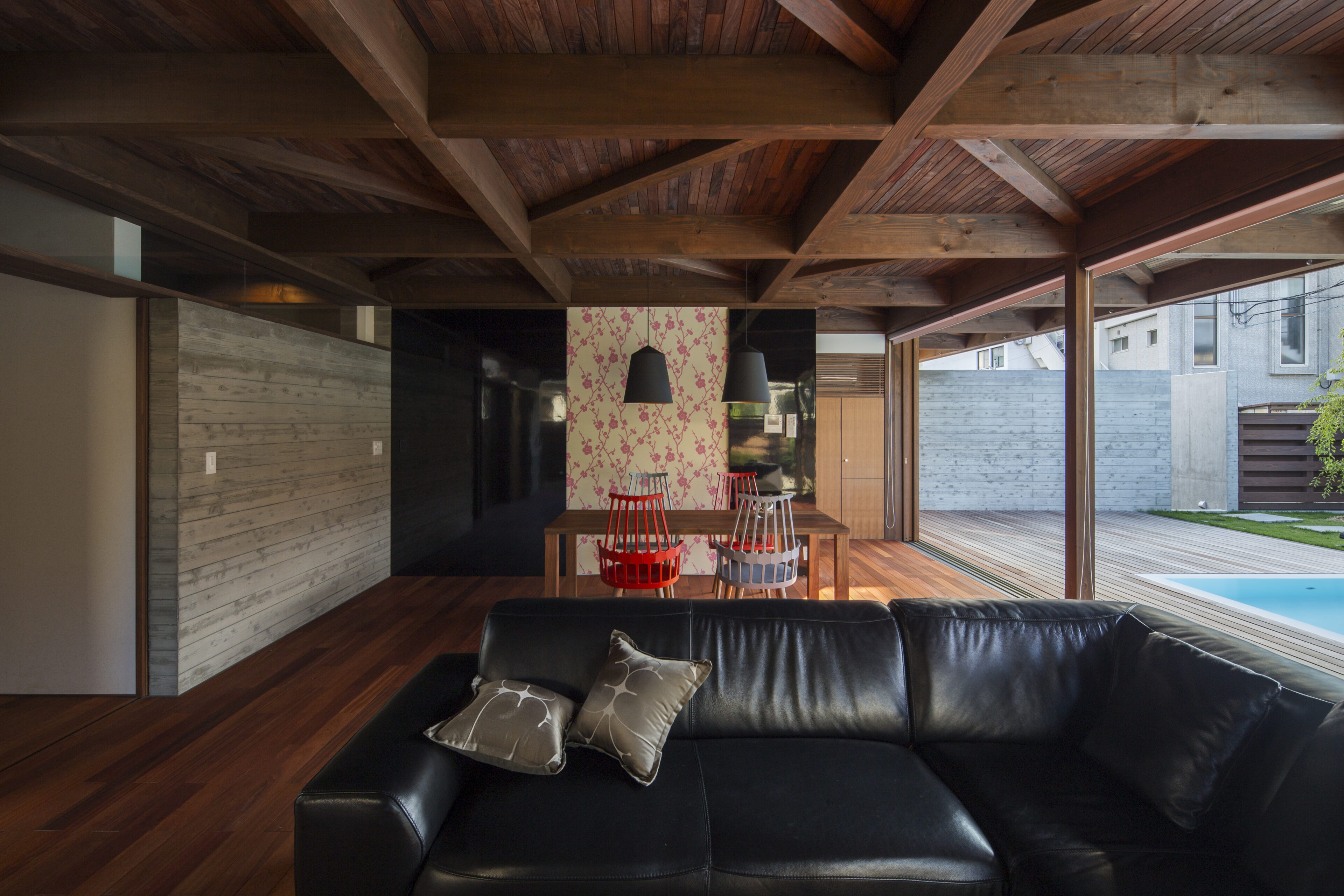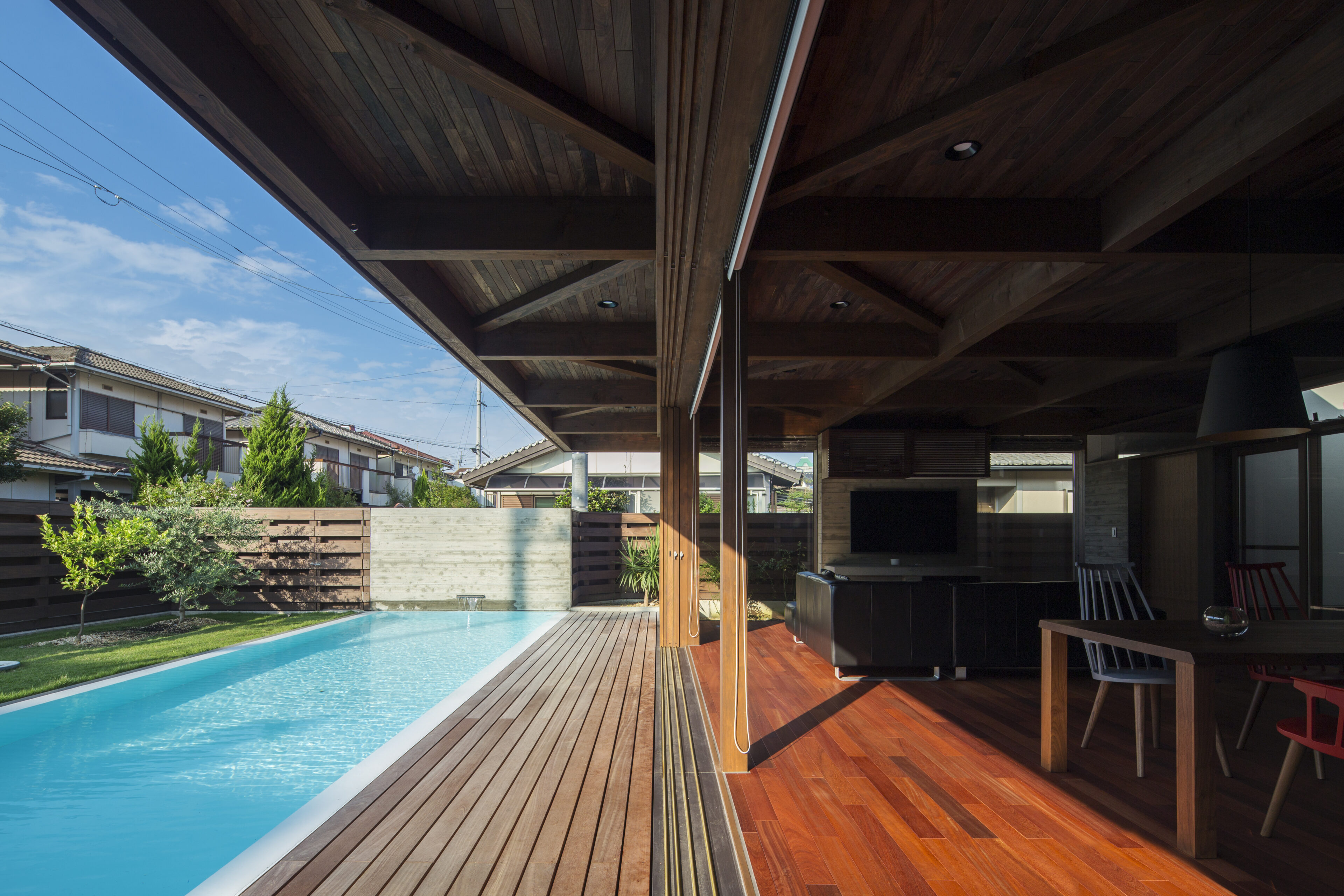 プールを臨むリビングには、大きな木製引き戸を用いて、内部と外部が一体となれるよう計画している。天井には構造材料の力強いフォルムを残し、天井デザインの一部として構造フォルムを生かしている。
The living room overlooking the pool is planned with large wooden sliding doors to integrate the interior and exterior. The ceiling retains the strong form of the structural material and utilizes the structural form as part of the ceiling design.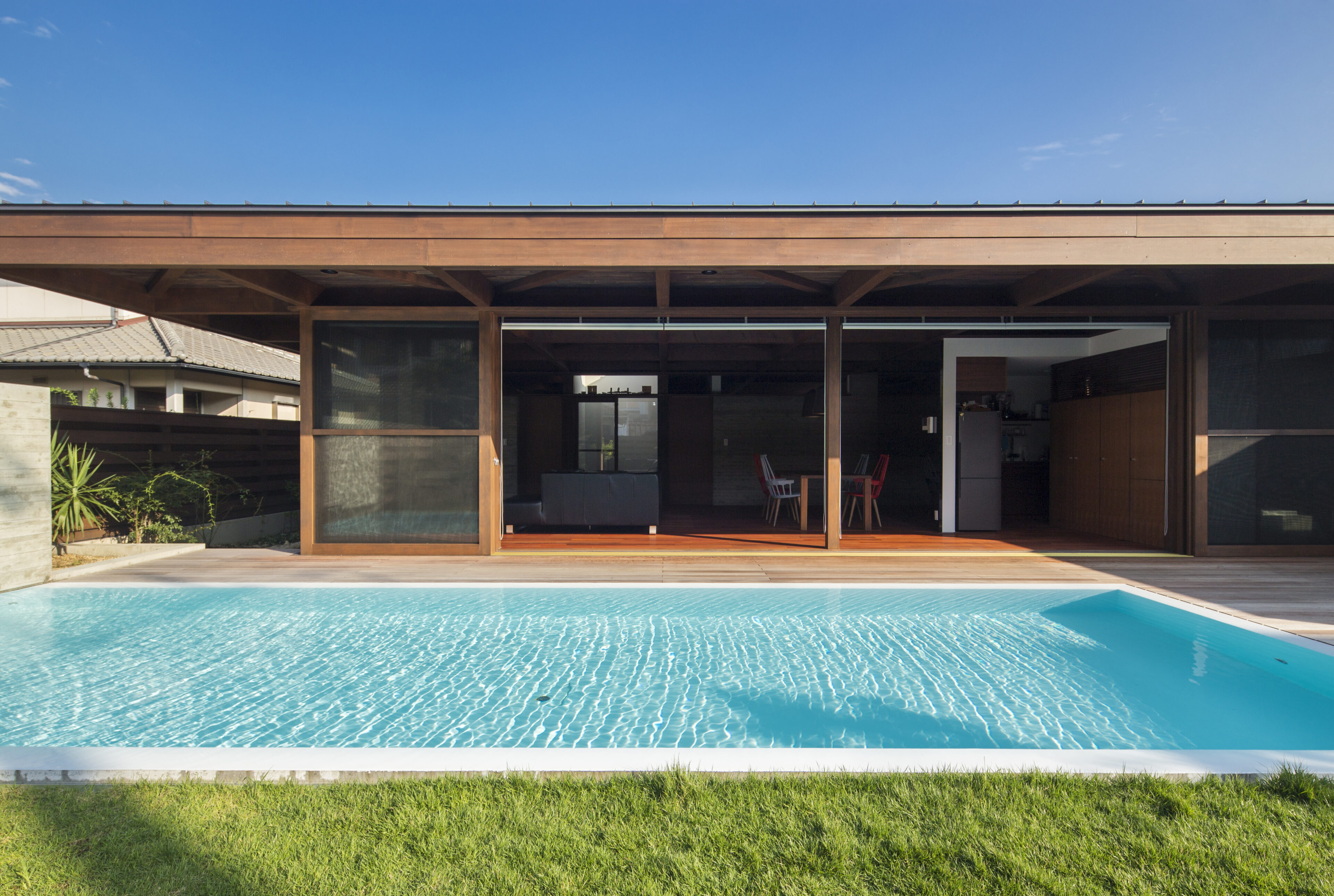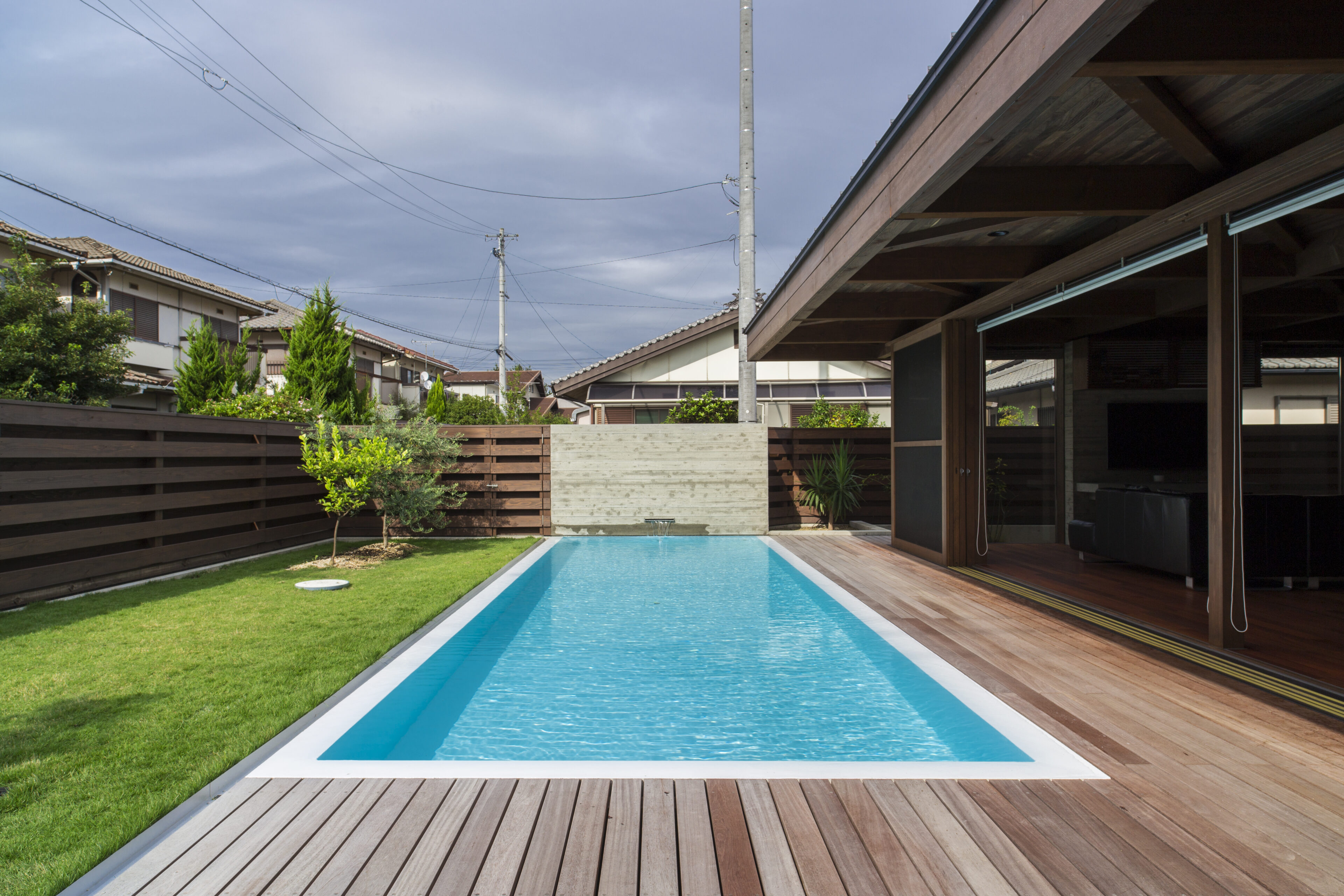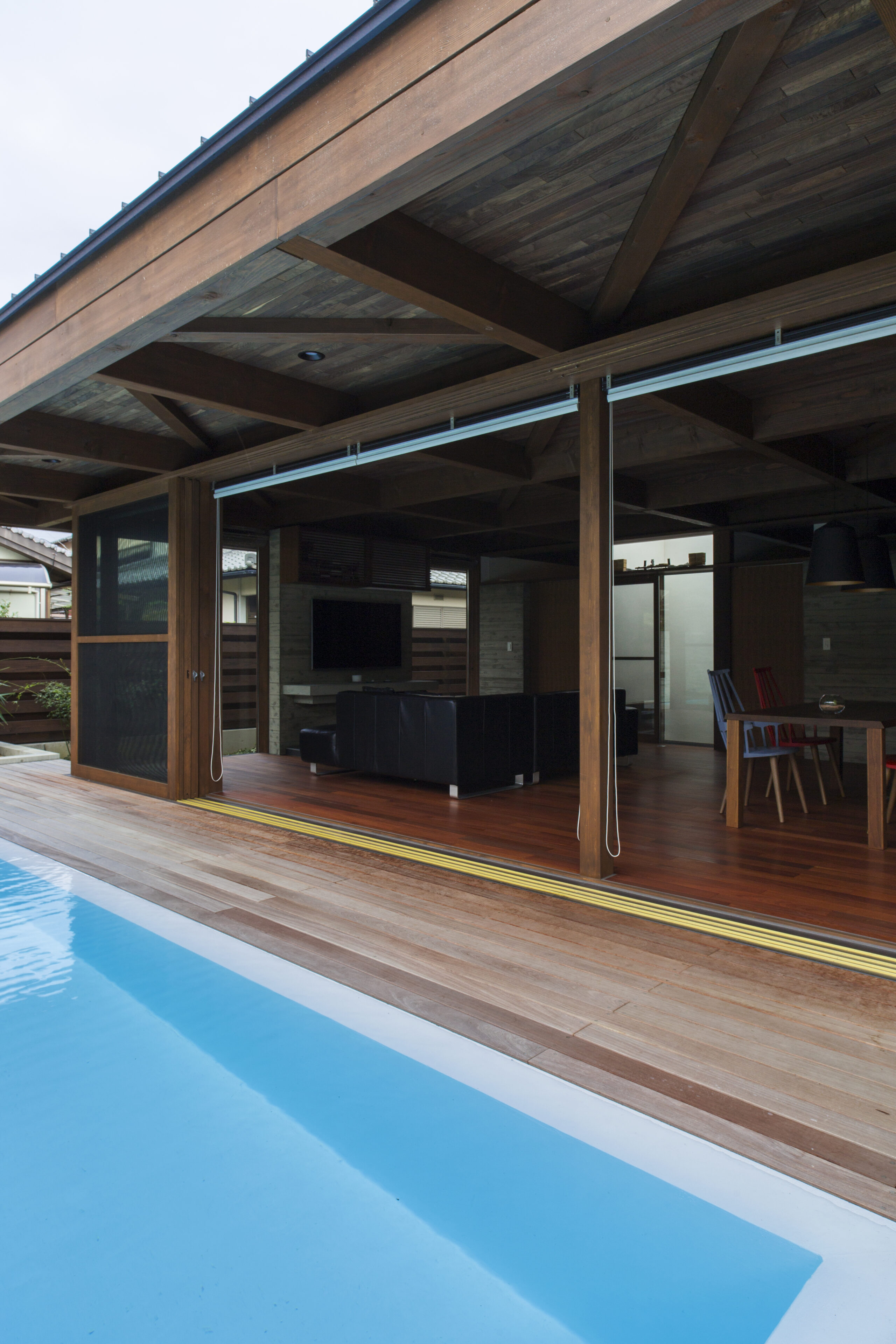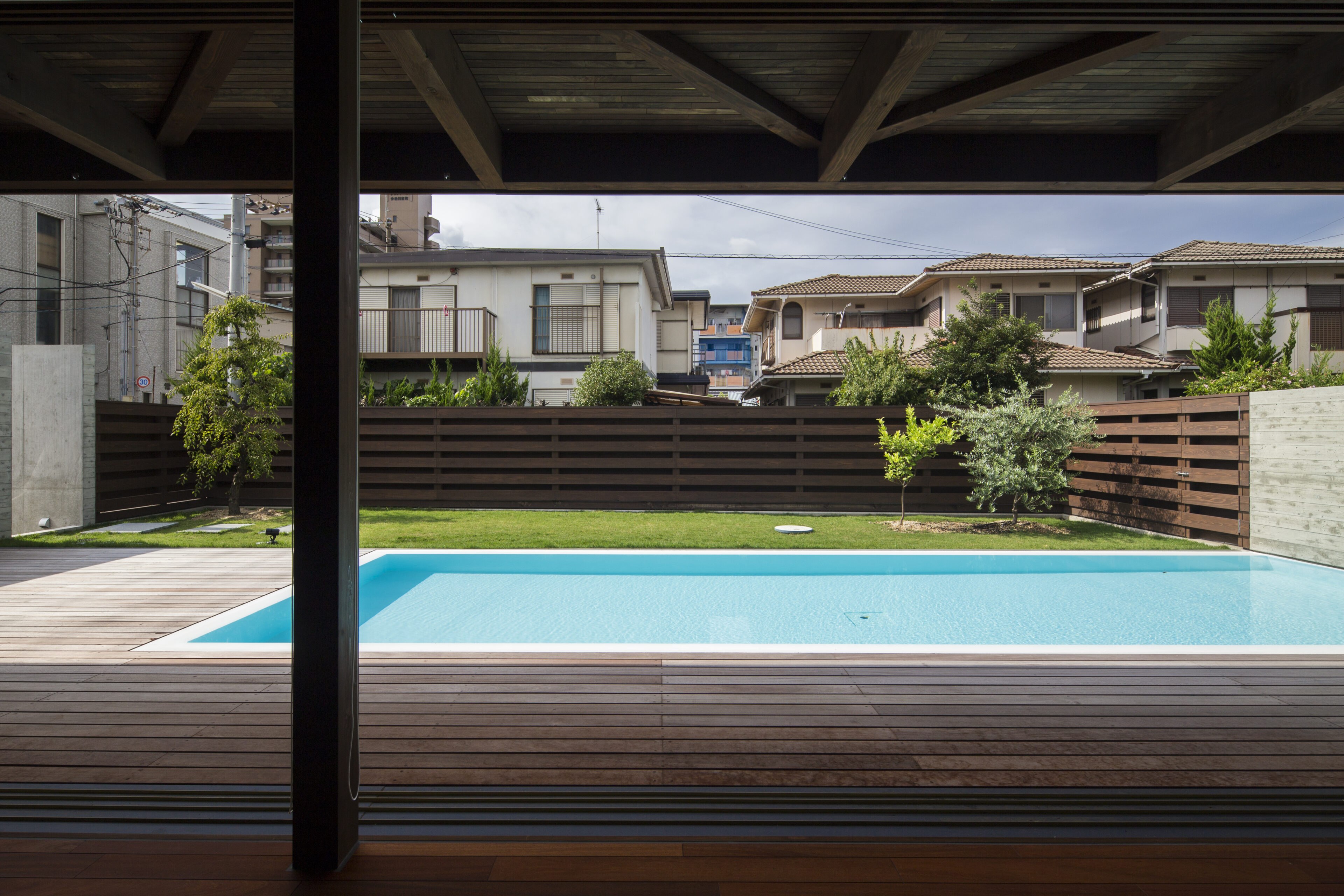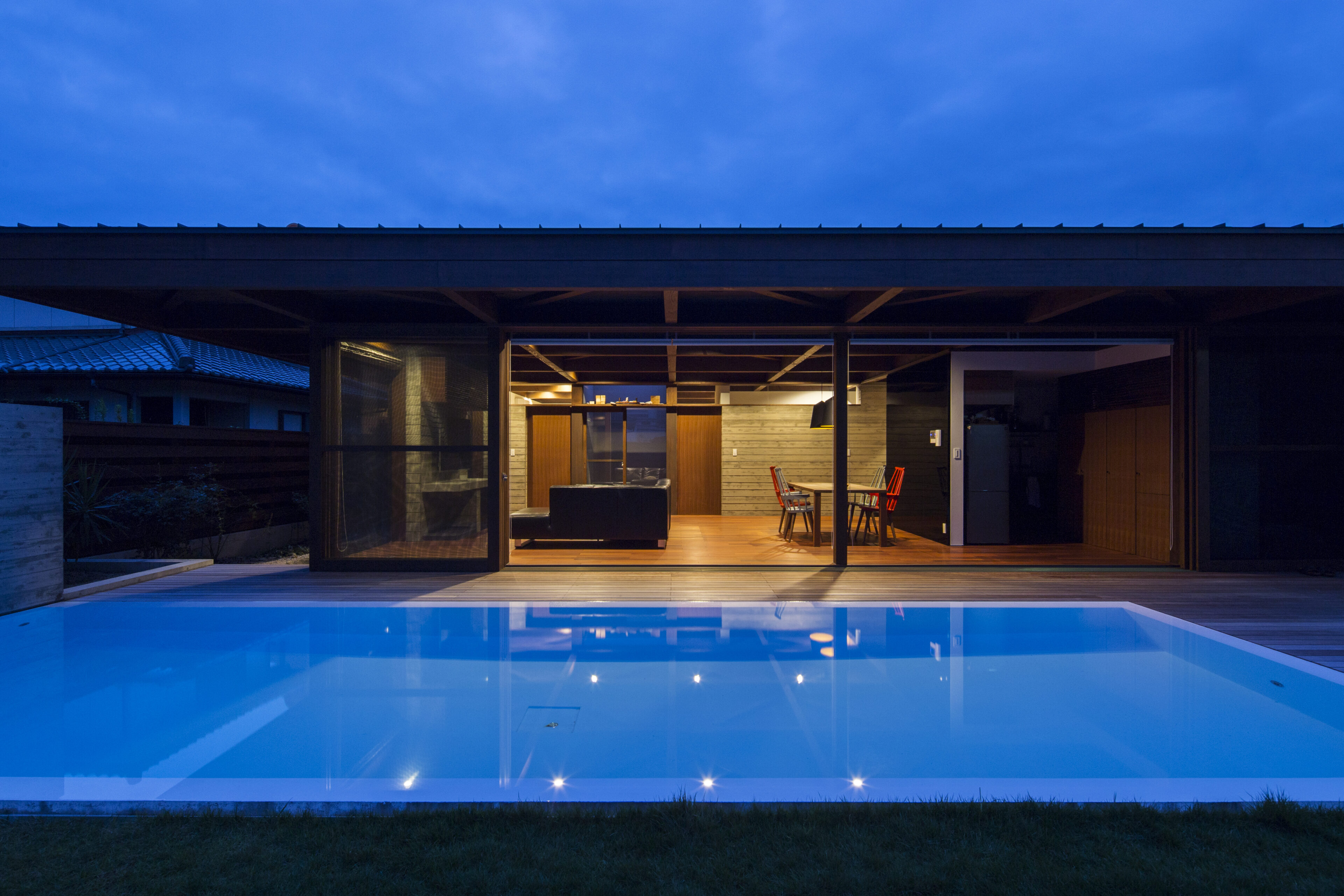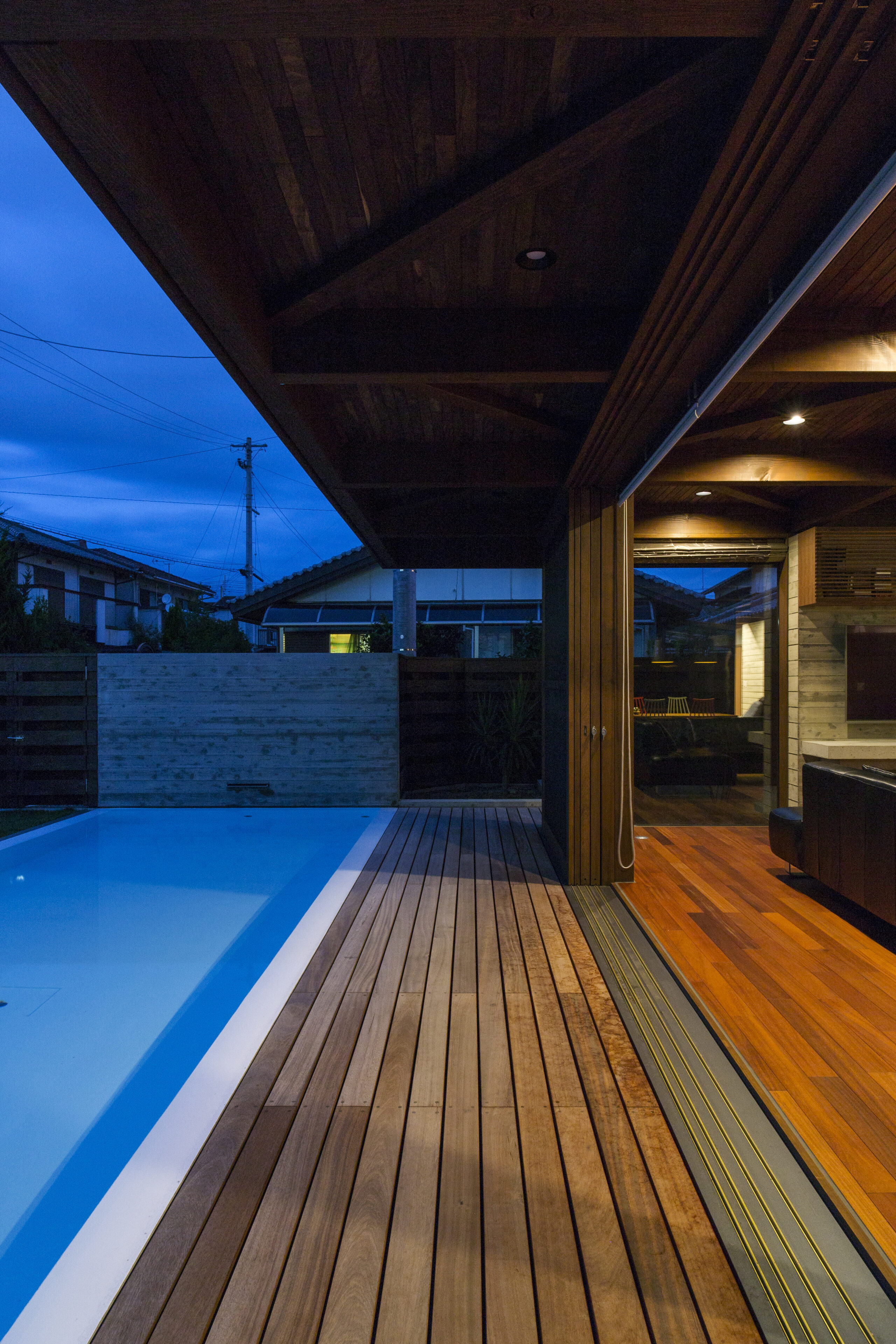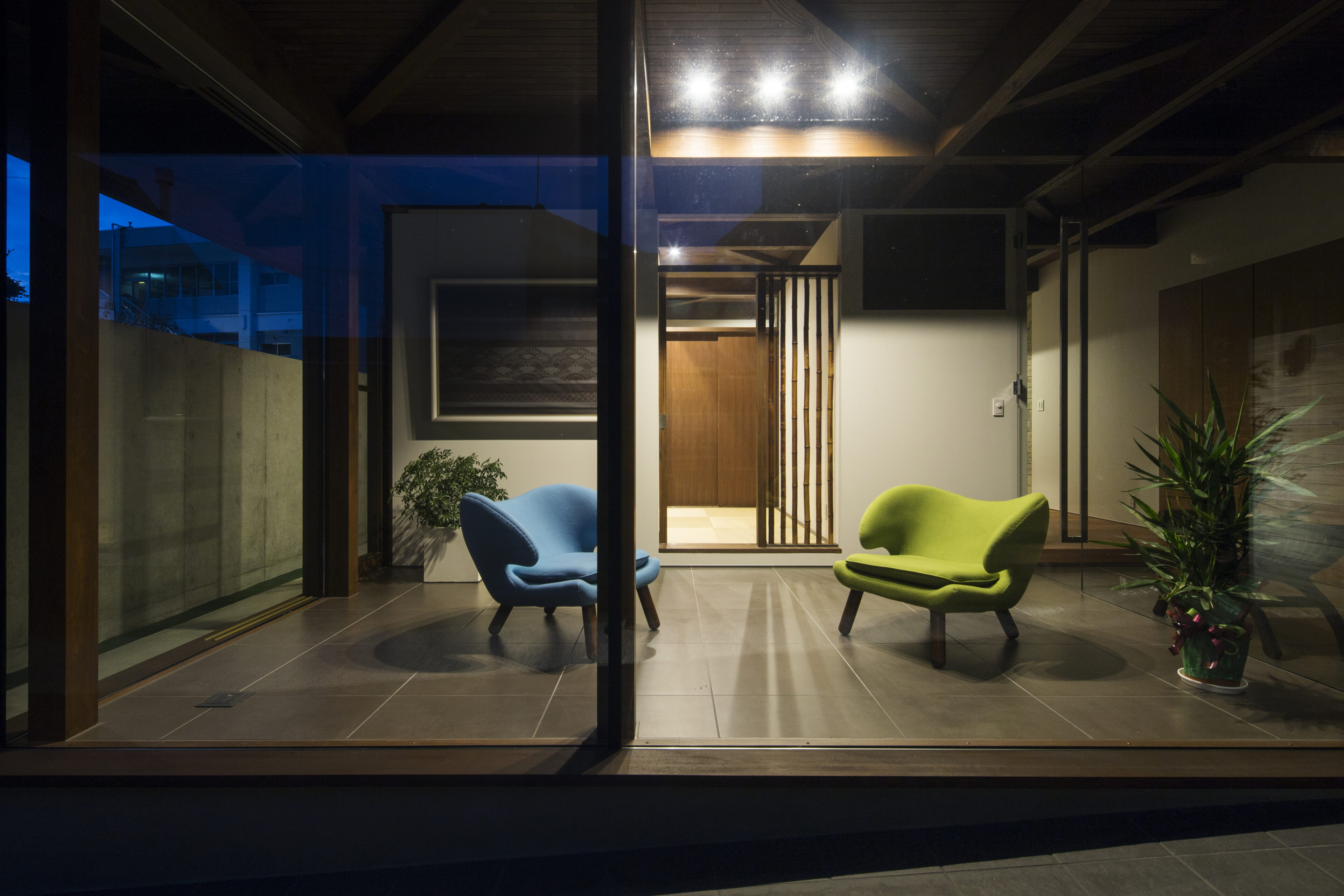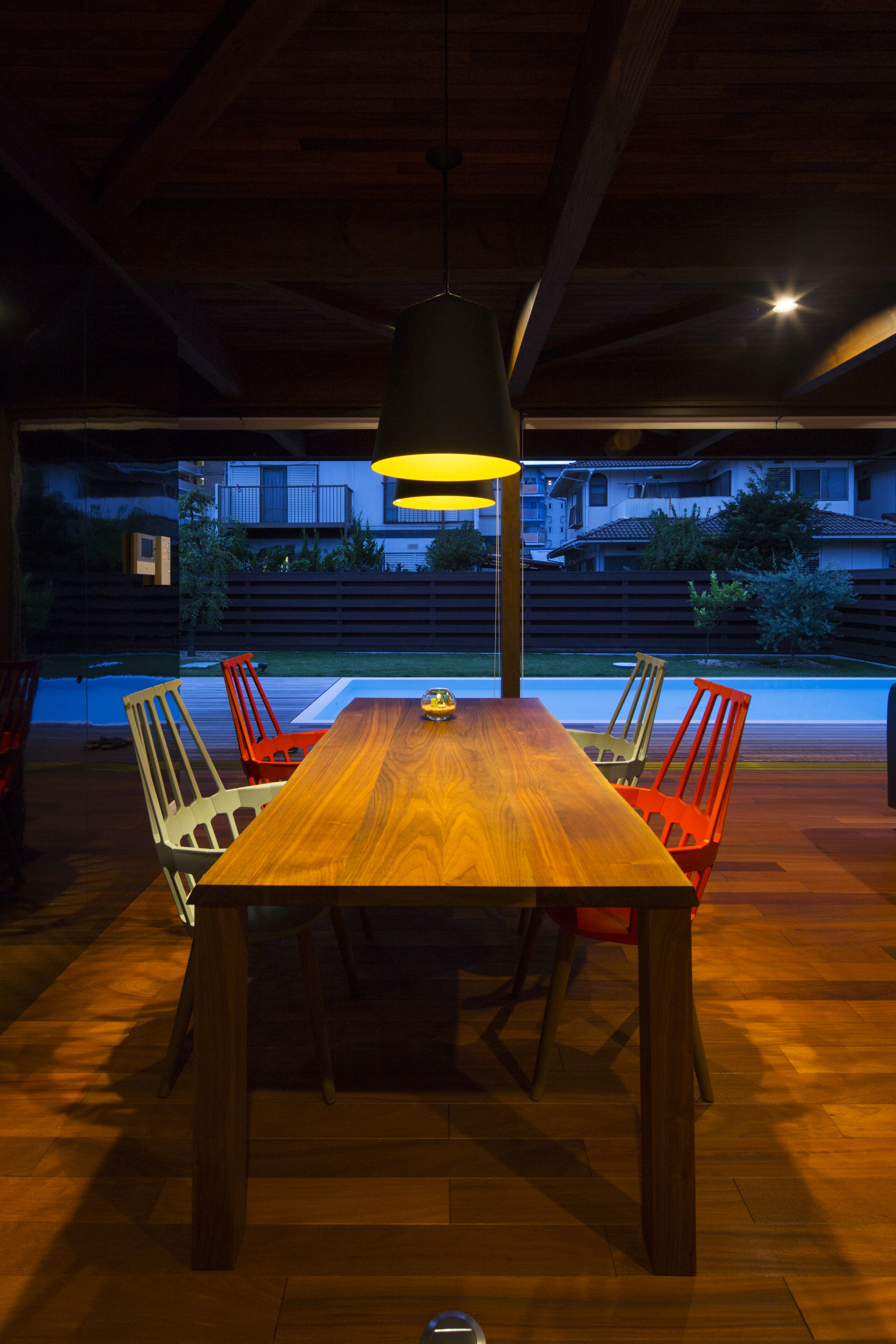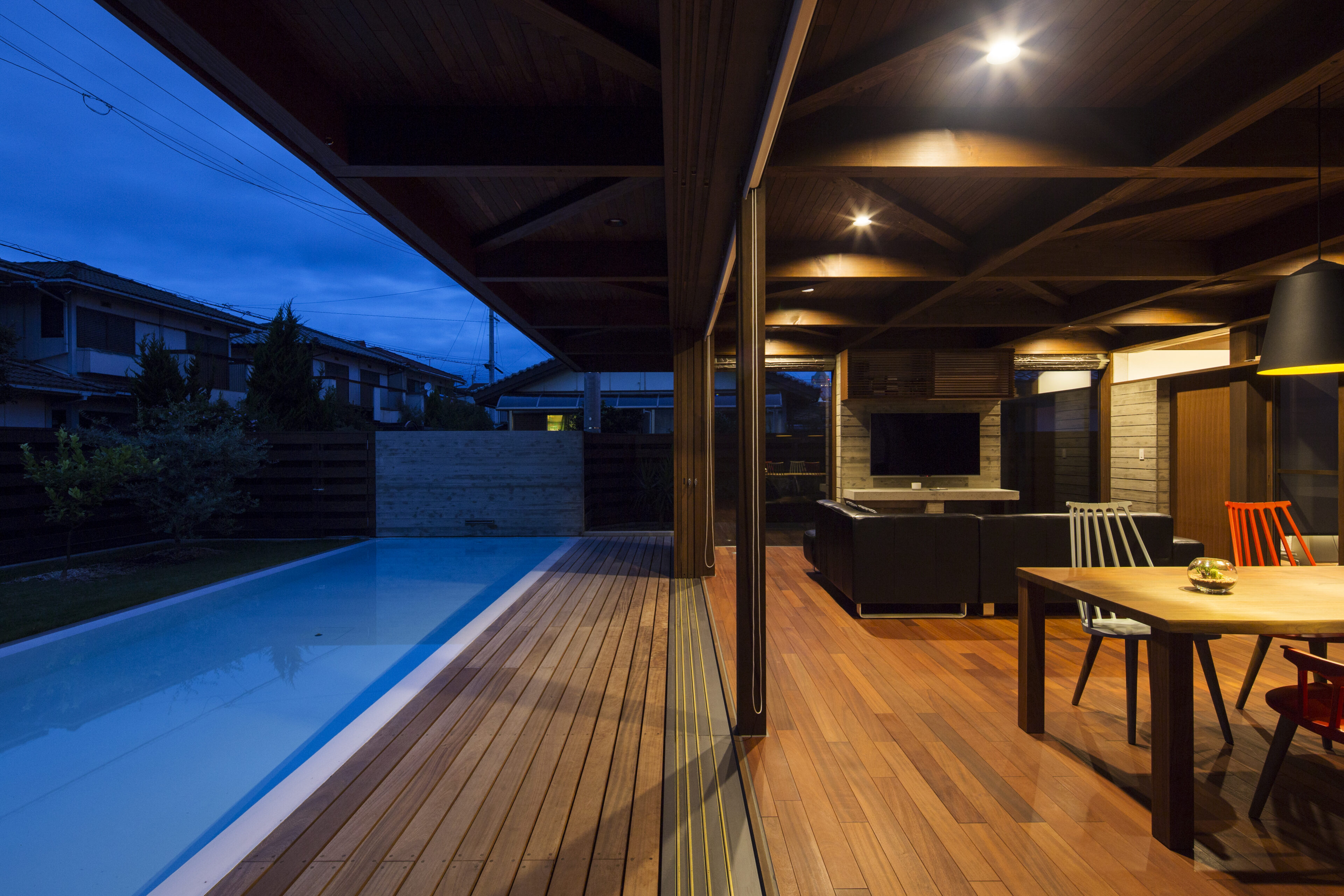 DATA
竣工

2016.10

建築地

愛媛県今治市

用途

専用住宅

構造

木造平屋建

面積

180.35㎡

撮影

富士スタジオ 下川高広
Completion

2016.10

Building site

Imabari City, Ehime

Principal use

private residence

Structure

Wooden one-story house

Floor area

180.35㎡

Photo

Takahiro Shimokawa