WORKS
横浜 PROJECT
Yokohama PROJECT
神奈川県横浜市の根岸森林公園を望む高台にある敷地。閑静な住宅街にあるこの敷地を訪れると、素晴らしい眺望があった。遠くには横浜ベイブリッジが見え、ランドマークタワーやみなとみらいをも望める高台の一等地だ。ここに専用住宅として、地下1階、地上3階のRC造住宅を計画することとなった。
The site is located on a hill overlooking Negishi Forest Park in Yokohama, Kanagawa Prefecture. A visit to the site, which is located in a quiet residential area, revealed a spectacular view. It is a prime location on high ground with a view of Yokohama Bay Bridge in the distance, Landmark Tower and Minato Mirai. It was decided to plan a RC house with one basement floor and three storeys above ground as a private residence here.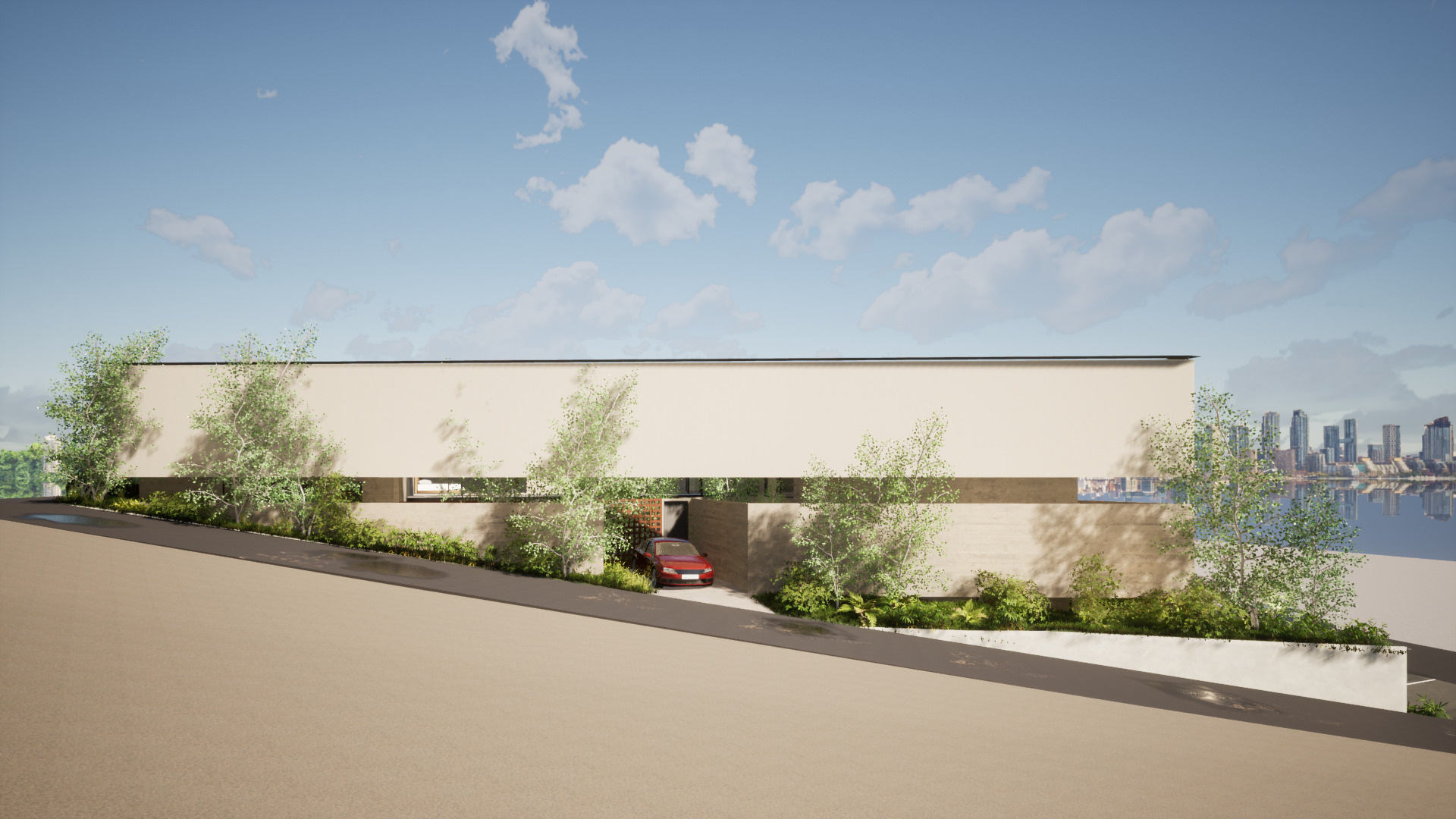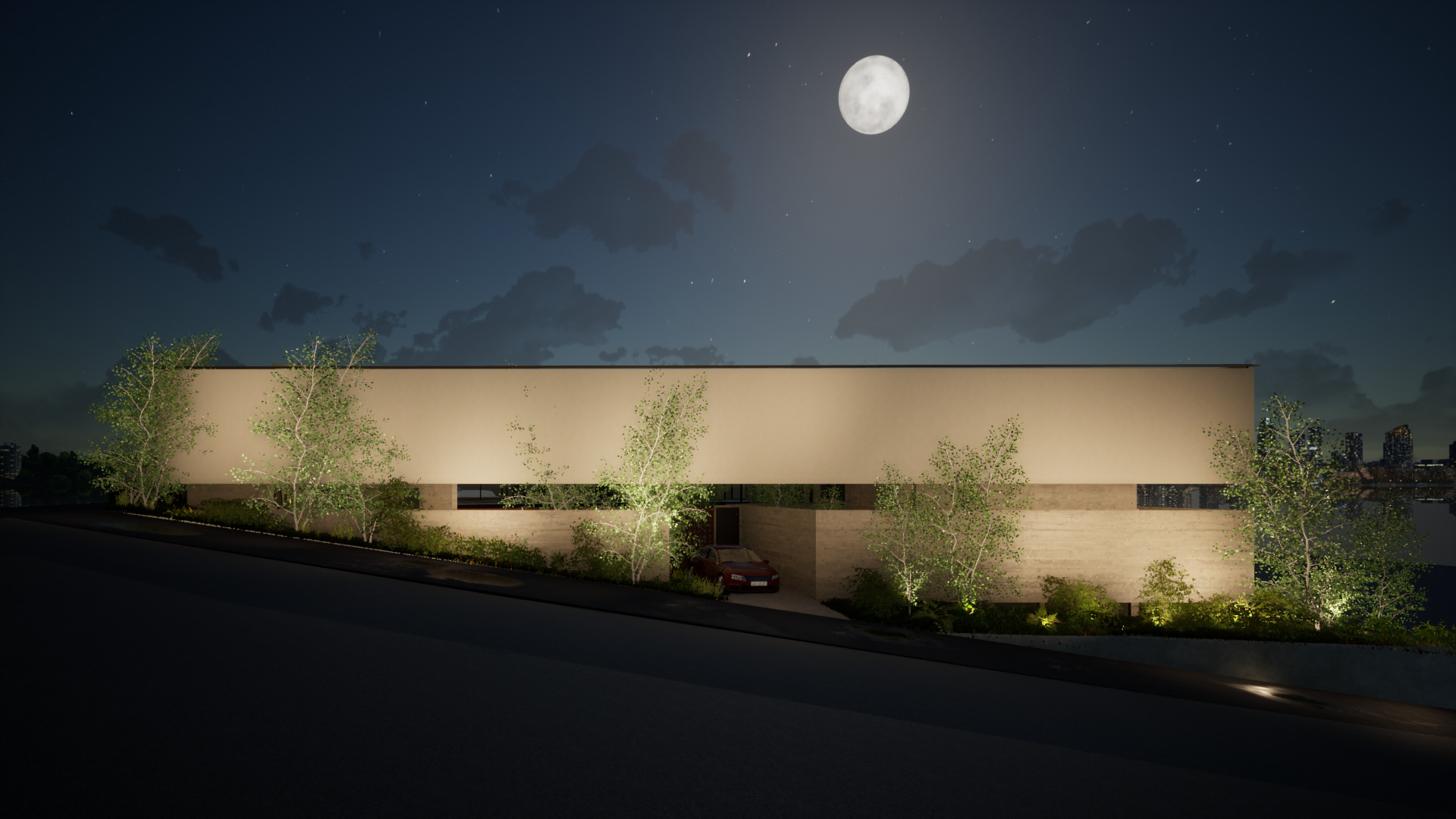 敷地は三方を道路に囲まれた住宅地である。そのため、生活をする上で周囲の視線や音の問題をどう解決するかが求められた。これらの問題を解決するために、建物外周部にRCの浮き壁を計画。浮き壁全体にスリットをまわし入れることで、光や風を住居内に取り込むことが狙いだ。
The site is a residential area surrounded by roads on three sides. Therefore, it was required to find a way to solve the problems of sight and sound from the surroundings when living there. To solve these problems, a RC floating wall was planned around the perimeter of the building. The aim was to let light and wind into the house by inserting slits around the entire floating wall.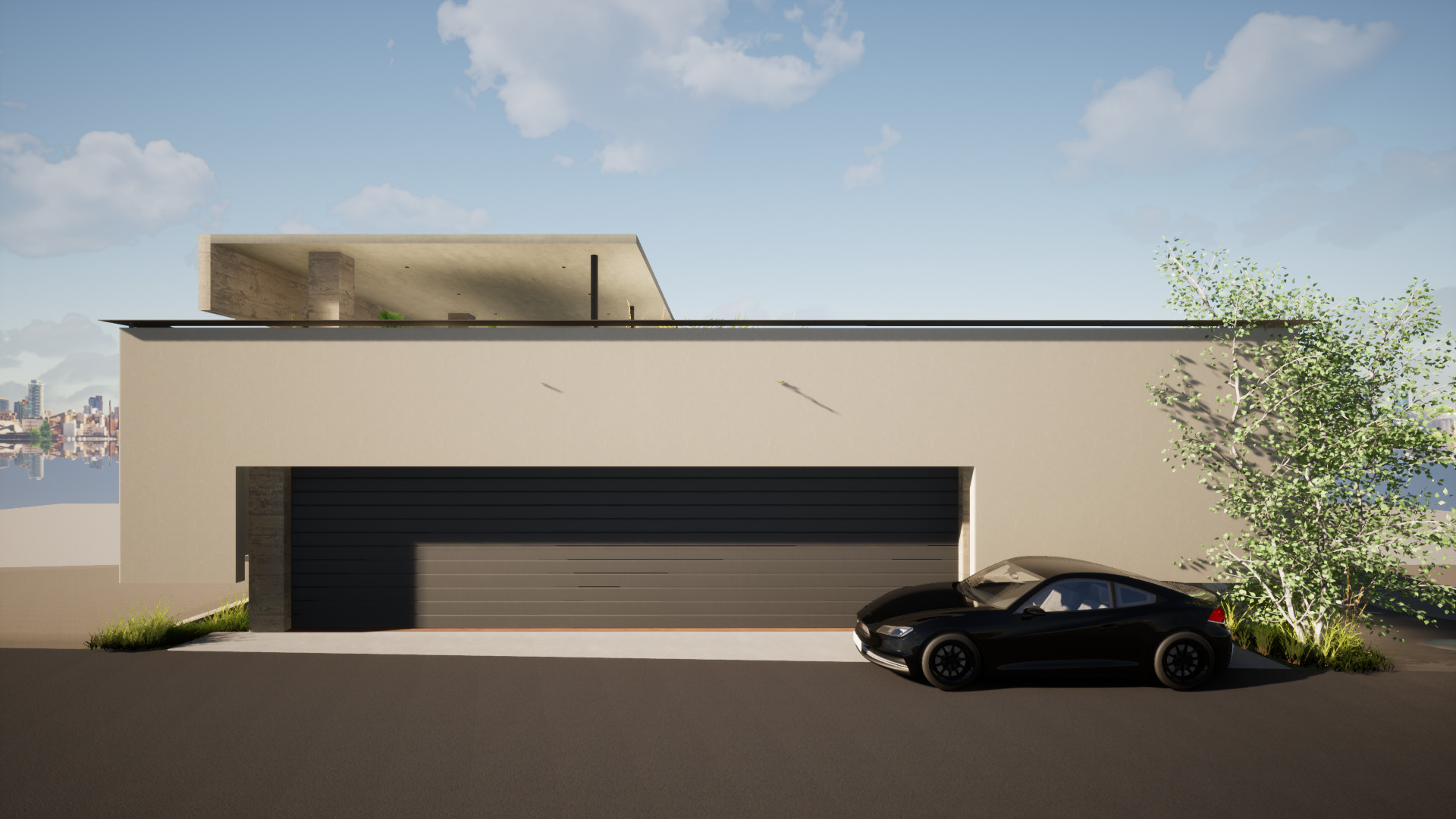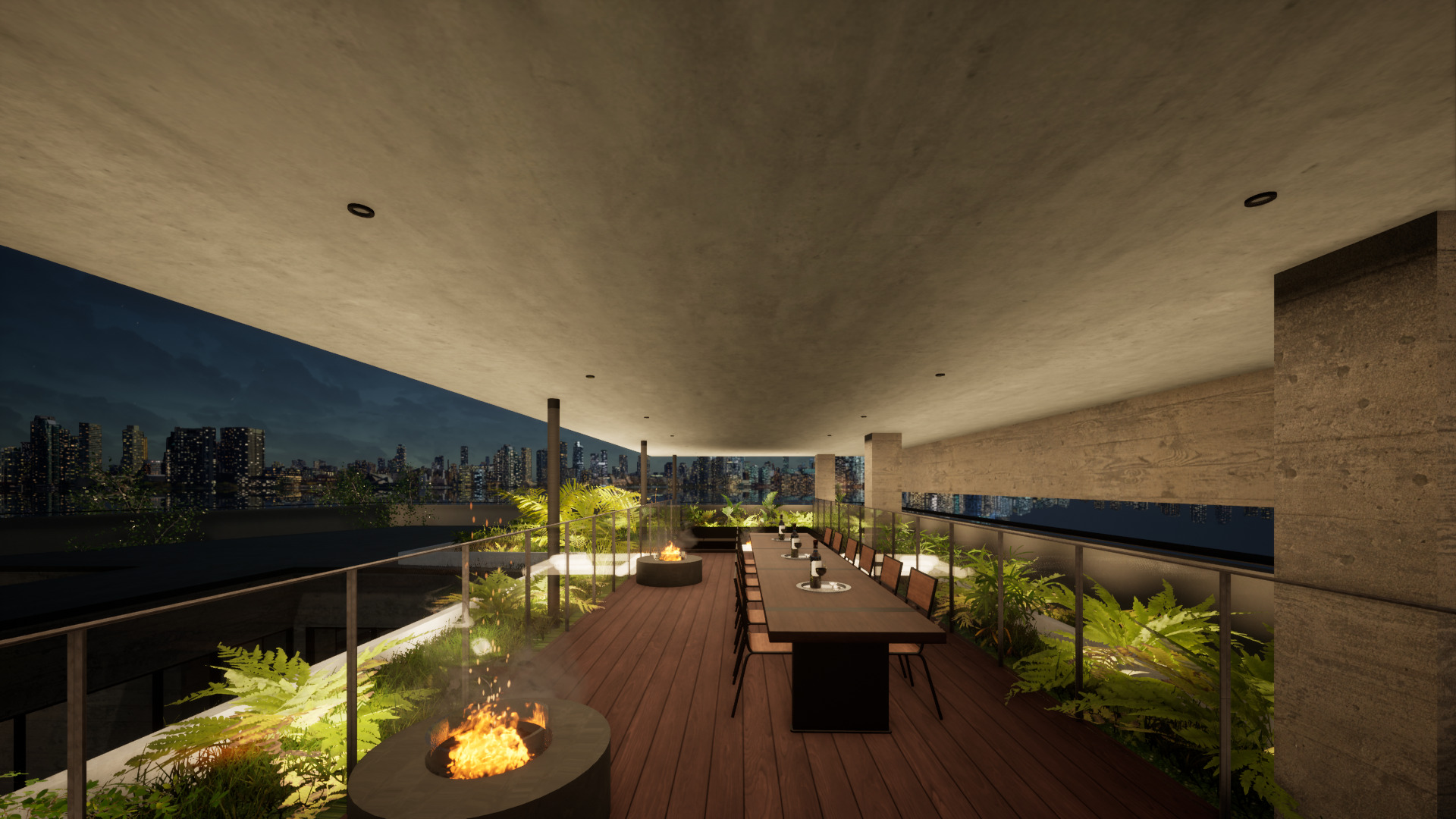 屋上部分にはテラスガーデンを設けており、横浜市内を一望できる。視界を可能な限り遮ることが無いよう手すりにもクリアガラスを採用。眼下には横浜の街並みが広がり、遠くには海が望める。
The rooftop area has a terrace garden with a panoramic view of Yokohama city. Clear glass is also used for the railings to ensure that the view is as unobstructed as possible. The city of Yokohama spreads out below and the sea can be seen in the distance.
DATA
竣工

2025

建築地

神奈川県横浜市

用途

専用住宅

面積

831.17㎡
Completion

2025

Building site

Yokohama, Kanagawa

Principal use

private residence

Floor area

831.17㎡